Bathroom Organization Ideas for Small Spaces
Bathrooms tend to be small spaces, however, they are packed with tons of products and accessories. Between towels, hair brushes, cosmetics, and toiletries, your bathroom can become quickly overrun with clutter. Well instead of just tolerating it this New Year, do something about it! To gets started, below you will find 7 bathroom organization ideas to help you conquer clutter and get clean!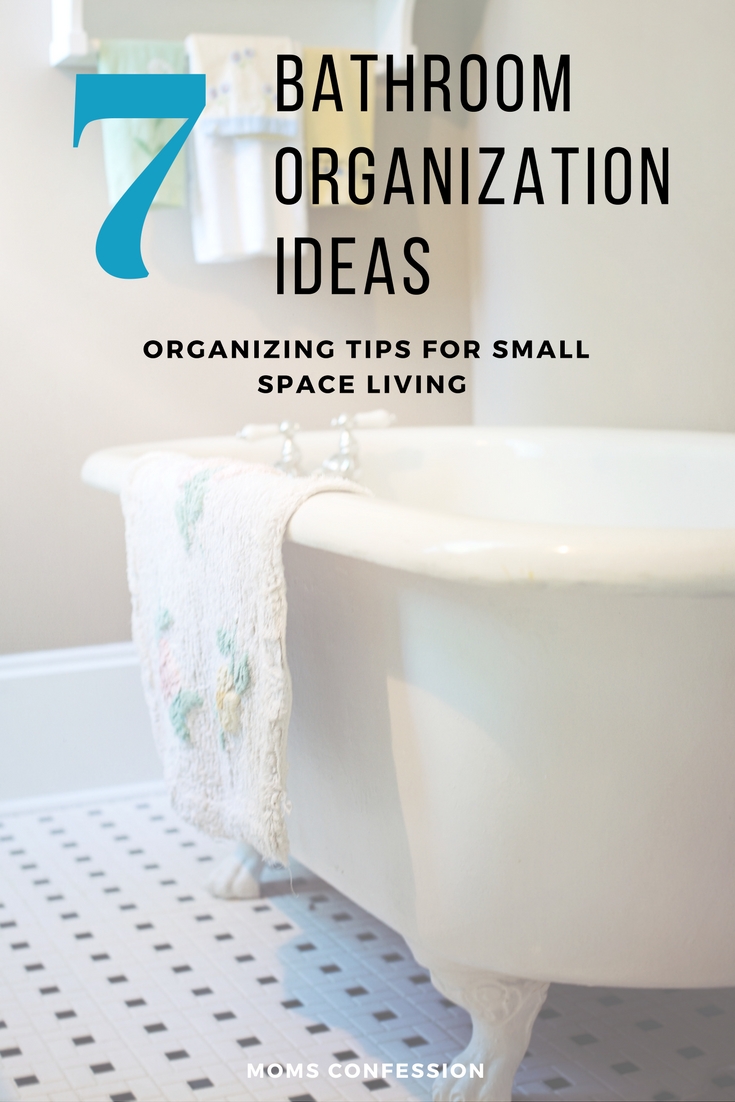 Use the Back of the Door
Hang a hook or hooks on the back of your bathroom door for extra, out of sight storage. It can be used to hang towels, robes, even handled baskets that hold hair dryers, makeup, or other accessories. You can even hang a pocketed shoe organizer for things like brushes.
Add a Hamper
Hampers are becoming quite decorative and can be used in a variety of ways. They not only hide dirty clothes but can be used to conceal clean towels, linens, and small appliances such as flat irons and hair dryers.
Baskets can be Beautiful
If you have items you need to leave out on the countertop, conceal it in a decorative basket. Products, when organized in a basket, look neat and organized, plus can be made to match with the surroundings style-wise.
Check your Priorities
Keep the items that you use most often the closest and easiest to reach. This way you are not rummaging through a lot of items and making a huge mess in order to find one or two things. Items you use daily can be kept in countertop baskets or in the first few drawers of your cabinetry in drawer organizers.
Gather Some Jars
Mason jars are simple and inexpensive, yet look great when filled with cotton, q-tips, tissues, and other bathroom accessories. Grab a few and keep these less than glamorous items looking somewhat stylish. Or you can purchase a mason jar bathroom set that fits your style.
Get Creative with Toilet Paper
You may not want to keep roll upon roll of toilet paper out in the bathroom. Find creative ways to hide it instead. Stick a roll or two in a decorative canister, or nestled in a pretty flower pot. No one will ever know it is there. You can do the same with boxes of tissues too.
Don't Forget the Cleaning Products
Keep a small basket of cleaning products under the sink so it is always available for quick touch-ups. This way, you are not trying to haul a bunch of supplies to the bathroom and eventually turned off by cleaning. This way, you can stay on top of it easier. Use a cabinet drawer system to easily access your supplies and cabinet supplies.
See how easy it is to keep your bathroom neat and organized? Give these tips a try and enjoy a clutter free bathroom all year long.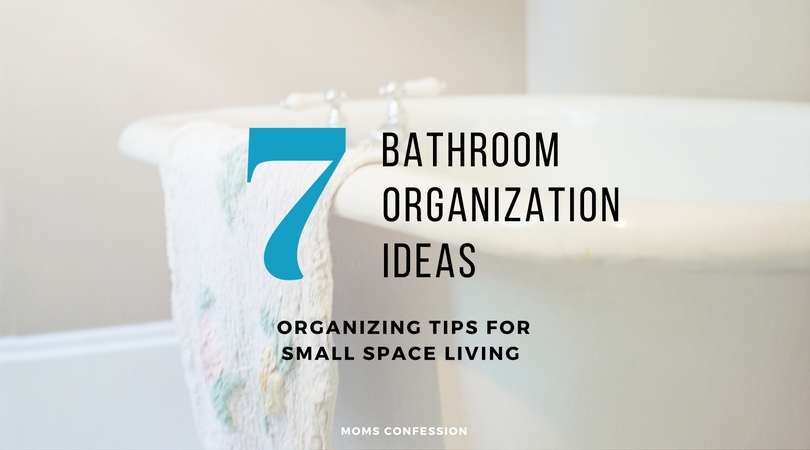 More Organization Tips and Ideas