5 Unique Uses for Peroxide
Almost everyone has a bottle of peroxide sitting in their medicine cabinet. One of the most common uses for peroxide is to use it to clean ears. However, there are tons of uses for peroxide; you just have to find the unique uses that work for you and your family.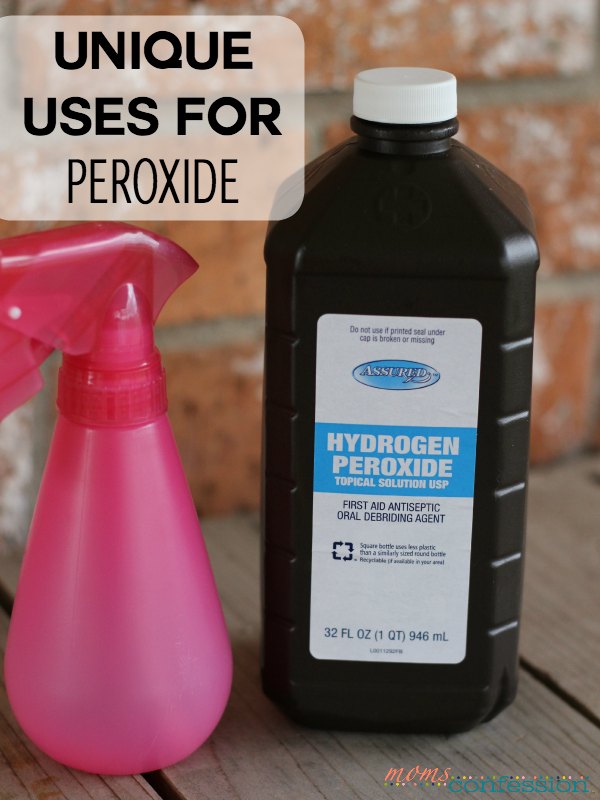 Unique Uses for Peroxide
Removing stains – Some may not be aware of the amazing ability peroxide has on removing stains. You can place peroxide on carpet, and the stain will come out without the carpet taking any hit. Placing a little bit on the stain and allowing it to soak and then dabbing it with a towel is one way to help get the stains out of the desired material.
Killing Germs – Hydrogen peroxide has been well known for killing germs for many years. Germs on cutting boards, sinks, and even countertops can be killed with the help of peroxide. Imagine the amounts of germs you can kill with the help of a product that is so inexpensive.
Teeth Whitener – Brushing your teeth with hydrogen peroxide can help whiten your teeth. Teeth-whitening has been known to be extremely expensive, which is why peroxide is a great option. You don't want to swallow the peroxide, you'll want to add a little to your toothbrush and brush your teeth like normal.
Bathroom Disinfectant – With the amazing benefits peroxide offers your home, you may not be surprised that it makes an awesome bathroom disinfectant. You will want to mix part water and part peroxide into a spray bottle and keep it in a safe place (away from little ones).
Get Rid of Fungus – If you cannot seem to get rid of fungus, try soaking your feet or hands in a mixture of peroxide and water. This is said to help clear up the fungus and give your skin a fresh start.
What are some unique uses you use peroxide for?
More Uniques Uses for Household Items