Unique Uses for Coconut Oil
You may have heard about the positives of using coconut oil, but don't know where to start. Well, the good news is that coconut oil is a very good thing to have around your home. I wanted to share some of the most unique uses for coconut oil, so you never have to worry about it just sitting on a shelf.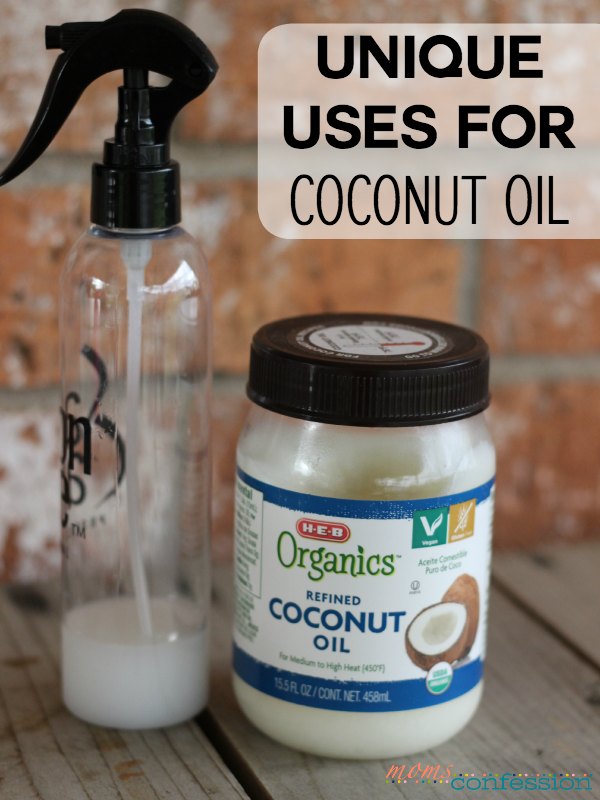 Uses for Coconut Oil at Home
Coconut Oil for Cooking
Some people may think that using coconut oil for cooking is unusual. However, many families use coconut oil instead of regular oil for a healthy alternative. Typically you just add a small teaspoon to the pan you're cooking in, so you can replace the "bad oils" with "healthy oils."
Drinking in Coffee
Several friends of mine use coconut oil as an alternative to cream in their coffee. This may sound weird, but it has a rich, creamy taste and many coffee drinkers find that it adds a lot of flavor to their favorite drink.
Natural Big Repellent
When you mix coconut oil with mint, you can create an all natural bug repellent. How cool is that? Keeping those bugs away doesn't take much and apparently smelling like a stinky rainforest is something of the past.
Coconut Oil for Beauty
If there's one unique thing you can use coconut oil for it would be for a healthy beauty regimen. You can use coconut oil to make items like lotion and deodorant. A tub of coconut oil goes along way, so it's the perfect tool to help you make your own beauty products. You can even use coconut oil as a way to keep your skin from getting dry, just by rubbing it on your skin straight from the bottle.
If you've considered using coconut oil in the past but never followed through, you may want to consider it again. Coconut oil has many health benefits, and there are many unique uses for this delectable oil within your home.
More Uniques Uses for Household Items