Landscaping Tips for Fall
It's time to make your landscaping look fabulous this fall. Bushes and shrubs can be incredibly expensive, but there are other ways to make your lawn look awesome. Follow these landscaping tips below and enjoy fall with a fabulous landscaped yard.

We love gardening in the summer, but when fall comes around, it's time to refocus a bit less on our vegetables and more on landscaping around our home. This means raking up leaves and cleaning up things from the garden, but also keeping in mind those little details that make things more beautiful. These landscaping tips for fall are ideal for making your home and lawns look amazing no matter the temperatures.
Landscaping Tips for Fall
Have a Plan in Mind
If you head to the local nursery to get landscaping materials without a plan in mind, you're going to spend a ton of money. Never go shopping for landscaping supplies without a plan! Know what you want and how much you are willing to pay for each item. This will save your budget and will make sure you don't get sold on something you really don't have space for.
Have a Focal Point in Mind
You'll want your landscaping to look fabulous since you're putting so much time and money into it. Have a focal point in mind for your landscaping design this fall. Typically the focal point of a yard is either in the front or the back. A fountain, small pond, or a large bird feeder can all be great focal points. This really will depend on how much space you have as well as the money you have budgeted for your landscaping. I love utilizing my gardens as a way to decorate the house outside as well. In the summer the colors are vibrant, but in the fall you can add in things like a fun garden gnome, flags, or barrels that accent your home and draw the focus where you want it.
Stay on Top of It
For every day you delay in taking care of your landscaping, you will regret it. Landscaping is always best to do in small bits than in large quantities. Stay on top of your landscaping to also make it look nice. Fall landscaping can be just as tedious as summer if you don't stay on top of it.
Fall it Up
The best part of landscaping in the fall is that it's a little cooler and you can afford to have plants out that you wouldn't normally have out. Here are some fall beauties you might consider putting in your yard this autumn.
When it comes to landscaping this fall, keep these 4 tips in mind. You'll be glad you have one of the best looking yards in the whole neighborhood just by following a few simple tips.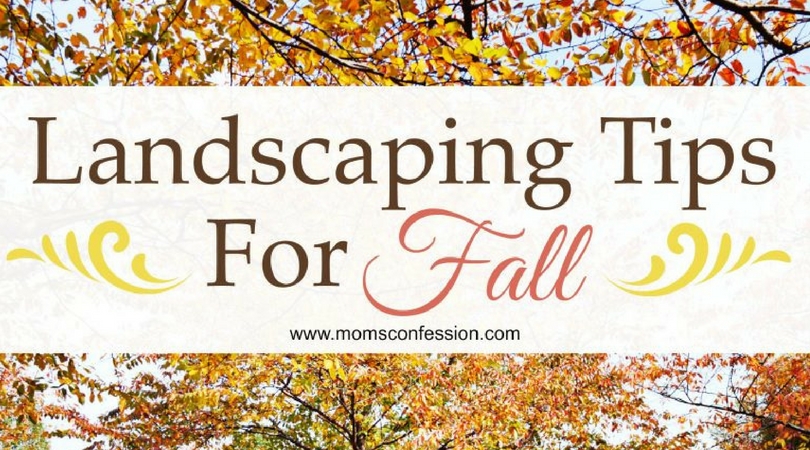 More Gardening Tips: