Easy Fall Decor Pumpkin Wreath
Easy Fall Decor like this Pumpkin Wreath is a great option for making your front door look festive for Fall! Check out how you can make one this season!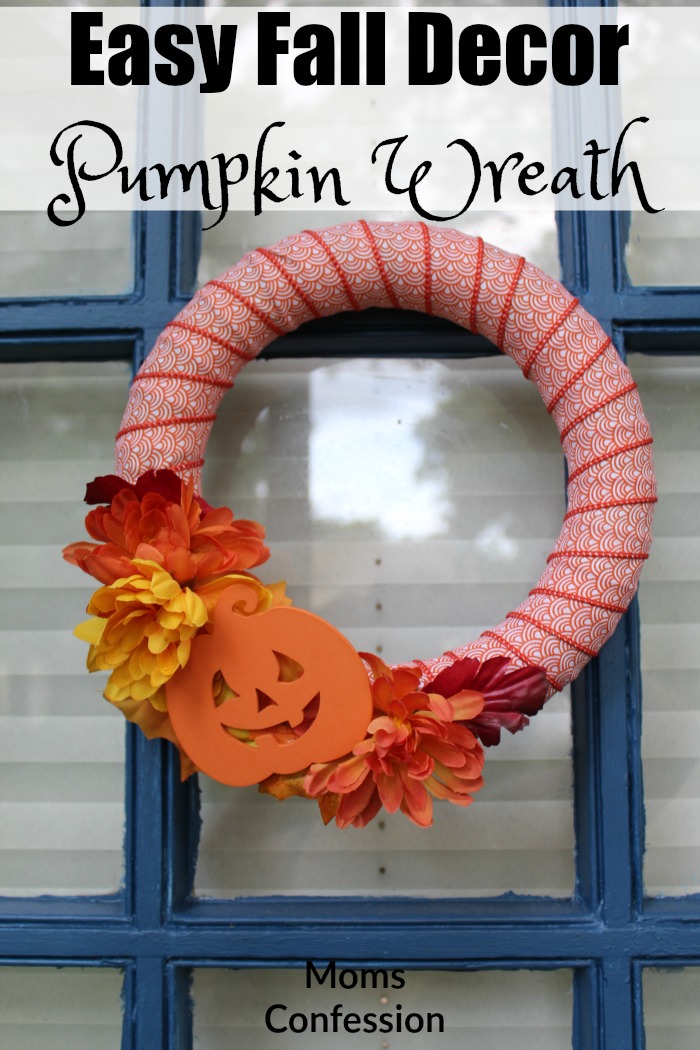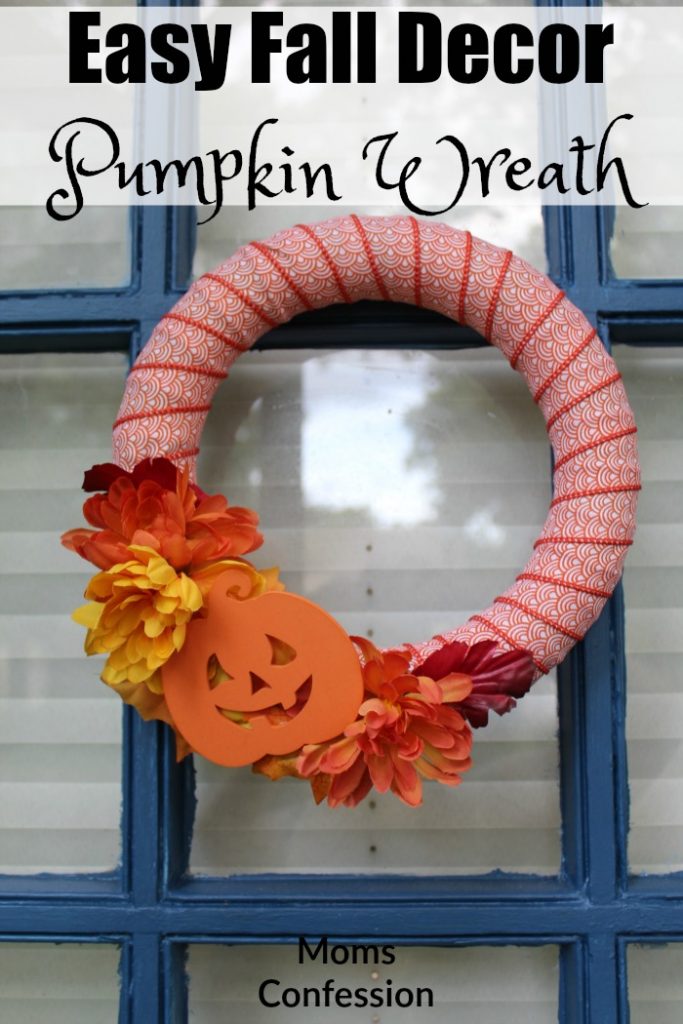 Easy Fall Decor like this cute Pumpkin Wreath is one of my favorite things about this season.  I love all of the rich warm colors of fall.  They work so beautifully throughout the house for fun accents and easy decorations that remind me of the upcoming holidays and time with family.
This fall pumpkin wreath is so easy to make and super inexpensive.  I know you'll love it!
I love being able to come up with fall decor that is really inexpensive.  Let's face it, our budgets are always tight.  With budgets always so tight, and my love of crafting, it's important to find budget-friendly items to work with.
This project requires just a few items you can easily find at your local dollar store or craft store.  I imagine you could assemble this wreath for under $10 if not as low as $5 if you have some of the items already on hand like the ribbon and silk flowers.
Easy Fall Decor Pumpkin Wreath
Supplies needed: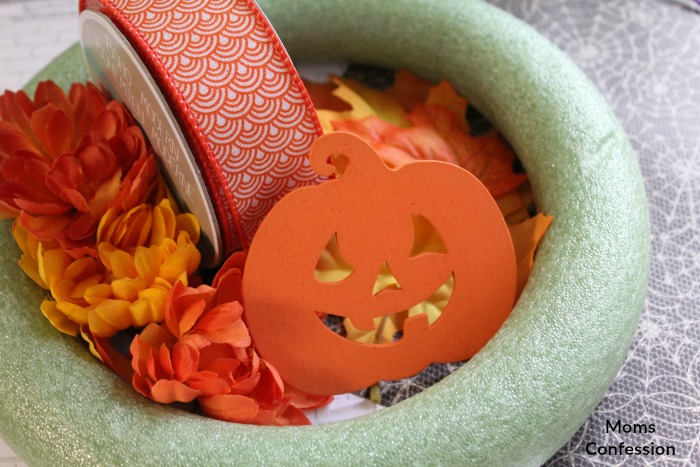 How to make an easy fall decor Pumpkin Wreath
1. Begin by adding a dab of glue to the end of your ribbon. Start wrapping the ribbon around the wreath form slightly overlapping as you do.
2. Continue wrapping until the wreath form is covered. Add a dab of glue to the end of the ribbon and secure it into place.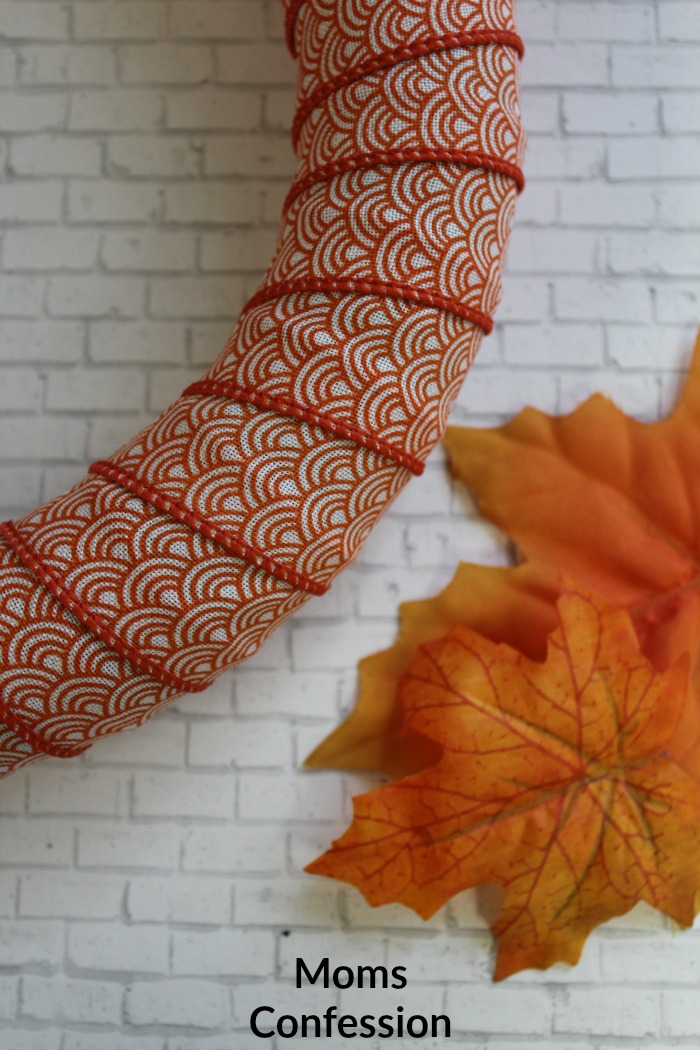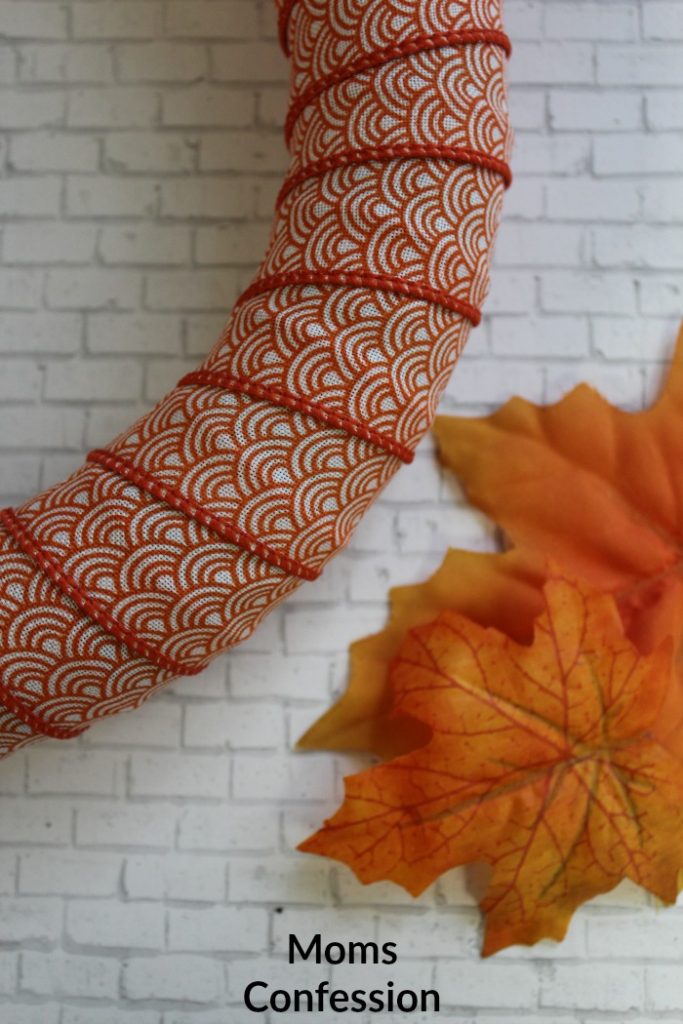 3. You can now begin applying your embellishments. To do so add a dab of glue to the back of the pumpkin and press it to the lower corner of the wreath. Hold in place until dry and secure.
4. Remove the blooms from the stems and add some glue to the back. Press to the wreath around the pumpkin so you add some bulk to that lower corner.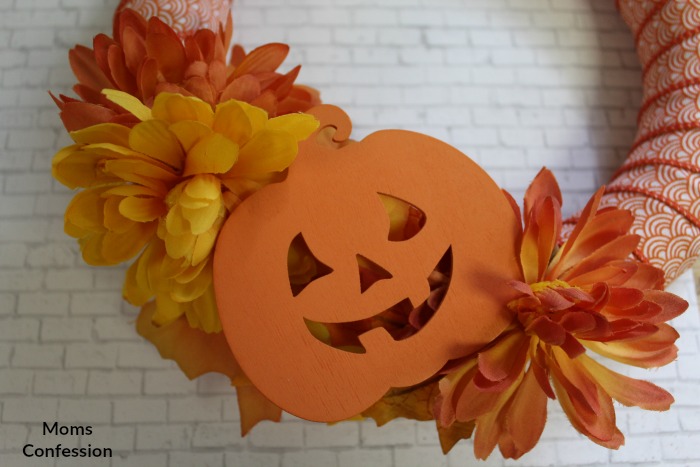 5. Continue adding blooms to your liking. Dust dab on some glue and press.
6. Your frugal fall wreath is now ready to be displayed. Hang on a hook or add additional ribbon for hanging.
This is a great easy and frugal fall decor idea that you can easily customize to your home.  I love using the wooden pumpkin cutouts at Michael's, but you can probably find plastic or even paper options that would work on this.  Have fun experimenting with different ideas to create the ideal pumpkin wreath to help put you in the mood for the upcoming fall holidays.
More Great Ideas For Fall: