15 Vintage Christmas Decorations Ideas
I love taking modern supplies and creating fun Vintage Chrismas Decorations Ideas to put on our home each year. Decorating for the holidays is a ton of fun.
Adding vintage looks makes me feel like I am transporting my family back in time to another place. With so many modern things taking our time, it's nice to go back to a simpler time with our decorations at Christmas.
These are some of my favorite simple but vintage Christmas decorations ideas.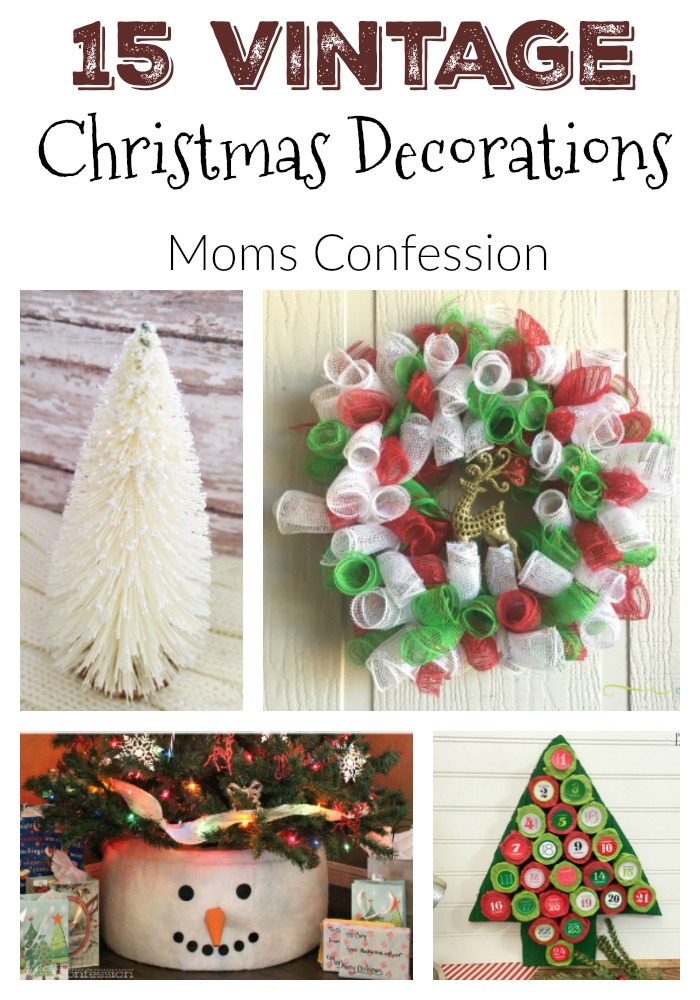 15 Vintage Christmas Decorations Ideas
This list of easy vintage Christmas decorations is a great place to begin this year as you decide what to add to your holiday decorating list.
You can go back in time with some fun ideas that make your home look beautiful and bring a bit of the holiday spirit to your family.
This year, you can easily create a beautiful holiday theme throughout your home with some of these fun vintage Christmas decorations ideas.
From the fun wreath ideas to classic holiday tree skirts, and fun ornaments or centerpieces, our list has something for everyone. Vintage ideas are a great way to bring classic holiday spirit back to your family festivities!
More Christmas Ideas: