No Bake Chocolate Peanut Butter Cookies Recipe
Craving something sweet but don't feel like baking? Look no further! These No Bake Chocolate Peanut Butter Cookies are the answer to sweeten your day.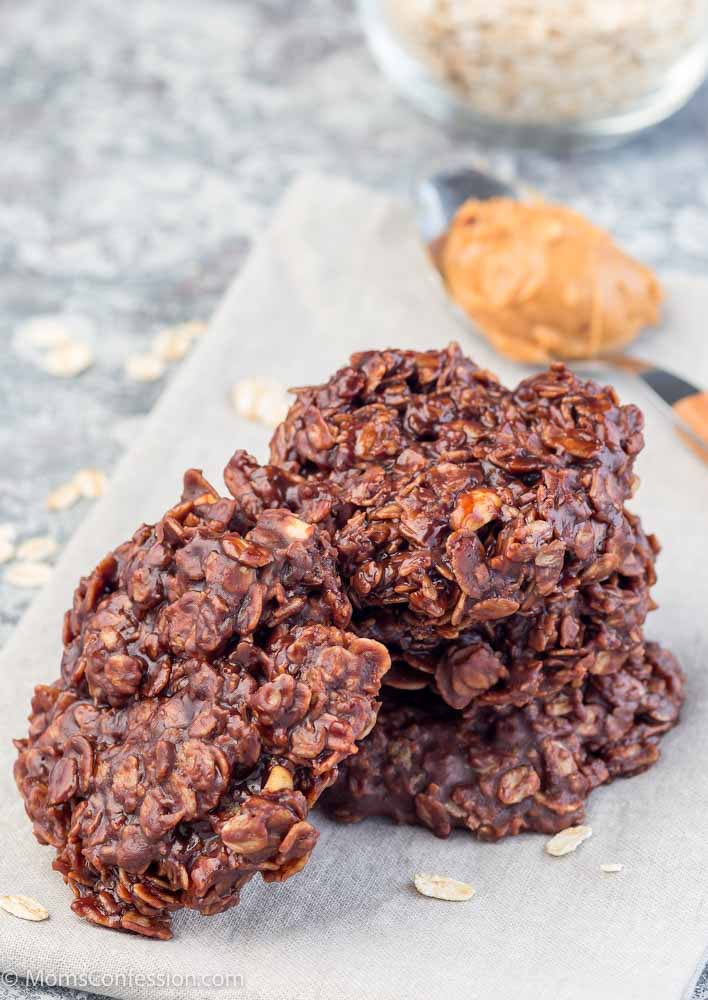 This delightful recipe is the perfect marriage of rich chocolate and creamy peanut butter, all without the need for an oven. Whether you're a seasoned baker or a kitchen newbie, you'll find these cookies incredibly easy to make and impossible to resist. So, let's dive into the scrumptious world of no-bake indulgence!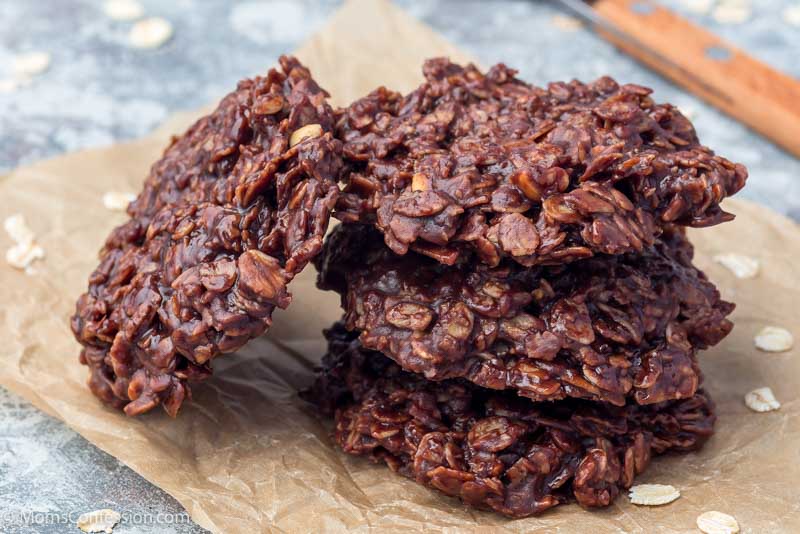 No Bake Cookie Ingredients: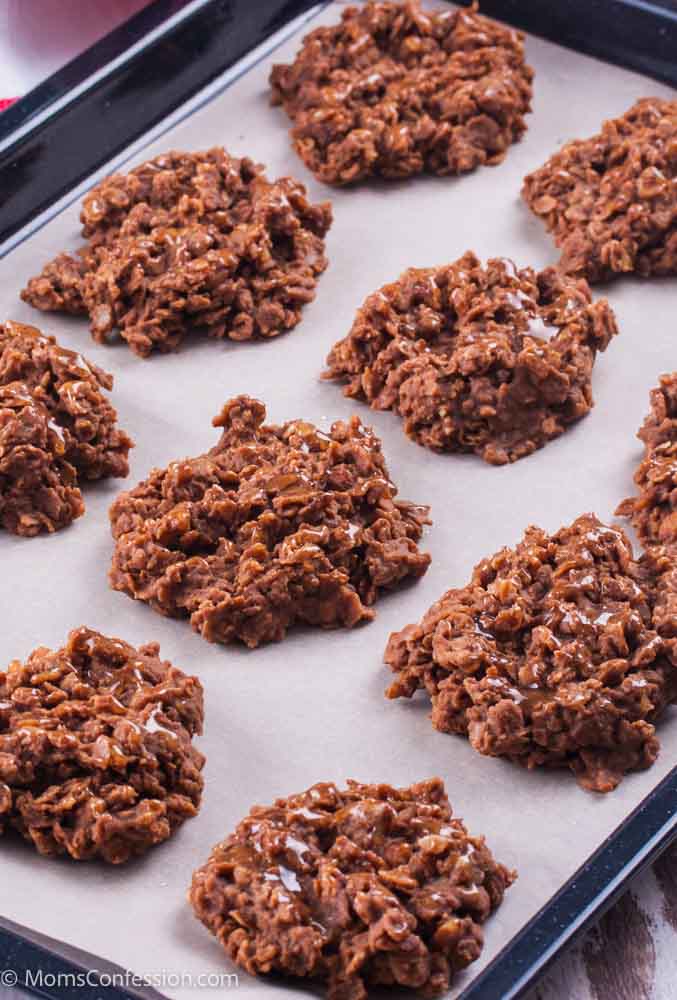 How to Make No Bake Cookies
In a large mixing bowl, combine peanut butter, softened butter, sugar, cocoa powder, milk, vanilla extract, and salt. Stir until the mixture is smooth and well blended.
Gradually add the quick-cooking oats to the peanut butter mixture. Continue stirring until the oats are fully coated, and the dough becomes thick and fudgy.
Line a baking sheet with parchment paper. Using a tablespoon, scoop the dough and drop it onto the prepared baking sheet, leaving a small gap between each cookie.
Let the cookies rest at room temperature for about 20-30 minutes to firm up. Alternatively, you can refrigerate them for 10-15 minutes for quicker results.
Once the cookies have set, transfer them to an airtight container and store them in the refrigerator for at least an hour to ensure they hold their shape.
Serve and enjoy these No Bake Chocolate Peanut Butter Cookies with a cold glass of milk or a cup of hot coffee!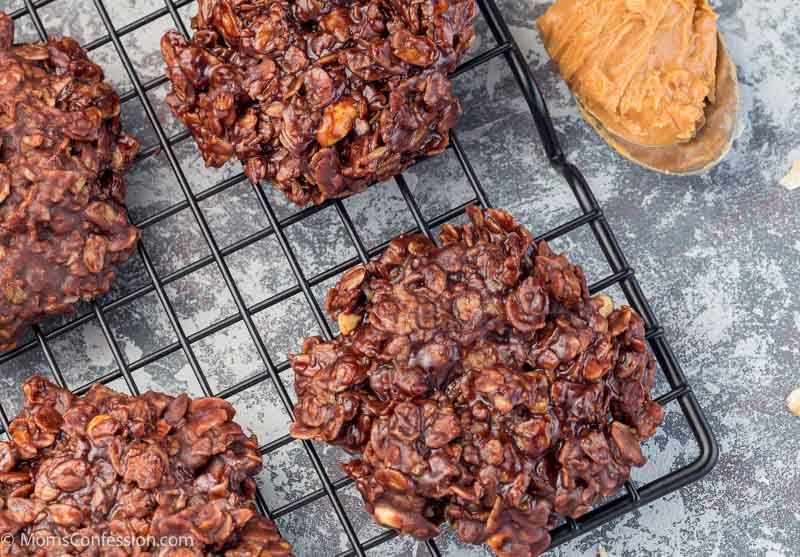 Questions Others Have Asked:
Can I use chunky peanut butter instead of creamy?
While you can use chunky peanut butter, creamy peanut butter works best for a smoother texture. However, if you prefer the added crunch, feel free to give it a try!
Can I substitute old-fashioned oats for quick-cooking oats?
Yes, you can use old-fashioned oats, but keep in mind that the cookies may have a slightly different texture. Quick-cooking oats blend better in this recipe.
How long do these cookies last?
When stored in an airtight container in the refrigerator, these cookies can stay fresh for up to one week. Though, they're so delicious that they rarely last that long!
Can I freeze the dough for later use?
Absolutely! You can shape the dough into cookie balls and freeze them on a baking sheet. Once frozen, transfer the cookie balls to a resealable bag and store them in the freezer for up to three months. Bake whenever you crave a fresh batch!
Are these cookies suitable for kids' lunchboxes?
Yes, these no-bake cookies are a fantastic addition to your kids' lunchboxes. Just ensure they are kept cool throughout the day to maintain their shape and flavor.
With the simple and quick recipe, you can effortlessly whip up a batch whenever your sweet tooth calls. These cookies make for a satisfying snack, an easy dessert for those with a sweet tooth craving, or a special surprise for your loved ones. Enjoy the perfect blend of chocolate and peanut butter without turning on the oven!
Be sure to pin this easy no bake dessert recipe for later!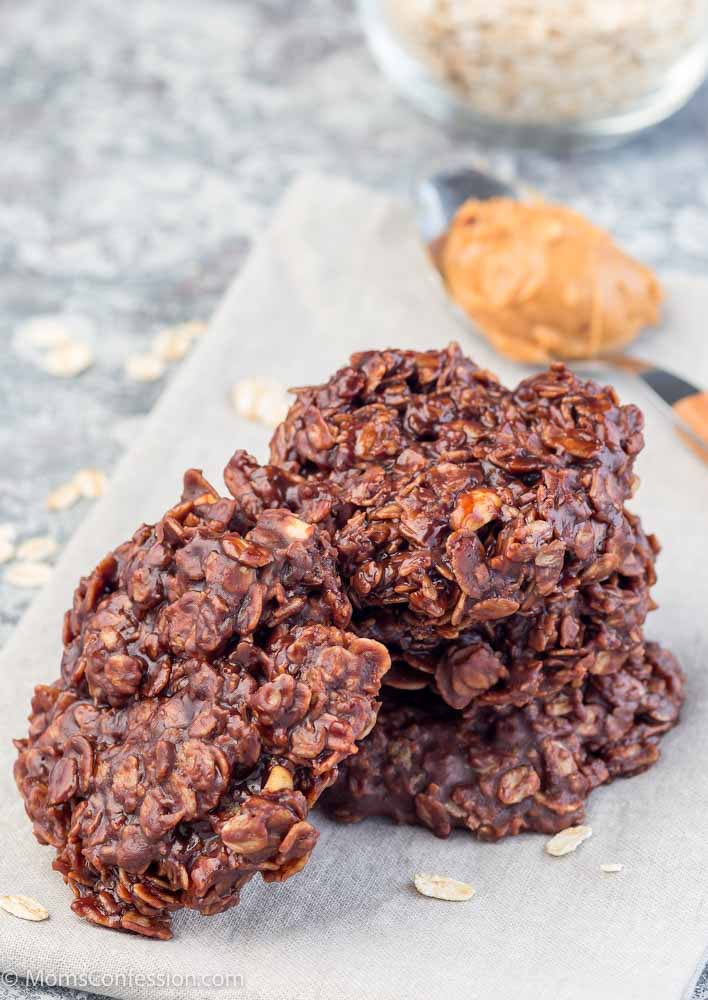 More Easy Dessert Recipes To Try