You can't go wrong with the combination of chocolate and peanut butter, ever! It's a match made in heaven and these cookies are just further proof. They are chewy with just a little crispiness around the edges – perfect!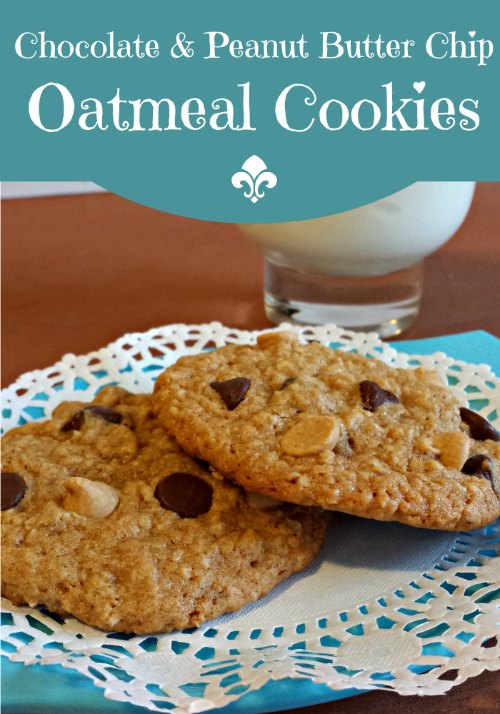 Chocolate & Peanut Butter Oatmeal Cookies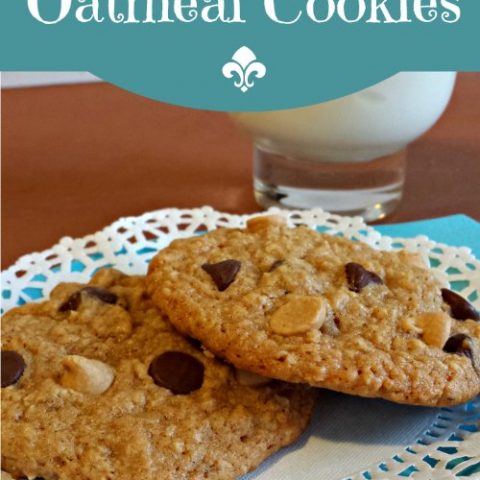 Chocolate & Peanut Butter Oatmeal Cookies
Ingredients
1 cup butter (softened)
1 1/2 cups brown sugar (packed)
1 teaspoon vanilla extract
1 egg
2 cups quick-cooking oats
1 teaspoon baking soda
1/4 teaspoon salt
1 1/2 cups all-purpose flour
1 cup semi-sweet chocolate chips
1 cup peanut butter chips
Instructions
Preheat the oven to 350-degrees and line a baking sheet with parchment paper.
Cream together the butter and sugar in a large mixing bowl.
Beat in the egg and vanilla.
Stir in the oats, baking soda, salt and flour.
Finally, fold in the chocolate and peanut butter chips.
Drop rounded tablespoons onto the prepared sheet, about 1 1/2 inches apart.
Bake until golden brown, about 10-12 minutes.
Remove and cool 5 minutes before removing to a cooking rack.
Enjoy! :)
Get more family recipes here!