Free Printable Santa Letter
It's almost time for Santa to make his magical trip around the world to drop off toys for all the little boys and girls. But…how will he know what's on your child's list this year?
Send a letter to Santa…of course!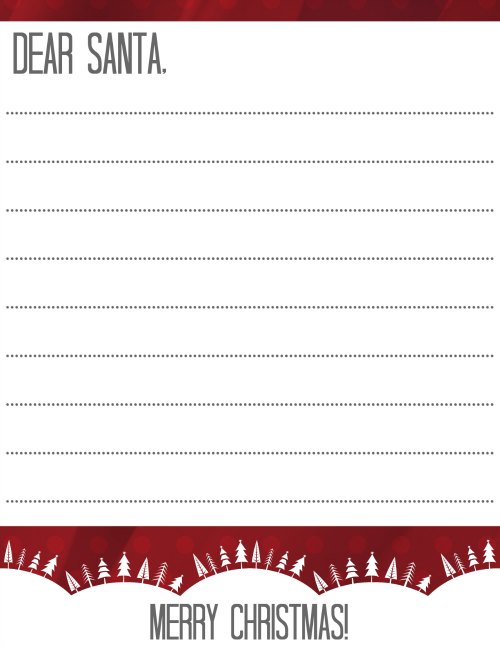 Free Printable Santa Letter
Kids around the world will be hoping they have done everything they can do to be on the nice list this year, so go ahead and grab the free printable Santa Letter at the bottom of this post and send your letter to Santa early so he can respond to your little one! They will love getting a letter from the North Pole signed by Santa himself!
If you send your child's Santa letter in the mail to the address below with a letter written and crafted by you signed from Santa (of course), your child can have a letter from Santa (postmarked from the North Pole) mailed back to them.
Letters to Santa must be received by December 10th to ensure a letter from Santa is received back to your child before Christmas.
See more details about the "Postmarking the Holiday Way" program through the United States Postal Service here. (the information is outdated, but it should still work as it has in years past)
Send your Santa letters here:
North Pole Postmark
Postmaster
4141 Postmark Dr.
Anchorage, AK 99530-9998
Have you been naughty or nice this year?
More Christmas Craft Ideas