How To Save Money On Your Cell Phone
A few years ago, we wrote this post on behalf of Collective Bias and Walmart Family Mobile.  Since then, I have chosen to update the post but continue to share How To Save Money On Your Cell Phone.  Whether you are like us and have teens who need to stay in touch, or simply want to cut your expenses, this post has tons of great ideas!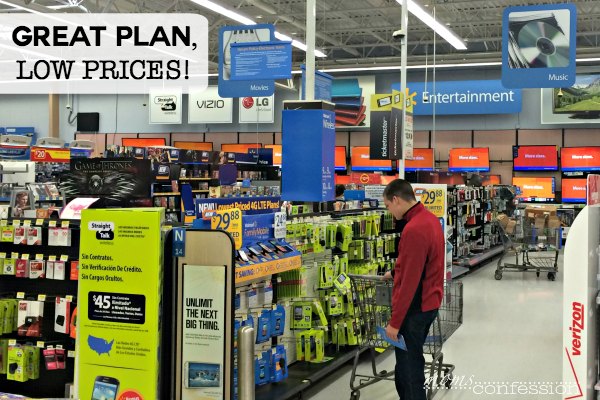 For many, like myself having a cell phone is a must. It's like an extension of our body so we can connect, reach out and know at a moments notice, we can get a hold of someone quickly if needed. In 2001, I got my first cell phone and I thought I was the coolest person on the planet. You had that same feeling, right? Getting a cell phone was becoming all the rage, so naturally, I knew I had to have one of my own!
Until a few years ago, cell phone plans were pretty generic and cost effective (even with the bells and whistles of their time). Then cell phone plans began to change and I noticed what once was a straightforward plan begin to skyrocket into the complicated plans we know today. The cell phone age was changing and still is to this day.
How To Save Money On Your Cell Phone
With all these changes, come higher bills and if you are like me, you are looking at ways to save money on something that we use all the time. Let me share how we plan to save on our cell phone bill each month below:
Talk to your current provider (if you are under contract). If you are locked into a contract at this time, give your service provider a call and see if they have hidden savings offers you can take advantage of. It never hurts to ask if they can help you save some money until your contract is up. I have done this in the past and it helped us save nearly $100 a month for a year. Remember, it never hurts to ask!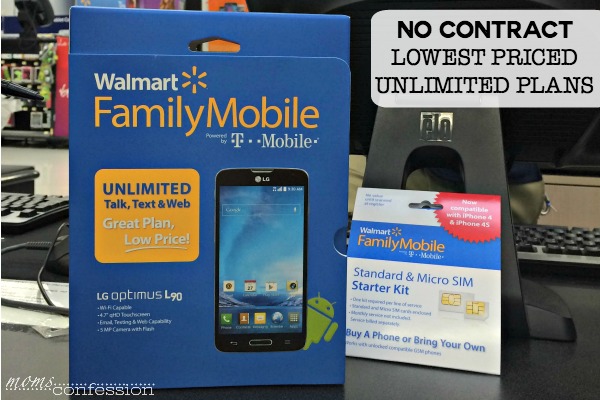 Seek out no contract cell plans. While some people may say, purchasing a phone up front would cost more than a contract plan, the cost is actually less than what most may expect. Since we have been looking at changing service for our cell phones, I have been doing my research and recently purchased a phone to test drive on Walmart Family Mobile. Even with the cost of the phone upfront, the savings are huge!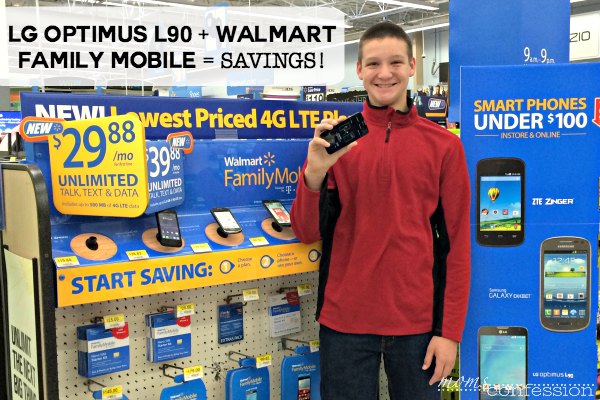 With the current contract plan we have before switching, we will be saving nearly $500 on the initial setup on using Walmart Family Mobile as our new cell phone provider. Plus our bill will be cut in half! I can't wait!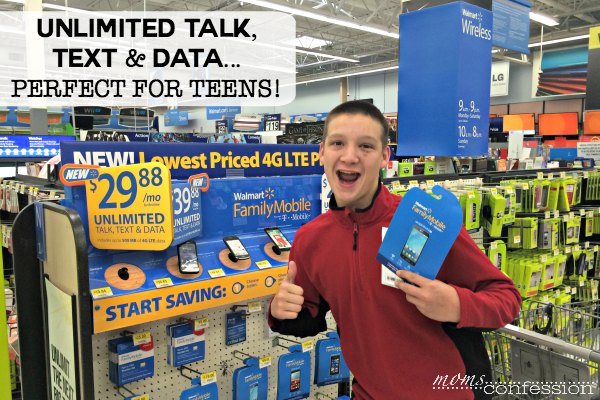 Take advantage of Unlimited Talk, Text and Data plans, especially if you have teens. Teens can go through some data since the bulk of what they do is online. So taking advantage of unlimited talk, text and web plans is a must! I have heard some stories about teens using so much data that their parents receive a HUGE bill at the end of the month. YIKES! Unlimited is the way to go!
Look for hidden savings. Hidden savings is always a great find. With a cell phone service like Walmart Family Mobile, the more lines you add, the more savings you receive. For each additional line added to your account, you will pay $5 less (no matter which plans you choose). In our case, that's a saving of $30 per month!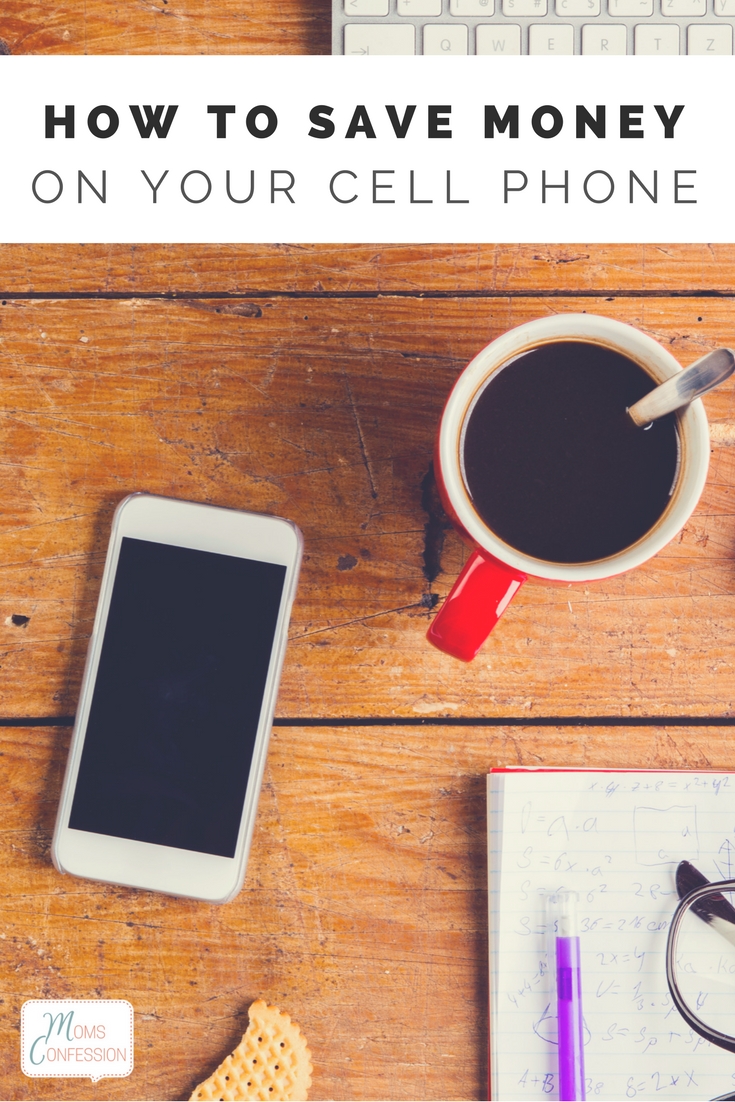 My Personal Story: 
Before all the various shared data plans hit the market, we averaged around $170 for 6 lines (with two lines having unlimited data). Currently, our monthly bill for those same 6 lines runs a little over $300 a month (with 5 phones sharing 8GB of data). It's like having a second car note and I would do almost anything to reduce the bill.
Because I'm a planner, I have already been looking at all the options in the cell phone world and have come to the conclusion that a no annual contract plan, such as Walmart Family Mobile is going to be our best option (even with the cost of phones up front).
I've shared how to save money on your cell phone each month with you. I'd love to hear your tips! Leave a comment sharing your best tips to save on your cell phone bill each month.
More Savings Tips: