How to Create a Frugal Summer Fun Zone
Summer fun is all about getting out and playing with your family.  Since summer is a great chance to spend time with your family relaxing and having fun we have some awesome tips for how to create a frugal but amazing summer fun zone in your back yard!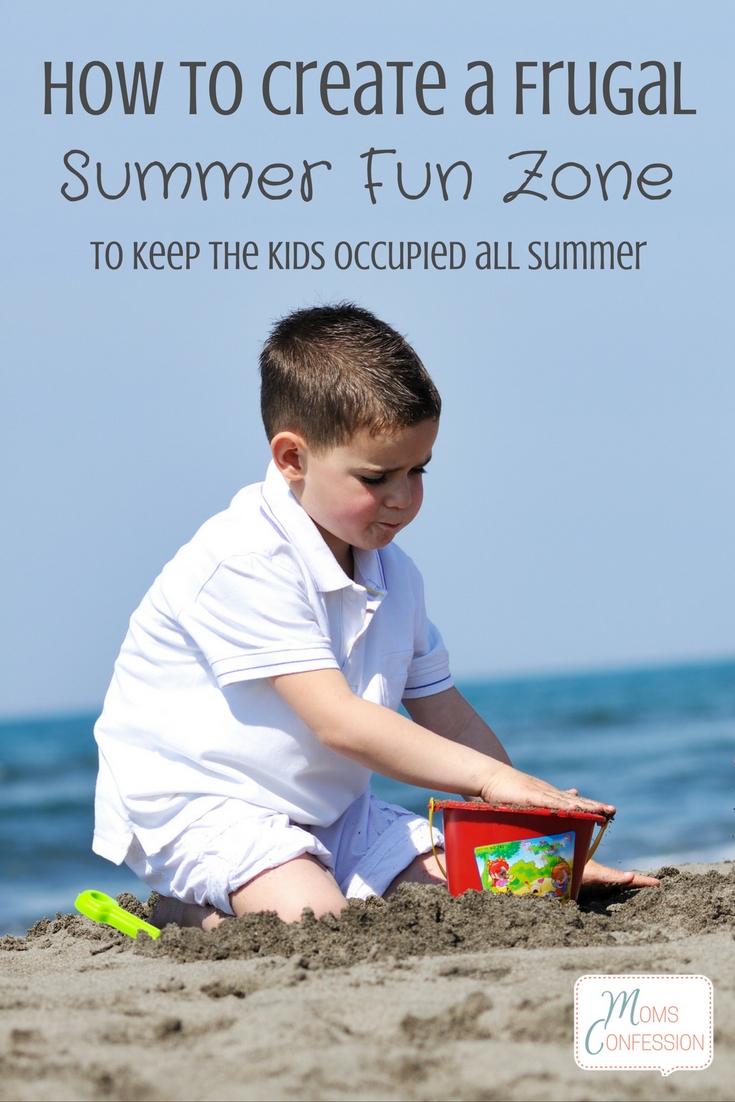 Summer fun is different for every family, so this list includes great ideas that can work for nearly any family dynamic.  Get started building the ultimate summer fun zone in your backyard for a great fun filled summer the kids will be talking about for years to come!
How to Create a Frugal Summer Fun Zone in a Backyard
Lawn games: Games are fun and easy to set up in your backyard, for little cost. Lawn darts or cornhole are toss and aim games that kids of any age can play. You can use bean bags and a board with holes in it, or purchase an inexpensive lawn dart game. Your family will have lots of fun competing for the win. Badminton is another game you can purchase inexpensively that's lots of fun, and gets everyone moving.  The point of lawn games is to provide unique summer fun that gets you and the kids outside in the sunshine more often than not.
Make a fire pit: There are many different types of fire pits, depending on what you want, it can be as easy as clearing a spot and surrounding the area with stones or bricks, then putting something down to contain the fire. You can also purchase an inexpensive fire pit, to contain the fire. Fire pits are great fun for roasting marshmallows and making smores. Just be sure to stay safe around the fire, and never leave kids unattended.
Make a race track: You can easily make a track, for your kids, to race their hot wheel cars on with old bricks or pavers. You can even just cut out a track in the grass with a small shovel, and make a track with gravel or any other materials you have available. Your kids will love racing outside.  This is summer fun that kids of all ages will enjoy.  It can work for small cars, Tonka trucks, or even remote control cars!
Backyard waterpark: In the summer heat, a makeshift water park is sure to be a great hit. You don't have to spend a lot for your kids to have fun either. You can use your hose and sprinkler you use to water the grass. Kids love running through the cool water, and you're watering the grass at the same time. If you want in on the action fill water balloons, and have a water balloon fight, or get inexpensive water guns that are refillable to save money.
Have an art day: Use colored sidewalk chalk, and let the kids create their masterpieces on the patio cement. Another fun art activity is to hang up big pieces of paper on a gate or fence and let them finger paint without worrying about making a mess.
Make a sandbox: You don't have to spend lots of money to have a fun sandbox for your kids. You can make one from old pallets, or even a small plastic swimming pool, which they may have outgrown for water, but sand, is a completely different experience. Unless you live by a beach you'll have to spend some money on the sand, but this is a relatively inexpensive way for your kids to have hours of summer fun in the backyard.
Plant a garden together: One way to spend time together constructively is to plant a garden together. Your kids will enjoy planting and watering their seeds. Of course, they'll love watching their plants grow and seeing the fruits of their labor. It is a great learning experience, and an awesome opportunity for you to teach them about the flowers and vegetables, and how things grow.
If you have a backyard, take advantage of the outdoor space by planning and creating inexpensive fun activities. Your kids will want to run and play outside. They'll get exercise, and you can all have the fun of spending time together as a family this summer, and you don't even have to load the car. These tips for creating the ultimate frugal summer fun zone are ideal for any family!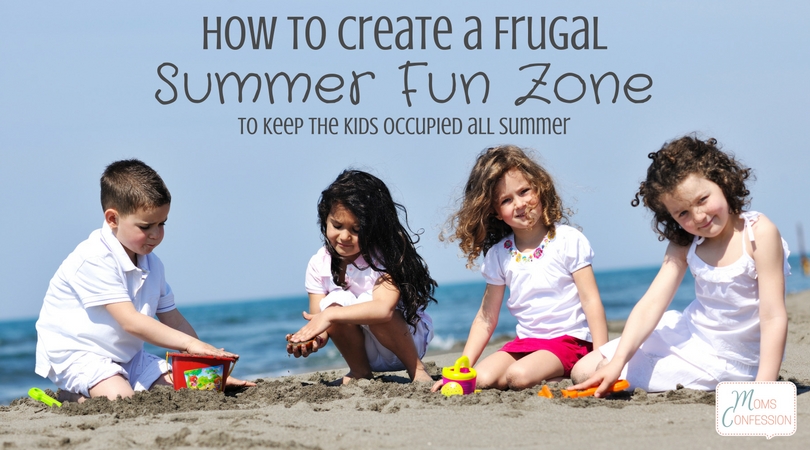 Other Summer Fun Tips: