The lazy days of summer and spending every second outdoors are fast approaching! With summer focusing on everything outdoors, our cooking style changes and long gone are the days of me standing over the kitchen stove making a fantastic meal for my family. This summer will be all about the smoked ribs and technology advances are helping me take care of that with the newly designed electric smokehouse cookers like the one from Masterbuilt.
Perfectly Smoked Ribs Made Easy with Masterbuilt Electric Smokehouse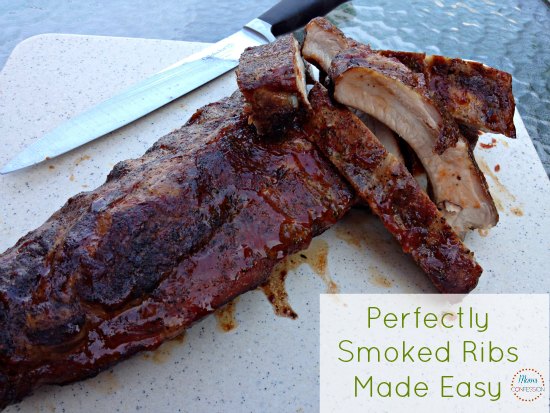 There really is no need to babysit dinner anymore during the summer months with the Masterbuilt Electric Smokehouse! Simply add wood chips, set the timer and enjoy fun in the sun with your family until dinner is ready! As you all know, I'm all about saving time in the kitchen and managing life easier every single day. With the Masterbuilt Electric Smokehouse by my side this summer…life will definitely be easier and make my summer days much tastier!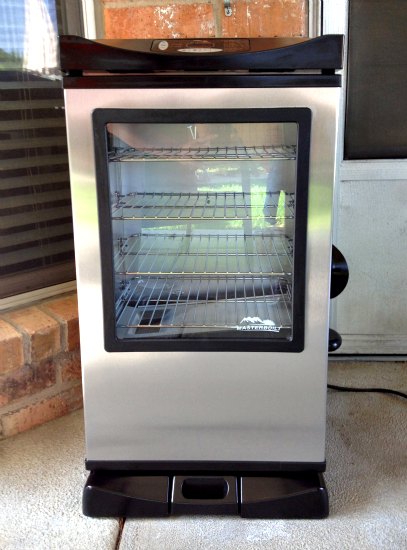 Last week, the boys and I (who have never used a smoker before) put our "mad smoking skills" to the test. We were all craving perfectly smoked ribs and fresh green beans! With my husband out of town at the time (he does all the smoking), we tackled dinner and enjoyed time basting in the sun by the pool while dinner was cooking for us. Being able to not worry about dinner and enjoy my family is a huge selling point for me. Let's face it my boys are not getting any younger. They are 9 and 12 years old right now and I only have a few more years with them in the house. If the Masterbuilt Electric Smokehouse can save me time so I can spend that time with my boys, then you can sign me up!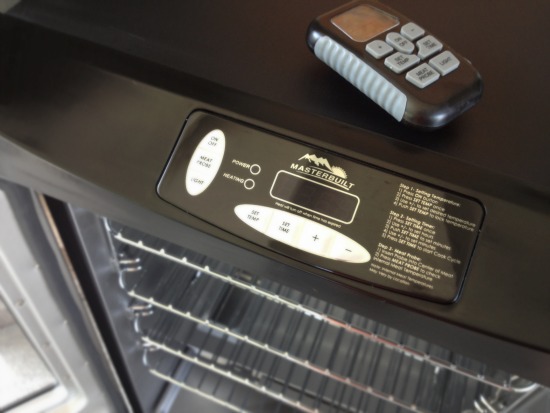 The simplicity to use the Masterbuilt Electric Smokehouse propels the art of smoking to the next level. With the simple push-button start at your fingertips to the internal lighting in the front and the convenience of seeing your food as it is going through the smoking process…using this smoker really is as easy as grilling.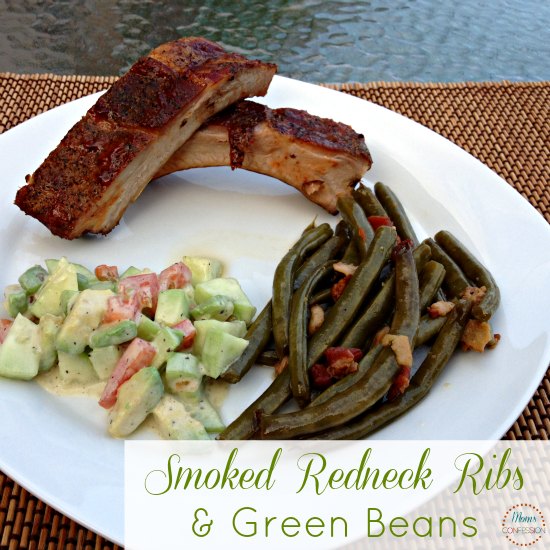 To show you how easy it is to smoke BBQ in the Masterbuilt Electric Smokehouse, I have the best tasting recipe for Redneck Ribs to share with you.
These ribs have been taste tested and approved by our family. You can be found this great recipe below along with many others in John McLemore's cookbook, Dadgum, That's Good, Too! The best part of my first smoking experience…I smoked dinner without any real effort and the kids got to help on the action!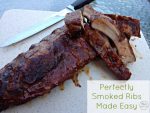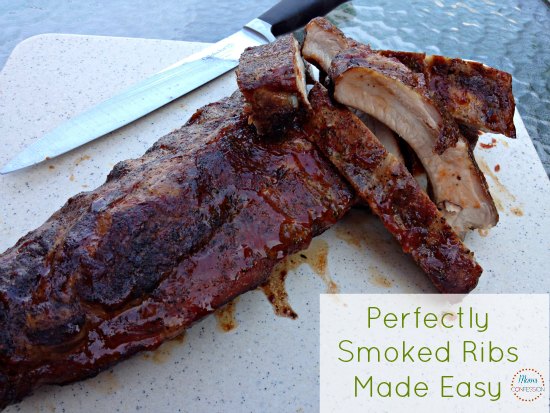 Masterbuilt Smoker Recipes: Redneck Ribs
Ingredients
Ribs:
4

pounds

country–style pork ribs

1

teaspoon

salt

1

teaspoon

freshly ground black pepper

½

teaspoon

onion powder

½

teaspoon

garlic powder
BBQ Sauce:
1

cup

ketchup

¾

cup

apple jelly

½

cup

steak sauce

¼

cup

packed brown sugar
Instructions
Preheat smoker to 250°F.

In a medium bowl, combine salt, pepper, onion powder and garlic powder.

Rub mixture on the ribs.

Place ribs on middle rack in smoker and smoke for 1 hour.

In a small saucepan over medium heat, combine ketchup, apple jelly, steak sauce and brown sugar and heat until well blended.

Remove ribs and baste with barbecue sauce.

Double–wrap in heavy–duty aluminum foil and return to the smoker.

Smoke for another 2 hours or until tender internal temperature reaches 165°F.

Remove ribs and baste with more sauce and serve!
Note: *if the barbecue sauce is too sweet for your case, add 1½ tablespoons mustard and ½ tablespoon cajun seasoning.
**Suggested wood chips for this recipe: Hickory
If you're looking for more Masterbuilt Electric Smoker Recipes, try this Perfectly Smoked Turkey!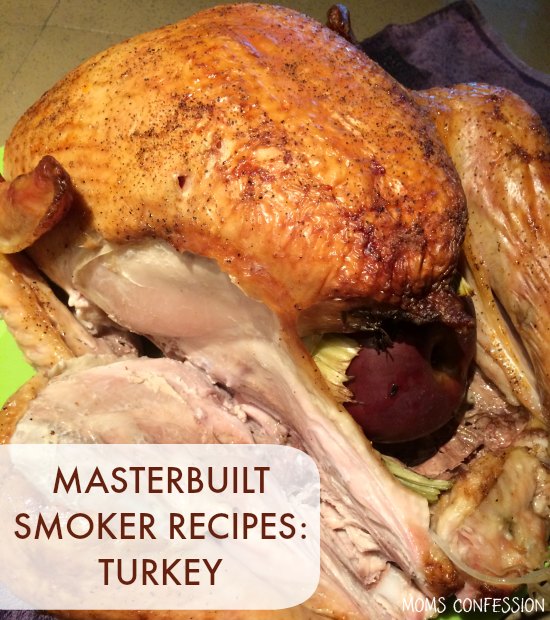 If you love a good brisket, you should try this amazing Smoked Brisket Recipe too!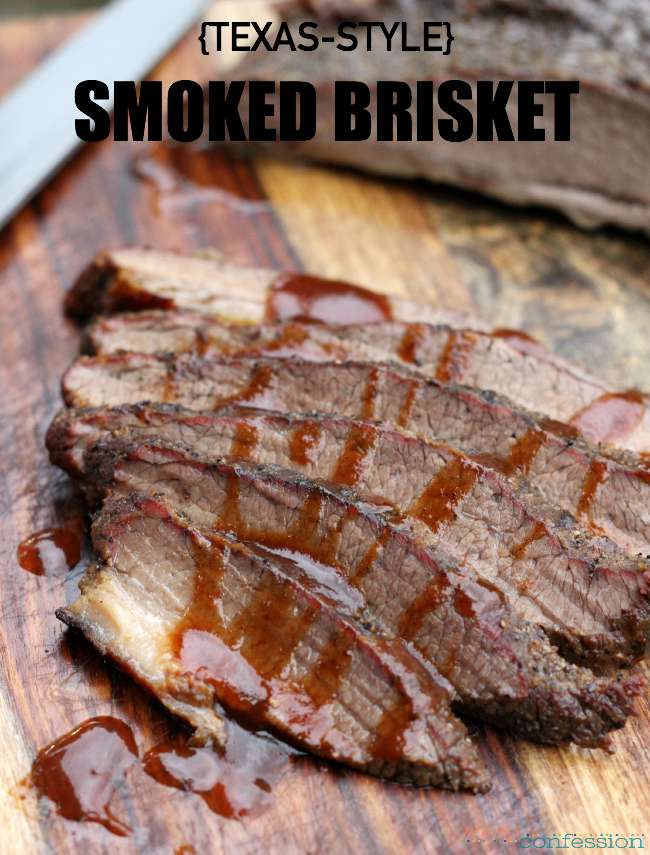 Serve up these Masterbuilt Smoker Recipes for smoker ribs, turkey, or brisket with a side of these scrumptious home-made baked beans.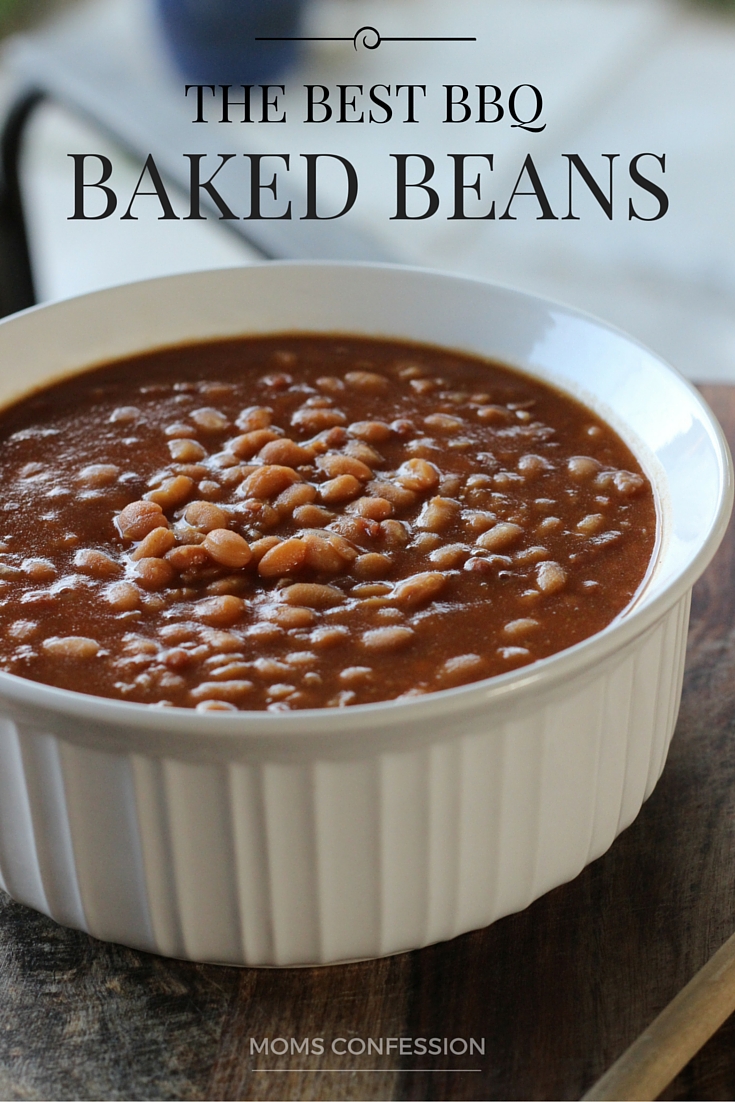 I also had the opportunity to meet with John McLemore and his wife, Tonya earlier this week at the KHOU – Great Day Houston Studios in Houston, TX for a little Q&A. Stay tuned next week to learn more about John and his recipes in Dadgum That's Good! and Dadgum, That's Good, Too!