Smithfield Pulled Pork with Cranberry Barbecue Sauce
Living in Texas, we don't have the traditional four seasons like most of the country. You know where the trees change colors, and you can see the seasons change right before your eyes? We don't have that here. It's actually sad. For us, our weather is more like it's hot or cool with a couple weeks of…dang it's cold outside! Even though the temperature is only around 40 degrees outside, it's freezing for us down here in South Texas. :)
During Fall, we still have the opportunity to get out and grill, but some days it's best to stay indoors and enjoy the warmth of our homes! This past weekend was one of those times when enjoying the warmth of my home was better than braving the cold to grill out.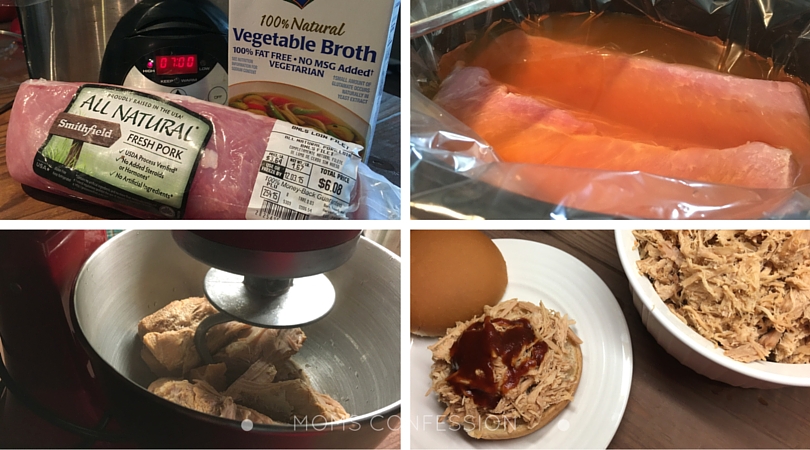 On cold days like last weekend, my trusty crockpot comes in handy. Dropping dinner in the crockpot and curling up on the couch under the covers to stay warm means we get to smell the deliciousness cooking for us, and we don't have to move to cook it! Win…win!! :)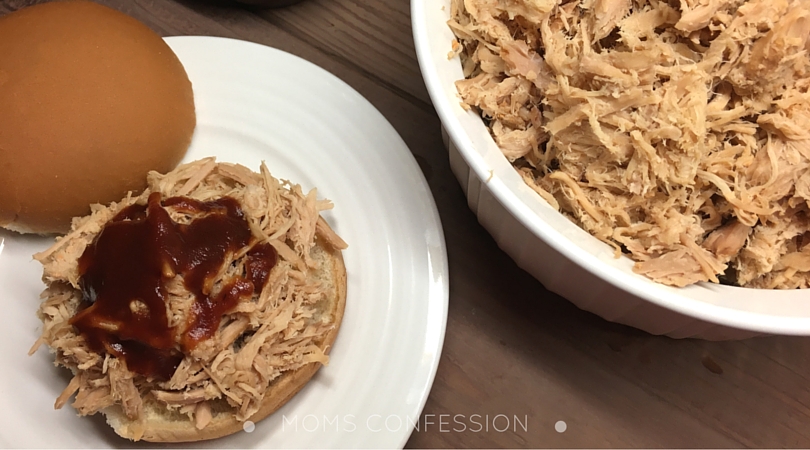 To me, pork is perfect for the fall and winter months. I don't know why I feel that way. It's not like we don't eat pork all year long, but there is something about a Smithfield All Natural Fresh Pork Tenderloin during the fall that warms my heart like nobody's business! You feel that way too, right?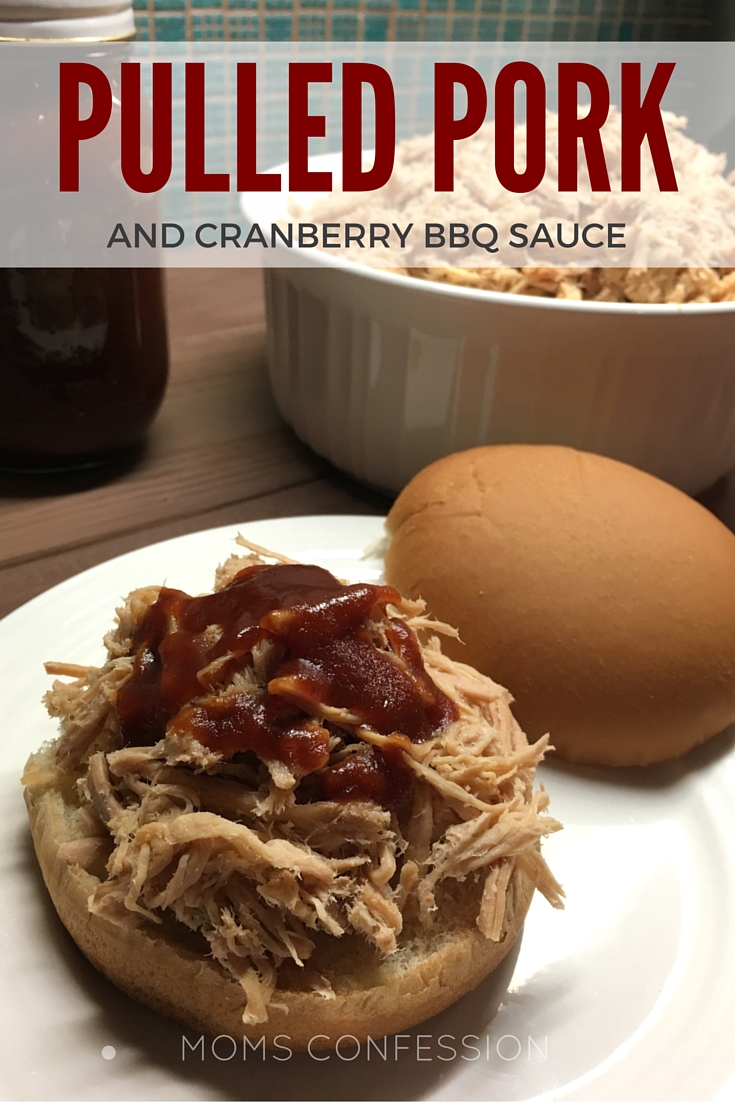 Smithfield makes it easy to enjoy a pulled pork sandwich with their all natural fresh products available at Walmart. This Cranberry Barbecue Sauce topped on a Smithfield All Natural Fresh Pulled Pork sandwich is one of our favorite recipes. Say pulled pork in my house and the guys faces light up like it's Thanksgiving day and there are endless sides on the table!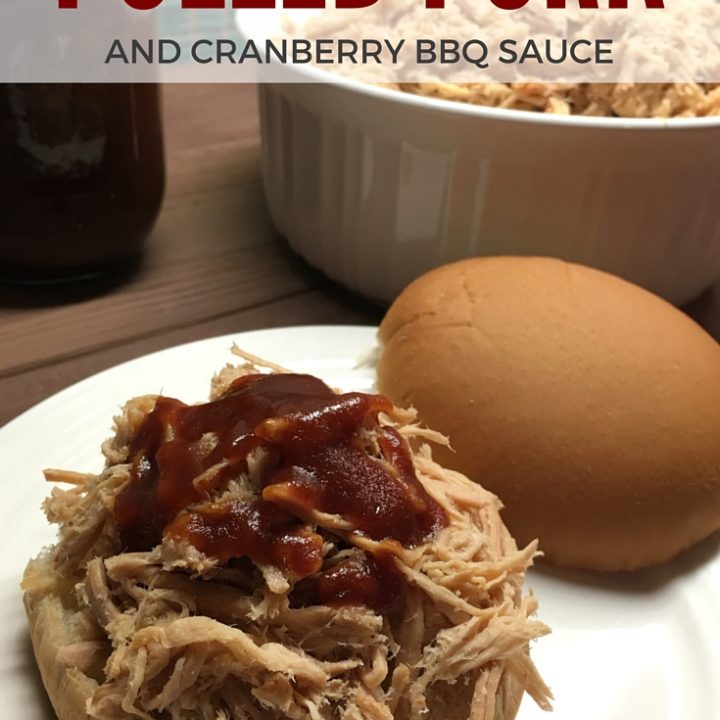 Pulled Pork with Cranberry Barbecue Sauce
This Cranberry Barbecue Sauce topped on a Smithfield All Natural Fresh Pulled Pork sandwich is one of our favorite recipes. Try it yourself!
Ingredients
Pulled Pork Recipe:
Smithfield All Natural Pork Tenderloin
32 oz Vegetable Broth (carton)
Cranberry Barbecue Sauce Recipe:
14 oz jellied cranberry sauce
1 1/2 cup ketchup
6 tbsp worcestershire sauce
3 tbsp mustard
3 tbsp lemon juice
1 tbsp Lawry's season-all salt
1 tbsp brown sugar
Instructions
Place Smithfield All Natural Pork Tenderloin and vegetable broth in a crockpot on low for 8 hours.
Sit back, relax and enjoy the smell of dinner cooking for you! :) Ah....
About 30 minutes before the tenderloin is fully cooked, add cranberry sauce, ketchup, worcestershire sauce, mustard, lemon juice, season-all salt, and brown sugar into a saucepan.
Mix with a whisk until well blended.
Bring to boil, and then reduce heat to low.
Stir occasionally and continue cooking on low for about 15 minutes.
Set the cranberry barbecue sauce aside until it's time to eat.
By this time, the pork tenderloin should be cooked, remove it from the crockpot and shred. You can use a mixer to make this process easier for you.
Serve pulled pork on hamburger buns and top with cranberry barbecue sauce.
Notes
Other items you will need: crockpot, crockpot liners (to make clean up easier), mixer or a potato masher (to shred the pork)
Nutrition Information:
Yield:

8
Serving Size:

1
Amount Per Serving:
Calories:

143
Total Fat:

1g
Saturated Fat:

0g
Trans Fat:

0g
Unsaturated Fat:

0g
Cholesterol:

8mg
Sodium:

1592mg
Carbohydrates:

32g
Fiber:

1g
Sugar:

24g
Protein:

4g
This data was provided and calculated by Nutritionix on 6/3/2020.
This post is sponsored by for SheSpeaks/Smithfield at Walmart. All opinions are 100% my own.