Backyard barbecues and picnics galore…the season for indulging in a delicious summer salad is upon us. The spring and summer months are all about salads and light meals that are great for our families. For us, it's all about the cucumbers. We love them and this Zesty Cucumber Ranch Salad is great as a snack or a quick delicious side dish on a warm spring or summer day.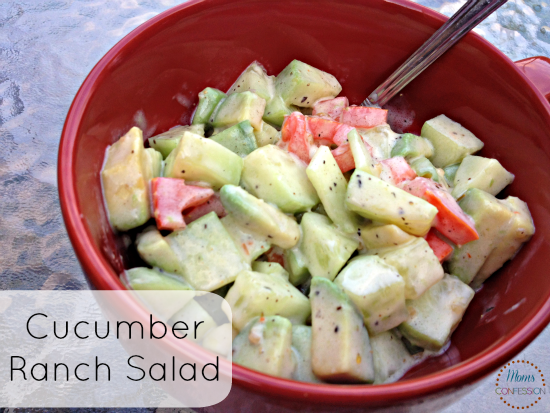 Summer Salad: Zesty Cucumber Ranch
Indulging in a summer salad for a snack makes me feel so much better during the spring and summer months versus grabbing a snack that is heavy or hot. As the seasons change, we are already nestling into our "go to" sides and snacks that are full of flavor, color and make a warm day feel so much better.
Enjoy!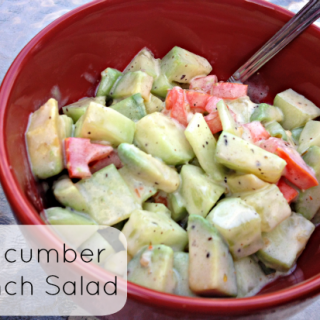 Zesty Cucumber Ranch Salad
This zesty cucumber ranch summer salad recipe is beyond amazing and has so many flavorful tastes. Enjoy it with you friends and family this summer!
Ingredients
1 Cucumber
1 Tomato
1 Avocado
¼ cup Hidden Valley Ranch Dressing
2 Tbs. Kraft Zesty Italian Dressing
Dash of Salt & Pepper
Instructions
Use a potato peeler to remove the skin from the cucumber.
Dice the cucumber, tomato, and avocado.
Add the Hidden Valley Ranch, Kraft Zesty Italian, and salt & pepper.
Stir all together until well blended.
Let's talk! Do you have a "go to" summer salad recipe for the spring and summer season?