Summer days should be filled with fun activities outside. It can be easy to lose track of time while outside, making a quick snack a must for maintaining your energy levels. These delicious summer snack ideas make it easy to fill up between meals so that you can have summer fun all day long. Not only are these snacks delicious, but they also include healthy fruits and vegetables, so you don't need to feel guilty about snacking.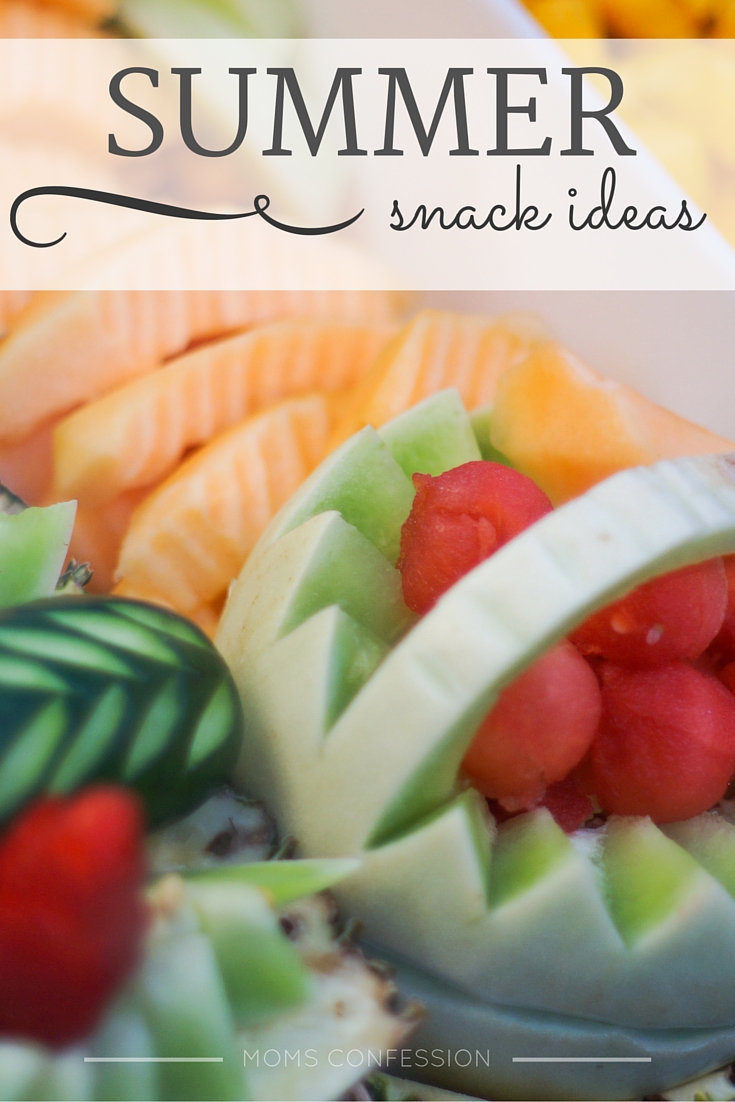 Summer Snack Ideas
Fruit Salad
Looking fresh summer snack ideas? Throw together all of your favorite fruits into a delicious fruit salad. Not only does this snack taste great, but it's also healthy for you! If you'd like to make enough fruit salad to last for a few days, add lemon juice to help preserve the freshness of all your fruits.
Garden Salsa
Salsa and chips is a fun and delicious snack you can enjoy any day of the year, but this food combination is made even more delicious when you make garden fresh salsa. Throw together the needed ingredients from your supply of garden veggies and set out with some crisp chips. Your family will thank you.
Watermelon
Watermelon is a great snack to cool off with during the warm summer months. You can cut up your watermelon and eat it with a fork, or you can slice it into wedges and hold it with your hands. Either way, you're in for a sweet, summer treat that no one can resist.
Tomatoes, Cucumber and Onion Salad
Why not have a salad as a snack? Try this yummy Tomato Salad for something quick to grab.
Cut up those extra garden veggies and throw them into a bowl with some olive oil, vinegar, salt, and pepper. Let this delicious recipe chill overnight so that the cucumbers and tomatoes are more flavorful than ever. Once it's prepared, you can grab a small bowl of these veggies for a quick and healthy snack.
Blueberries in Frozen Milk
The summer months can get warm, making a frozen treat one of the best snacks. Popsicles are usually a great go-to as a frozen summer snack idea, but you can choose a healthier alternative by freezing blueberries in milk. You can opt to freeze this delicious combination in a popsicle tray, or you can freeze it in a bowl and eat it with a spoon. This snack is so tasty; you won't realize you're eating health.
Looking for more Summer Meal Ideas?