Simple Pumpkin Spice Carrot Cake
Fall is the perfect time to enjoy all things pumpkin, spice, and carrot. The cooler temperatures warmed with the delicious flavors of all things Fall make this a great time for fantastic desserts too.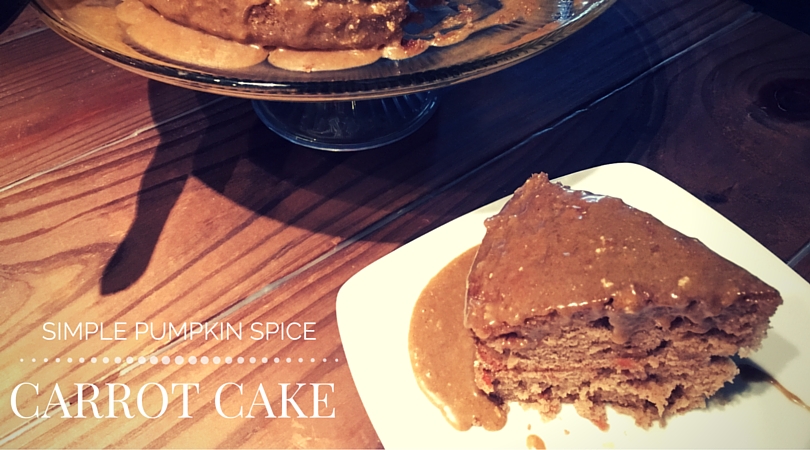 My husband loves pumpkin pie, but a carrot cake tops his all time favorite dessert this time of year. His grandmother used to make him a carrot cake from scratch for his birthday. Since we moved to Texas from his native Missouri, I took on the role of making his favorite family dishes. When it comes to this carrot cake, I am fortunate enough to have an excellent recipe that was passed down from his grandmother that he ooo's and ahh's over.
The problem is, there are times when I am just too darn tired to bake it. It doesn't take that long to put together, but there are days when time is not on my side. Those are the days I am thankful for shortcuts in the kitchen like sales on box spice cake mixes, H-E-B Pumpkin Spice Latte Frosting Mix and pre-shredded carrots. :)
It's like having a carrot cake with pumpkin frosting in half the time! You must try the recipe along with these other H-E-B Primo Picks for October 2015!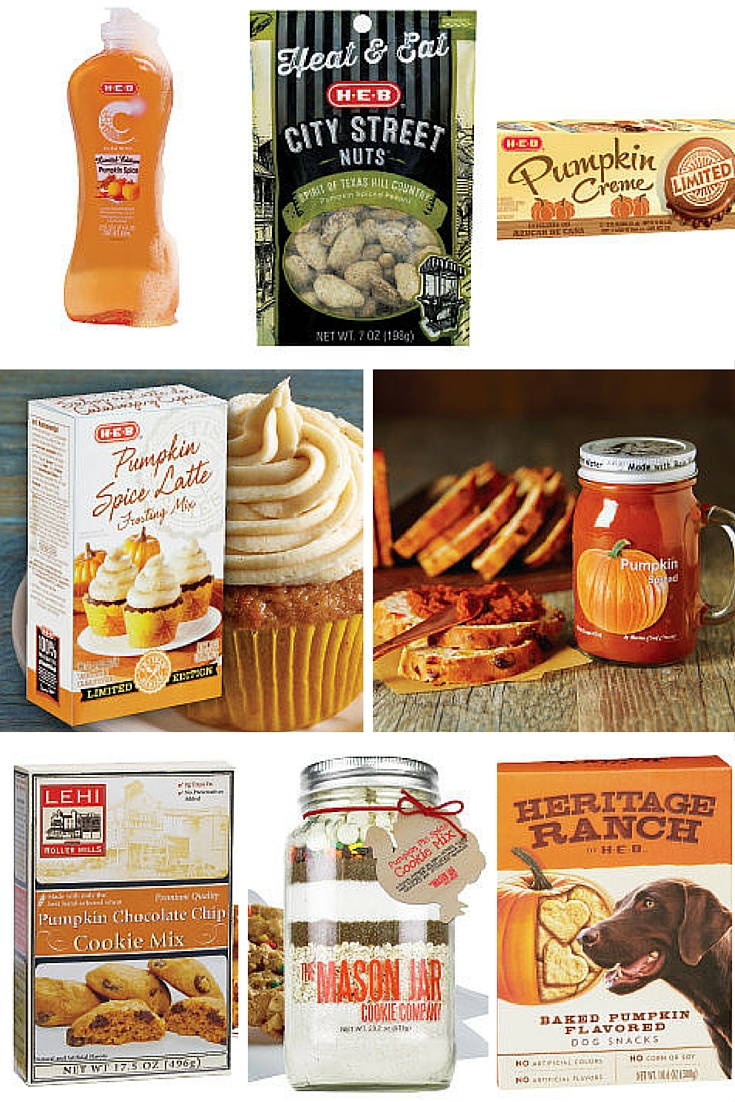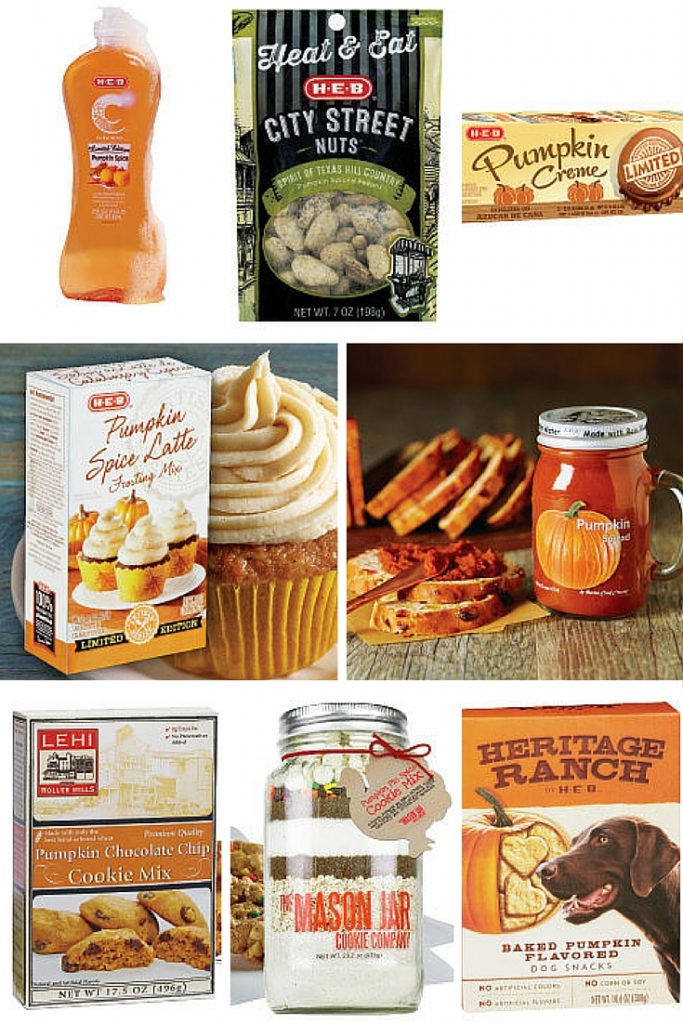 H-E-B Chopped Salad because it's yummy and good for you too! :)
Barton Creek Crossing Pumpkin Spread because a bagel topped with pumpkin is amazing!
H-E-B Creamy Creations Limited Edition Pumpkin Ice Cream because ice cream is good anytime of year, but make it pumpkin flavored and it's perfect for fall!
Lehi Roller Mills Pumpkin Chocolate Chip Cookie Mix because chocolate chip and pumpkin go perfectly together!
The Mason Jar Company Pumpkin Spice Cookie Mix because they make great gifts to share with everyone this holiday season and taste yummy too!
H-E-B Pumpkin Creme Pure Cane Sugar Soda because we all need a soda treat now and then.
H-E-B Pumpkin Spiced Pecans City Street Nuts because they give you all of the delicious satisfication of warm, crisp pecans from the comfort of home.
Heritage Ranch by H-E-B Baked Pumpkin Flavored Dog Snacks because you can't forget Fido! :)
H-E-B Pumpkin Spice Dishwashing Liquid because fall is in the air (and on your dishes too!)
Check out more HEB Primo Picks for October 2015 here.
Anyways, here's my "not so secret" recipe to fake a delicious Simple Pumpkin Spice Carrot Cake.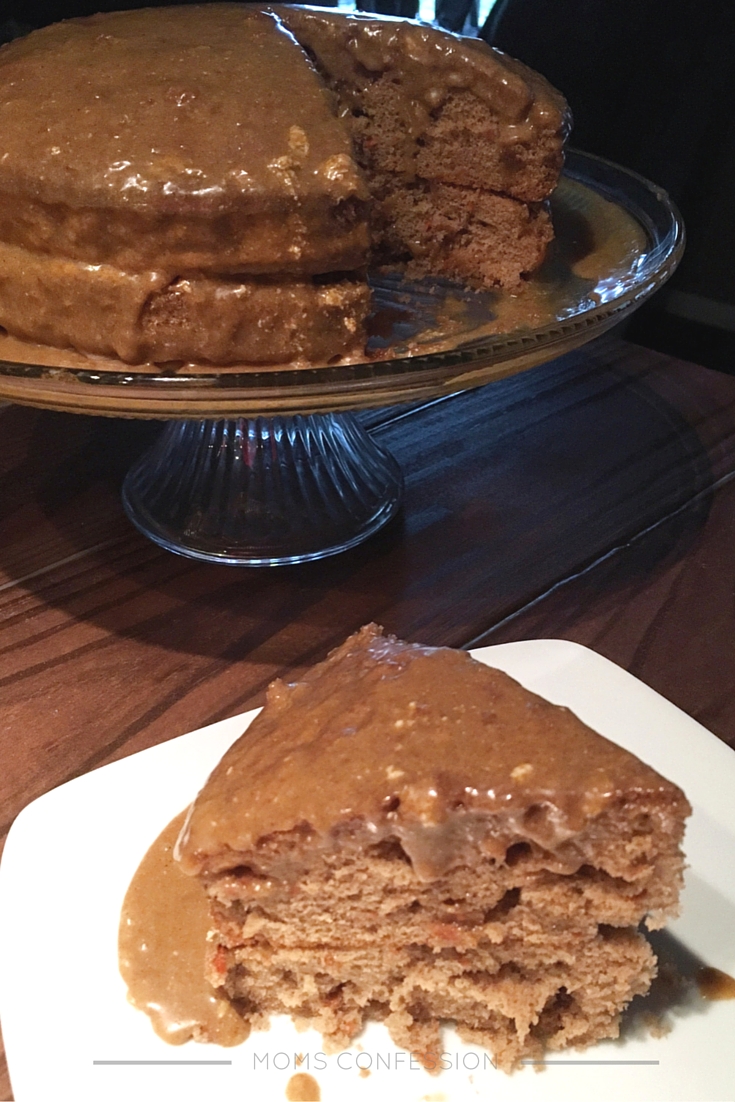 SIMPLE PUMPKIN SPICE CARROT CAKE
Ingredients 
Spice Cake (box totally works for this recipe) :)
1 cup pre-shredded carrots
H-E-B Pumpkin Spice Latte Frosting Mix
How To Make A Simple Pumpkin Spice Carrot Cake
Buy a boxed spice cake.
Mix in all ingredients according to the directions on the cake mix box.
Then, add 1 cup carrot sticks and fold them into the cake batter. (the ones that are already pre-shredded for you)
Bake as directed. ( I chose to use 2 – 9″ round pans for my cake)
In a separate bowl, mix H-E-B Pumpkin Spice Latte Frosting Mix as directed on the package and set aside.
Once the cakes are fully baked, allow them to cool completely before removing them from the pan.
Once they are removed, stack them on top of each other and ice with the H-E-B Pumpkin Spice Latte Frosting Mix and enjoy.
This post is sponsored by H-E-B. All opinions are 100% my own.