There's something about the tartness of cranberry, and the sweetness of white chocolate that just goes so perfectly together. This time of year, I love baking up a batch of oatmeal cookies with this combo for a really delicious and easy treat.
Cranberry White Chocolate Chip Oatmeal Cookies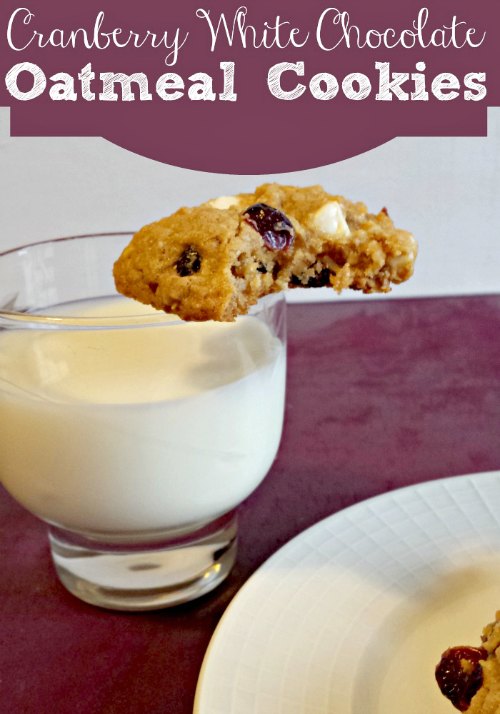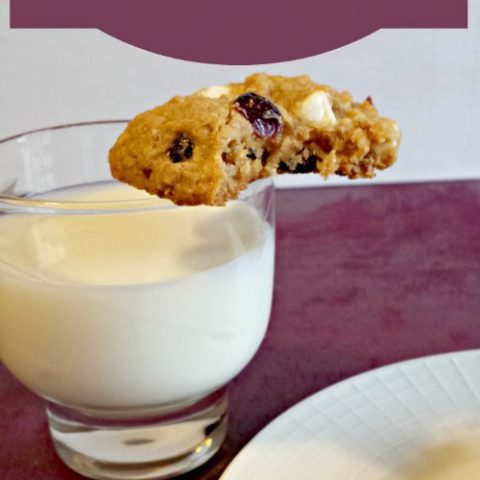 Cranberry White Chocolate Chip Oatmeal Cookies
Ingredients
1 cup butter (softened)
1 1/2 cups brown sugar (packed)
1 egg
1 teaspoon vanilla extract

2 cups quick-cooking oats
1 teaspoon baking soda
1/4 teaspoon salt
1/2 teaspoon cinnamon
1 1/2 cups all-purpose flour
1 cup white chocolate chips
1 cup dried cranberries
Instructions
Preheat the oven to 350-degrees and line a baking sheet with parchment paper.
Cream together the butter and sugar in a large mixing bowl.
Beat in the egg and vanilla.
Stir in the oats, baking soda, salt and flour, then fold in the white chocolate chips and dried cranberries.
Drop the cookie dough by rounded tablespoons onto the prepared sheet, about 1 1/2 inches apart.
Bake until golden brown, about 10-12 minutes.
Remove and cool 5 minutes before removing to a cooking rack.
Notes
Makes about 2 dozen cookies.
This is a large batch – perfect for making some for now, and saving some for later.
Fun Fact…
Did you know that cookie dough can be frozen for up to 9 months?
Freeze extra dough in an airtight container. When you're ready to bake the rest, thaw in the refrigerator overnight.
Looking for more family recipes? Check them out here.