BBQ season is here and one of the best parts, besides the delicious grilled food, is the sides. Every BBQ I have ever attended, I loved the plethora of delicious sides being offered and would fill my plate with all the offerings.
With summer, it can be a busy time. You have sports, camps, trips and outdoor gatherings to take care of and the last thing you want to be doing is taking time to cook in a hot kitchen. This easy and delicious pasta salad is right up your alley!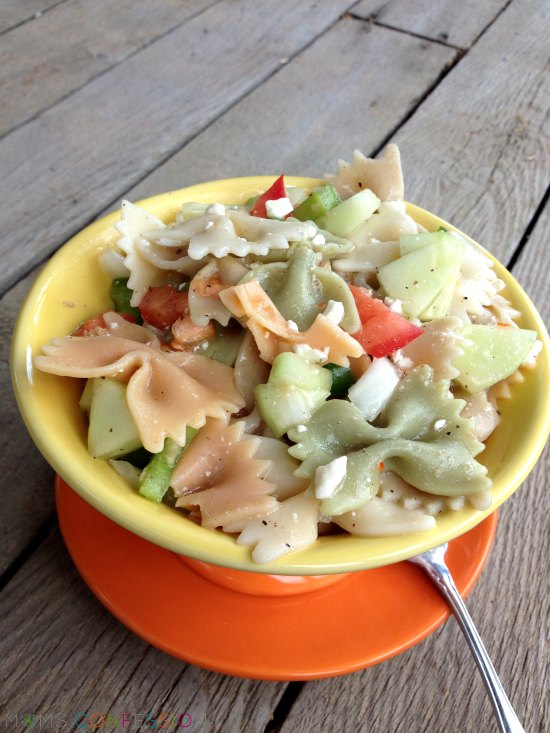 It contains a light dressing that perfectly pairs with any dish as well as farm-fresh veggies that just call your name. The best part of it is it is easy to put together and requires very little prep so you can make it on the fly next time you get invited for a last-minute summer get-together.
Delicious Pasta Salad

Yield – 10-12 servings

Preparation Time – * minutes

Cooking Time – * minutes

Ingredients

1 bag Wacky Noodles
1 cucumber
1 bell pepper (red, green, yellow or all 3)
1 small/medium onion
2-3 stalks celery
1 container feta cheese
1 12 oz. italian dressing
salt
pepper

Instructions

Cook noodles as directed on package
Chop and dice all vegetables while noodles are cooking
Once noodles are done, allow to cool completely
In a large mixing bowl, toss all ingredients together and mix well