Tortellini with cheese is one of those simple meals that I go to when I need dinner on the table in a hurry!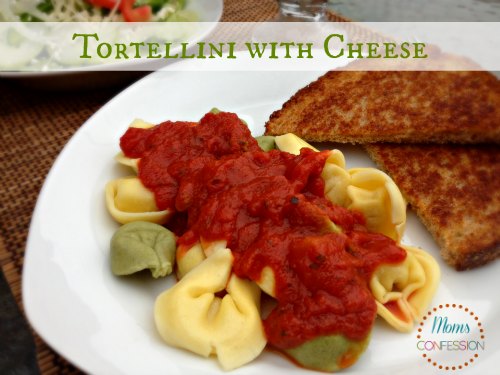 Aldi Inspired: Tortellini with Cheese
Since time doesn't allow me to make Tortellini from scratch, I usually just grab the pre-made noodles that are located in the grocery stores. My family loves them so it's just easier for me to grab them and go. Plus, it gives me an easy recipe that I can have on the table in under 30 minutes. That totally works for me…how about you?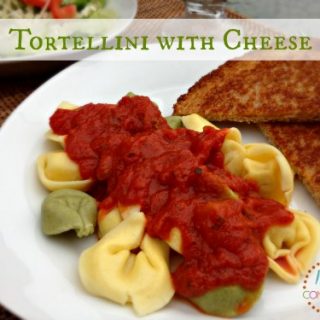 Tortellini with Cheese
Ingredients
2 pre-made packages of Priano Tortellini noodles
1 jar of Priano pasta sauce
Instructions
Bring water to a boil.
Add noodles and boil on medium heat for 8-10 minutes.
Drain water and pour spaghetti sauce over noodles.
Heat sauce with noodles for about 10 minutes on low heat, stirring occasionally.
Enjoy!
Do you have a go to meal that takes less than 30 minutes to get on the table? If so, what's your favorite dish?
No compensation was received to share this information. All opinions are my own.