Crispy Tortilla Pizza with Pepperoni
Before we all know it…Cinco de Mayo will be here, but you don't have to worry about a thing since you will be armed with amazing recipes to share with everyone at your gathering like this Tortilla Pepperoni Pizza.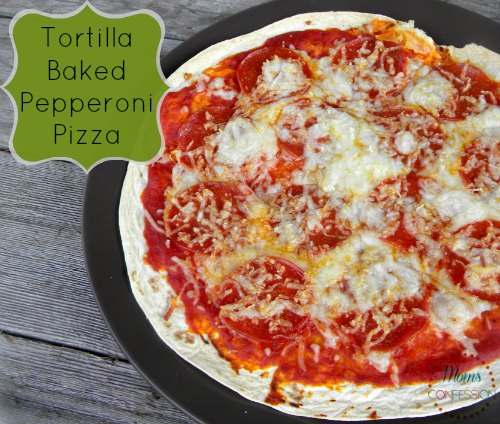 Our family loves pizza so much, but we couldn't have just plain old traditional pepperoni pizza at our Cinco de Mayo gathering…so we twisted it up a bit! 

 It's thin crust to the max, but oh so delicioso!
Check out how you can twist up your traditional pizza into this easy Tortilla Pepperoni Pizza for your Cinco de Mayo gathering below! Enjoy! 

Crispy Tortilla Pizza with Pepperoni
Yield – 1 servings
Preparation Time – 5 minutes
Cooking Time – 8 minutes
Ingredients
Extra Large Flour Tortillas
Pizza Sauce
Pepperoni slices
Mozzarella Cheese (shredded)
How to Make Crispy Tortilla Pizza
Preheat oven to 350 degrees
Layer pizza sauce, pepperoni slices, and cheese on to tortillas
Bake for 8 minutes
Cut into equal slices of pizza with a pizza wheel
Check out more great Cinco de Mayo recipes you can enjoy with your friends and family.