Add something special to your child's lunchbox with these printable lunchbox notes! Kids love these!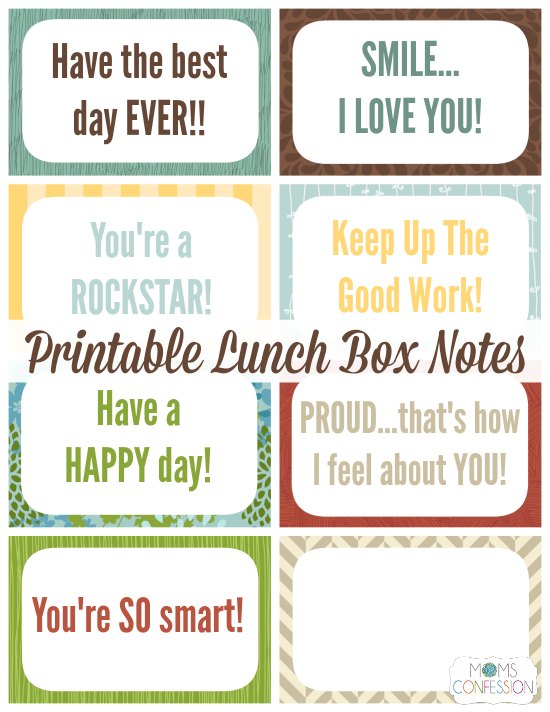 While packing our lunches the other day, the boys and I were just chit-chatting about everything going on and my oldest son said…"I miss your lunchbox notes mom." I was shocked he still wants notes from his "mom" at 13 years of age.
But I wasn't ready for the next thing that came out of my youngest sons mouth…"What!?!? Lunchbox notes!?! I've never gotten lunchbox notes mom."
Then it hit me…I had NOT (in fact) EVER sent a little lunchbox note with my youngest son. I felt like the biggest failure of a mother for not even sending a little I love you on a sticky note to him in his lunchbox.
It was like someone hit me in the stomach and I was billowing over in pain from the blow. I felt horrible.
I had to make it right…
I had to set the score…
I had to give my baby boy his lunchbox notes.
So I created these cute little lunchbox notes to share with both of my boys and I hope your kiddos will enjoy them too!
Be sure to pin this for later and grab the free printable below!