With the Fourth of July only a few short days away…we are all looking for last minute ideas to share with friends and family! In my process to find yummy dishes to share with our family, I found some really awesome ones and had to share my favorite 4th of July recipes with you.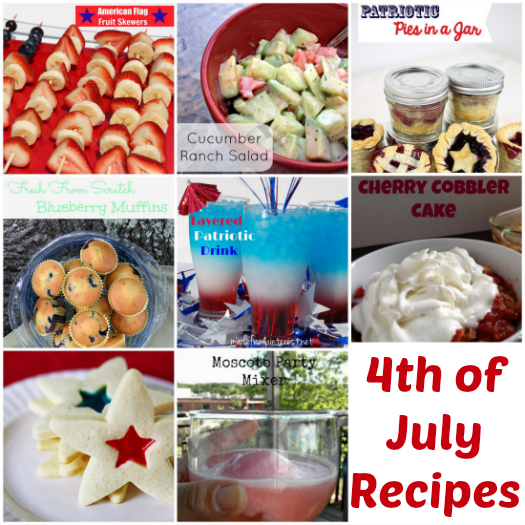 Menu Plan Idea: Fourth of July Recipes
Check out these great Fourth of July recipe ideas that include awesome appetizers, desserts, main dishes, and even some delicious drinks to enjoy with everyone on this festive holiday!
How are you spending this Fourth of July with your friends and family?