20 Easy Dinner Ideas for Back to School
Back to school is a time of year when it can seem like you are on overdrive until you get settled into a routine. On top of all the new schedules for classes, after school activities and balancing work with school, there is the evening time when nothing seems to fall into place on time. This is the time when you need something easy to make for dinner that will please every member of the family and won't tempt you to hit up the fast food drive thru.
One of the main problems with being so busy in the evenings is you can often feel like you can't get dinner on the table at a reasonable hour and if you are anything like me, you sometimes just don't feel like doing a lot of prep or listening to people complain about having to eat something you eat frequently yet again. You crave something easy and different that you can have from nothing to delicious in less time.
If you are heading for an anxiety attack over what to make on nights like this, here are 20 easy dinner ideas for back to school to make your evening less stressful so you can maybe get some relaxation time in.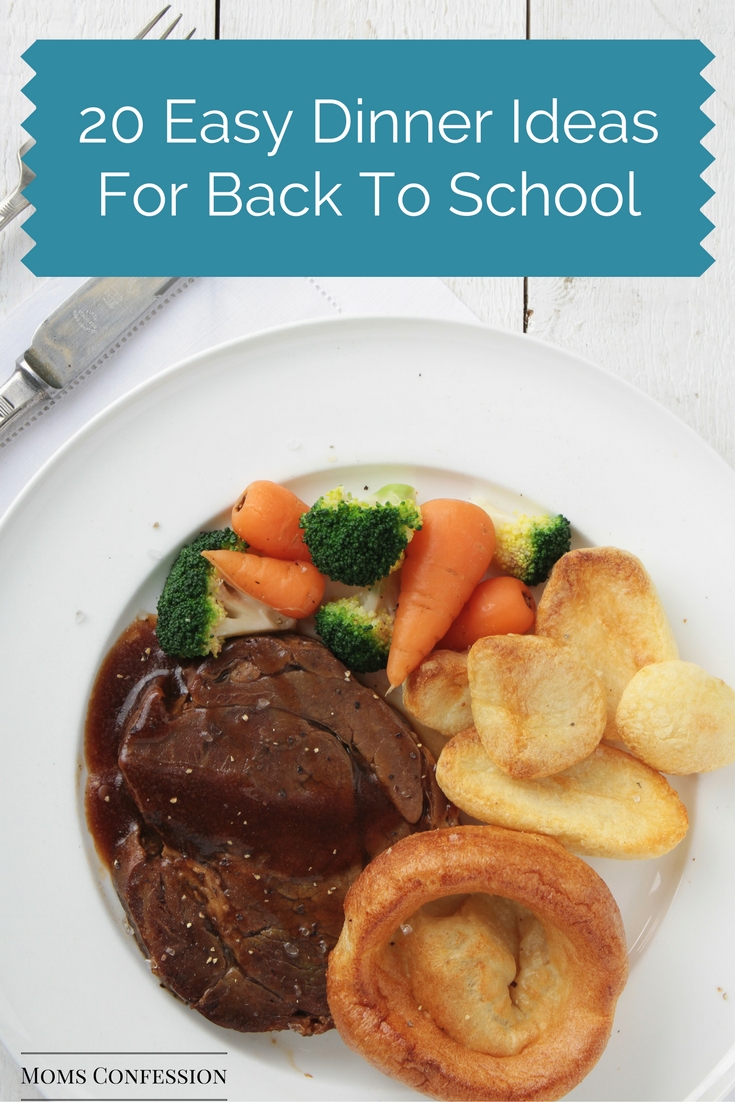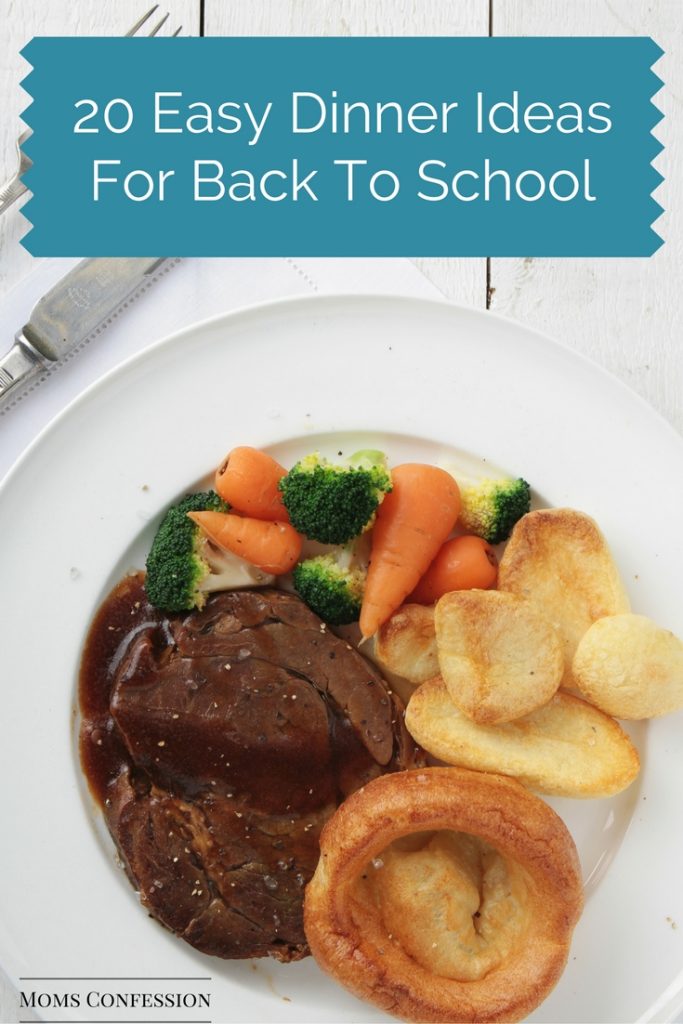 20 Easy Dinner Ideas for Back to School
These meals are sure to be crowd pleasers and simple to throw together on nights where you feel like you are flying by the seat of your pants. We all know meal prepping ahead can save us time, but sometimes we don't have time for that.
If you want to make an additional investment in making meal time easier, don't miss our great eBook Meal Planning Tips For Busy Moms!
Back to school meal planning is a great way to save time, money, and headaches. Invest in a great menu planning journal, menu planning calendar, and a slow cooker to make this easier to manage. Plus, don't forget to check out these and all of our other great tips below for meal planning!
More Meal Planning Tips:
[riview id=485 num=2000 orderby=title order=asc size=150×150 showtitle=always lightbox=0]