Summer Bucket List Ideas for Toddlers
If you're a new parent, you may be wondering how you can make the warmer weather fun for your baby or toddler. Just because they're little doesn't mean that they can't have loads of fun in the warm temperatures and sun. These 20 fun summer bucket list ideas for toddlers and babies are a must do for any new family and their little one!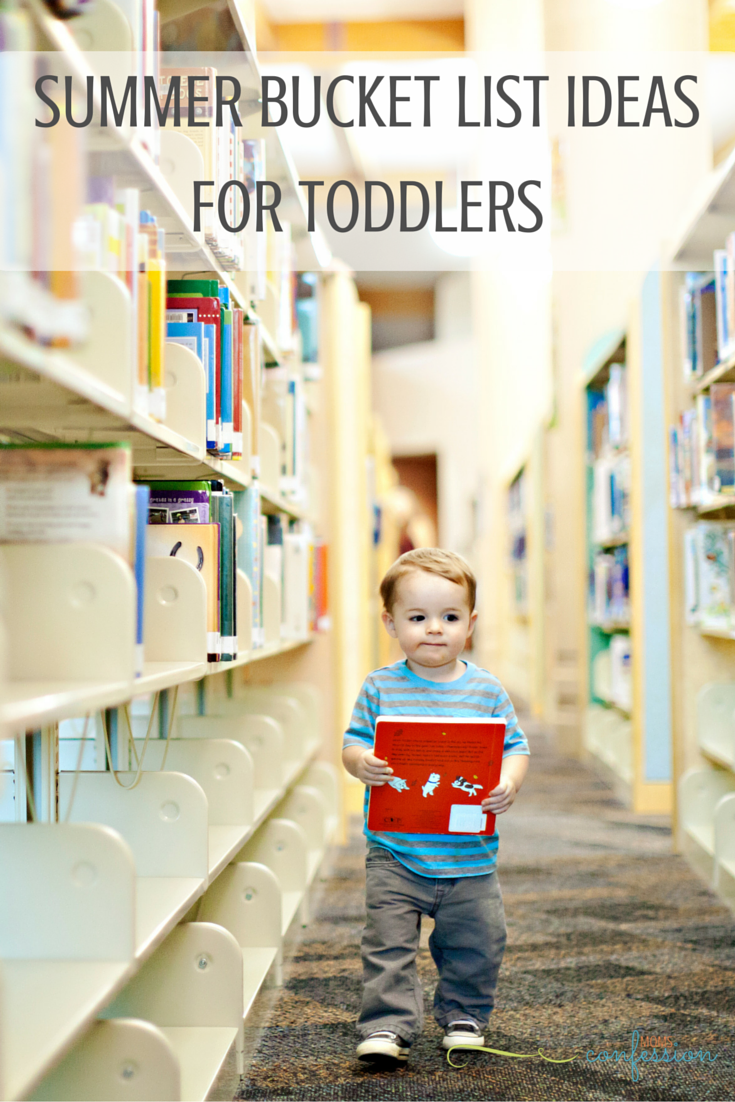 If you're going to be out in the sun with your baby, be sure that you put plenty of sunscreen on your baby to keep her from getting sunburned while you're doing all of these super fun summer bucket list ideas for toddlers and babies! Normal sunscreen is okay if you're not playing in the water but if you are, Water Babies is a great option for keeping your baby sunscreen free. Summer fun should also have a hat too to help protect their face and little eyes from bright sun.
Summer Bucket List Ideas for Toddlers and Babies 
Visit a splash pad.
Head to the zoo – Just keep in mind that big animals may scare smaller babies.
Play in the grass.
Take an infant swim class.
Learn baby sign language together.
Play ball outside.
Splash around together in an infant pool.
Go to the beach and let your baby play in the sand.
Visit the Farmer's Market and look at all of the colorful fruits and vegetables.
Go on a nature hike together and look at the colors and different insects with your baby.
After a summer storm, let your baby play in the mud. Be sure to use an old outfit.
Blow bubbles for your baby to pop.
Visit a real ice cream parlor.
Check out the county fair. Most of them have games and rides that toddlers or preschoolers will enjoy.
 Sit outside until dark and let your baby watch the stars come out. She won't understand what they are but she will love the twinkles in the sky.
Let your baby or toddler try a variety of new fruits that are only in season during the summer. Just be watchful for allergies.
Visit your local pet store and play with the puppies.
Play in the rain.
Set up a sprinkler in the yard and have hours of fun with your toddler.
Summer fun with your baby doesn't have to be elusive and hard to figure out. It's quite easy to manage if you think about what your baby has never experienced. Keeping that in mind, your baby or toddler will have an amazing summer that you will always remember.
MORE SUMMER BUCKET LIST IDEAS