Mom on Strike Series – Part 1: The Experiment
Let me start off by saying that some of you may not agree with what I am about to do and some of you will be cheering me on, but there are changes that need to take place in this house…not only for my sanity but to also teach my boys some responsibility.  With that said…
Mom On Strike: An Experiment
Yesterday morning I was watching The Today Show and they had a mom on the show that went on strike to teach her kids that they are responsible for their own mess. After almost a week of the husband and wife being on strike…no laundry or cleaning up after the kids at all, their girls took notice.  All 3 of their girls realized that they were the cause of the mess in the home and are now helping out more.   It's only been a week since this took place, but from the sounds of it …things are looking up for the family.
On that note…My husband and I have always tried to instill in our boys that they are responsible for their mess and that they have to clean up after themselves as well as take responsibility for their chores.
The problem is that my husband and I catch ourselves telling them every single night to pick up the clothes off the bathroom floor, wash their plate after dinner or better yet…the daily struggle to keep their rooms cleans even though they are at school ALL day. I don't understand how their room gets so dirty…so quickly!
The question is…have they learned?  NOPE…
Since I am home all day working on Moms Confession full time and managing the household, I usually just take care of the mess that accumulates in the house and go on about my day.  Watching the show yesterday morning, I caught myself thinking…
What are we teaching our boys? Then it occurred to me…
Absolutely NOTHING, except that they will need a maid when they are old enough to move out of the house.  :)
That's not how it should be so we are making a last ditch effort to gain control of the kid's mess once and for all so they become responsible and accountable young adults.
At least, I hope this works.
After watching the show, I spent most of the day cleaning everything from top to bottom. All the laundry has been washed. Every nook and cranny are officially clean and now we have a good starting point to start our experiment. I can only imagine how much of a mess this is going to be once our experiment is over.  In other words…we are going on strike!
We are not giving any warning much like Jessica from Striking Mom did.  We are also going to try REALLY hard not to tell them to pick up their mess.  Honestly, I think that is going to be the toughest part of this strike. I have self-diagnosed OCD so I may not survive this at all.
Sigh…
During our experiment (strike), we may add tools to see how they work.  One of the only things that we will be doing is:
Both of the kids will be reminded one time to do homework because their education is the most important thing.
We may or may not also remind them one time to look at the clock since 9 pm has been a set time for them to go to sleep for a long time at this point.  They should know this by now, but they know we will tell them the time and this is why we may or may not remind them.
When your kid looks at the clock and says, "can we get a digital clock to hang on the wall?" Something is VERY wrong…
Here's a visual of what our home should look like through the eyes of a "self-diagnosed" OCD person…aka ME! :)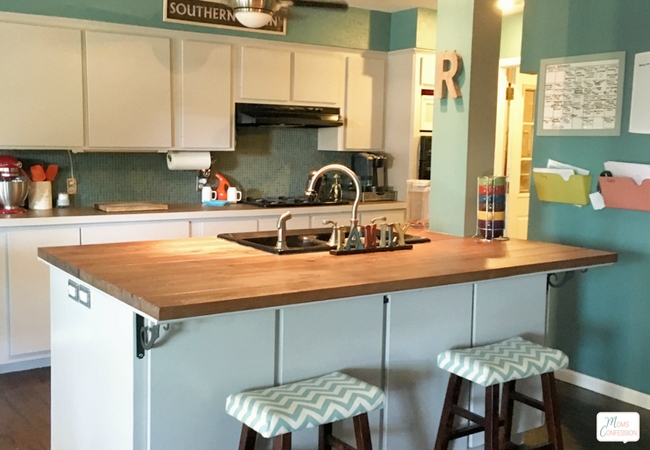 Stay tuned for updates because this could be tons of fun or a complete disaster.  It will probably be more of a disaster than fun, but something has to give and I really hope our boys learn something from this.
Here goes nothing!
Have you ever thought about going on a mom strike?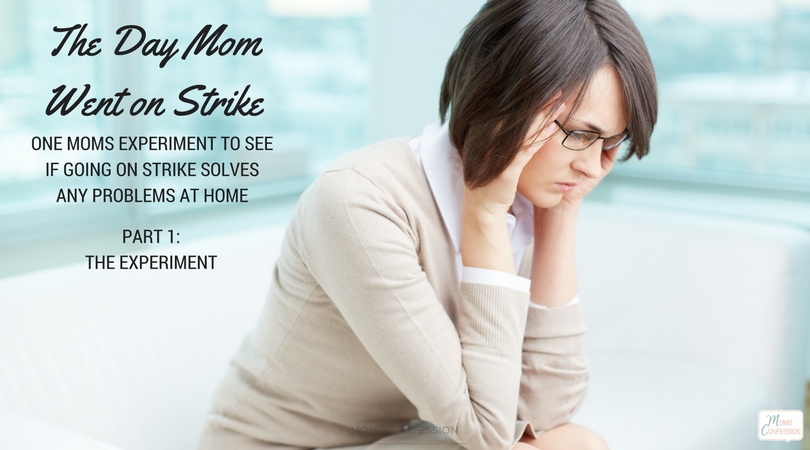 More from the Mom on Strike Series