If you have never gardened, but want to start doing it, you may be overwhelmed by what to do, where to start and even what you will need to do the job and start enjoying a new hobby. Whether you are growing vegetables and other types of produce for fun or to supplement your food supply or just starting a little indoor herb garden,  there are some basics all new gardeners should know. Here are some gardening tips for beginners to help you out!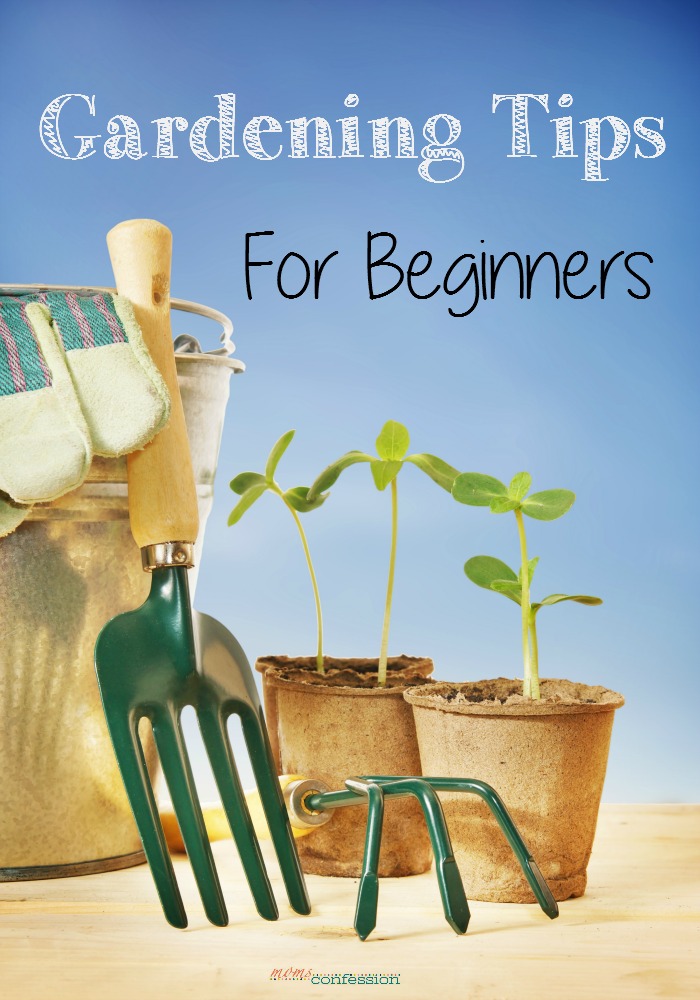 Gardening Tips for Beginners
Borrow tools you don't have already at first. This helps you not have to invest a lot into something while still learning. For many folks, this may be the best way to ease anxiety about starting to take up gardening. You can invest in some low-cost hand tools like shovels, trowels, and rakes but rent or borrow the more expensive power ones or large ones. Even for the small ones, if you prefer, you can usually borrow them as well. A great place to start when it comes to borrowing is to see if there is a local community gardening organization. They often know where you can borrow or they may have a lending library themselves.
Go for hearty plants that do well in your environment. Some easy to grow plants include lettuces, onions, garlic, peas, beans, and tomatoes. These plants can be pretty forgiving and tend to do well in almost any environment. Make sure to check out the length of your growing season in your area as well. You will want to make sure you will be able to harvest before frost destroys your crops.
Make sure where you will be planting has enough sunlight. Most plants need a specific amount of sunlight each day in order to not only grow but thrive well. Look at the minimum amount needed and keep that in mind when you go to plant so you be sure you are meeting your plant's needs. Also, keep in mind that too much sunlight can often be damaging to some plants as well so it is a good idea to read up on what your specific plant's needs are.
Test your soil for how well it holds water. You can do this by completely saturating the ground in an area one day, and then when it appears dry on the surface, usually by the next day, dig some up. If it is still super wet, you may have too much clay and your plants will not have good drainage. If it is really dry, keep in mind that this may mean more watering. One solution is to do raised beds or try container gardening.
When starting to garden, it is a good idea to create seedlings indoors with seeds or buy them already started at a local nursery. This will give you a chance to have a good starting point until you get better at tending to your plants. Many seasoned gardeners still buy starters because of the convenience of not having to start seeds.
These are just a few tips on gardening for beginners. Seasoned gardeners, do you have anything else to add? I would love to hear it in the comments!
More Gardening Tips and Tricks