20 Inexpensive Summer Activities for Kids
Engage your children in a wide range of affordable summer activities that will keep them entertained and create lasting memories all summer long.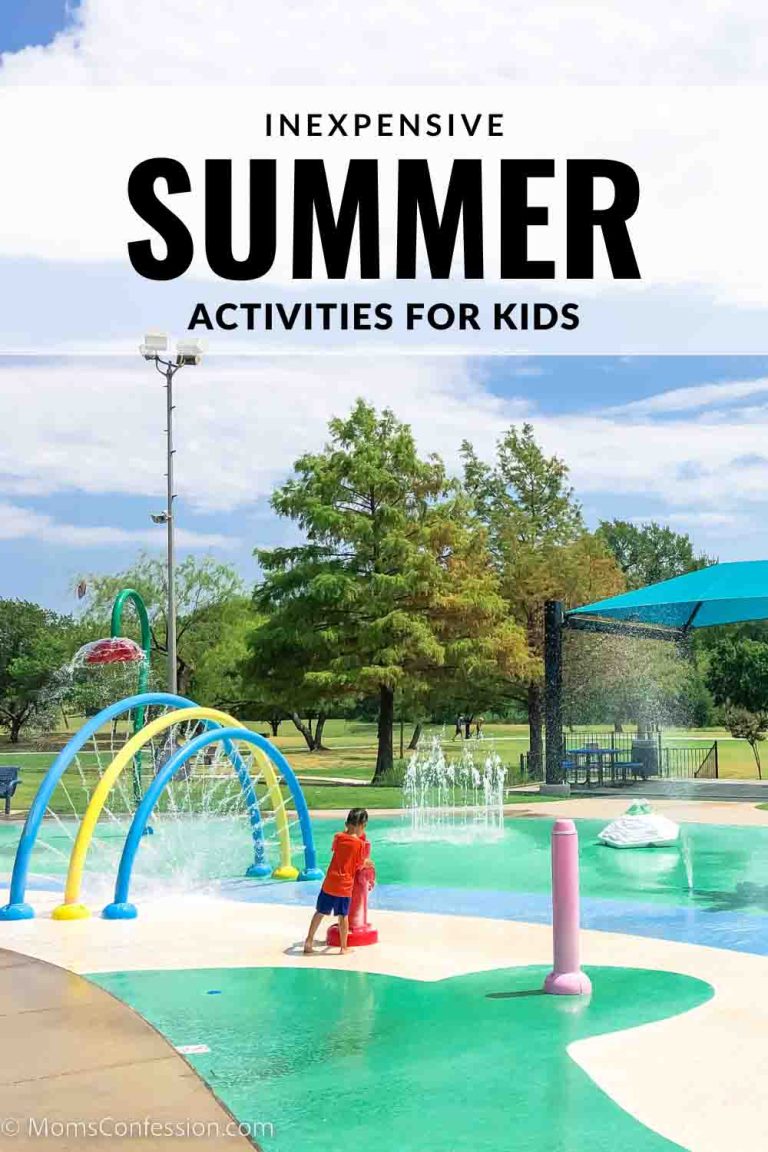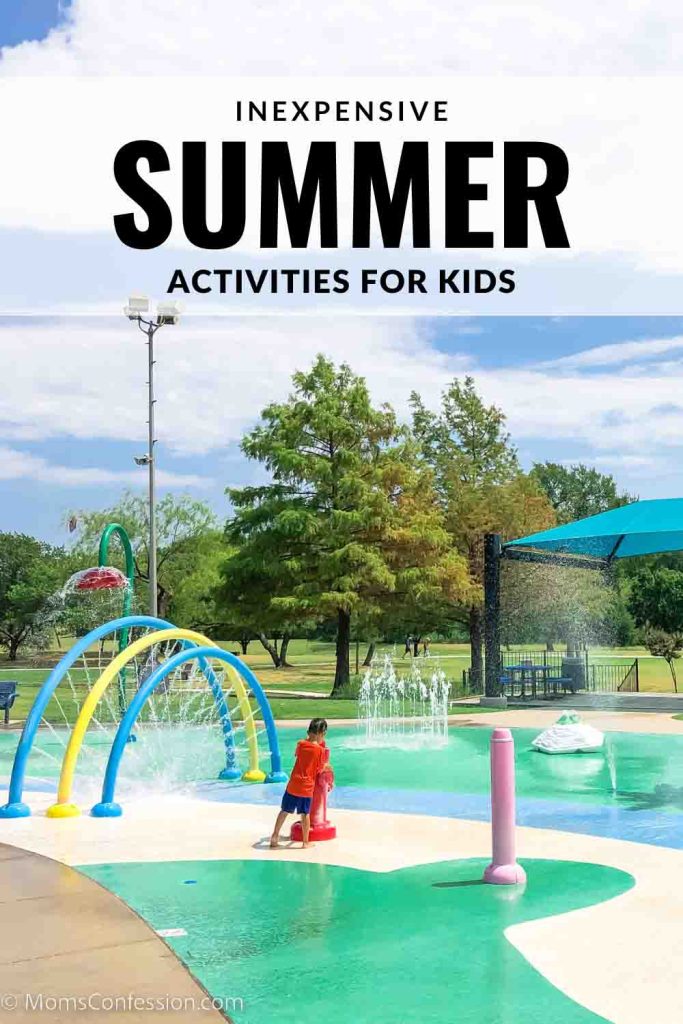 Summertime is a great time for kids to get out and explore their world. There are so many fun and educational activities for them to participate in, both indoors and outdoors. Here are some ideas to get you started.
Why is summer important for kids?
Summer is an important time for kids because it provides them with opportunities to engage in fun activities that allow them to explore their world, learn new things, and build friendships. Whether they are playing outside in the backyard or spending time at the local park, kids can enjoy a wide range of different summertime activities that help them develop physically, intellectually, and socially.
20 Inexpensive Summer Activities for Kids
#1. Play in the hose water.
Playing in the hose water is a great way to cool off on a hot day. You can either set up an outdoor sprinkler or put a squirt gun at one end of your yard and blast each other with it! Just make sure that you're all wearing bathing suits when playing in the hose, otherwise, you'll get wet!
#2. Have a water balloon fight.
Water balloon fights are a lot of fun and they can help to cool you down on hot summer days, too! Make sure that you pick out nice, plump balloons so that they'll hold up to all of the abuse that you throw at each other. You'll definitely want to avoid balloons that pop all too easily.
#3. Play in the sprinklers.
Playing on the sprinkler is no different than playing in the hose water, but it does make for more fun and entertaining experience overall! Just turn on your outdoor sprinkler and let the kids run through it or even use their swimsuits to create a slip-n-slide!
#4. Have a picnic lunch.
What better way to spend a summer day than by having a picnic lunch with your family or friends? Just pack up some sandwiches, drinks, and snacks and head out to your local park for a relaxing meal in the great outdoors.
#5. Go on a nature walk.
A summer day is a perfect time to go on a nature walk in your local park or even in your own backyard! Just get outside and explore all of the wonders that your natural environment has to offer. You never know what types of bugs, plants, or trees you might find along the way!
More Summer Activities and Bucket Lists
#6. Go to a state park.
If you're looking for a fun and educational summer activity, consider taking the kids to a state park. Many state parks offer hiking trails, camping areas, playgrounds, and other outdoor activities that will help kids to learn more about their natural environment. So. get out there and start exploring!
#7. Visit a local park with a splash pad.
If you live in an area with a hot climate, then you'll definitely want to take advantage of the local parks with splash pads! Splash pads are a great way for kids to cool off and have fun, without having to worry about getting too wet.
#8. Set up a lemonade stand.
Lemonade stands are a summertime classic! They're a great way for kids to earn a little extra money and learn about running their own business. Just make sure that you set up your lemonade stand in a safe place, like your front yard or driveway.
#9. Go camping.
Camping is a great way for kids to explore the outdoors and spend some time away from technology. Whether you decide to go car camping or backpacking, there are lots of great summer activities that kids can enjoy while spending the night in nature!
Ways to Save Money On Summer Activities
#10. Sidewalk chalk.
Sidewalk chalk is a great way for kids to express their creativity and have fun at the same time. Just give them each a piece of chalk and let them go to town on your driveway or sidewalk! You can even use different colors of chalk to create some fun designs.
#11. Play in the mud.
Kids love getting dirty, so why not let them play in the mud on a hot summer day? Just set up a small mud pit in your backyard and let them have at it! You can even add some toys to the mud pit, like trucks or dinosaurs, to make it even more fun.
#12. Have a water gun fight.
If you're looking for an exciting way to beat the heat, then consider having a water gun fight with your friends or family! Just load up on some super soakers and get ready for a battle of epic proportions. You might even get a little wet in the process, but that's all part of the fun!
#13. Ride bikes.
Riding bikes is a great way to explore your neighborhood or town and it's also a great workout! Just hop on your bike and start pedaling! You can even take a break and enjoy a picnic lunch along the way.
#14. Play tag.
Tag is a classic summertime game that kids of all ages can enjoy! Just make sure that you have plenty of space to run around, like in a large backyard or a park. And if you're playing with younger kids, be sure to go easy on them!
#15. Have a water balloon fight.
What's more fun than having a water balloon fight on a hot summer day? Just fill up some water balloons, grab some friends or family members, and get ready to get wet! Just make sure that you have plenty of towels on hand to dry off afterward.
How to Make Summer Activities Fun for Everyone
#16. Fly a kite.
Summer is a perfect time to fly a kite! Just head outside with your kids and a large kite, and spend the day enjoying the wind and sunshine. You can even race your kite against other kites to make things more exciting!
#17. Go swimming.
A trip to the local public pool or lake is a great way for kids to cool off on a hot summer day. Just be sure that you pack plenty of sunscreen, snacks, and drinks so that everyone stays hydrated and protected from the sun.
#18. Start a garden.
If your kids are interested in learning more about plants and gardening, then starting a garden is a great summer activity! Just give them each their own small plot of land, some seeds or seedlings, and let them get to work. They'll have fun caring for their plants, and they might even end up with a few veggies to eat!
#19. Go berry picking.
Berries are one of the tastiest treats that you can find in nature, so why not go berry picking with your kids this summer? Just head out to a local farm or berry patch and let the kids fill up a bucket with fresh strawberries, raspberries, or blueberries. You can even turn it into a cooking lesson by having them help you make some delicious berry preserves!
#20. Make homemade ice cream.
Homemade ice cream is one of the tastiest summer treats that you can make! With just a few simple ingredients, you can churn out some delicious ice cream that your kids will love. Just be sure to have plenty of toppings on hand so that everyone can customize their own sundae.
As you can see, there are many fun and educational activities that kids can participate in over the summer months. Get out there and start exploring your world with your little ones! They will thank you for it in the long run.
Be sure to pin this for later!