The weather is starting to heat up and so should your kitchen. Popular dishes during the spring months include such foods as ham, lamb and different vegetables. Here are some spring dinner ideas you can use to plan your meals this spring.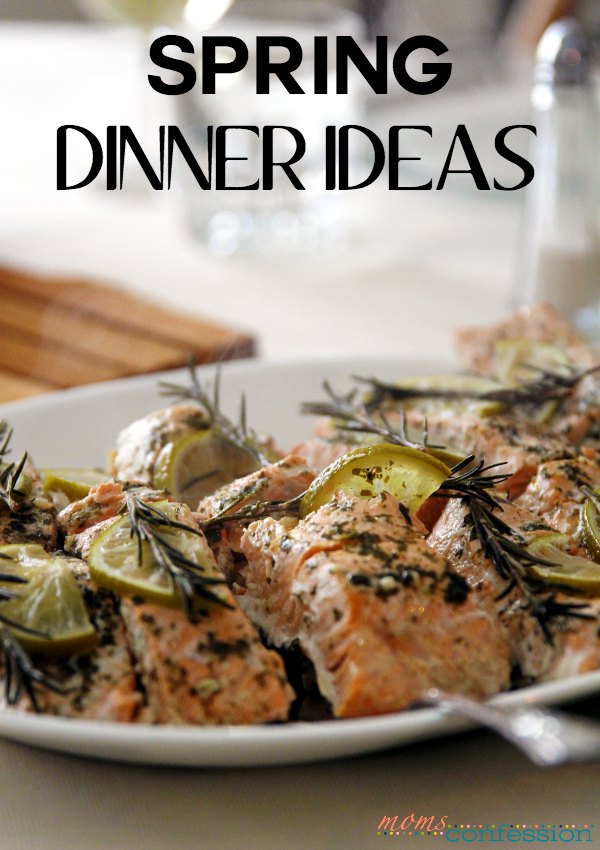 The great thing about spring is that the snow is starting to melt and the weather is getting warmer. Your grill has probably been covered throughout the winter months, but now is the time to uncover the grill and throw those BBQ chicken wings on it. This is a fast and easy dinner the whole family will enjoy.
Honey-Glazed Ham
Ham is a great meat to cook all year round, but during the spring months, you can change things up by adding a little honey. Get out your roaster or slow cooker and throw a ham in it with the necessary ingredients. You can make things more interesting by adding pineapple rings and orange juice for a little tang. This meal has the added benefit of being great for lunch leftovers.
You can even use the leftovers for cooking green pea and ham soup.
Lamb pot roast is another dish that's perfect for a spring dinner. There are many ways you can cook this dish, but a roasting pan is the easiest method to use. This also allows you to add vegetables to the roaster that can be served as the side dish. Throw in such vegetables as potatoes, carrots and even parsnips and you have yourself a full meal.
Smoked Salmon
This is a great dish for any fish lover. Not only does smoked salmon has a very unique taste, it also has omega-3 fatty acids that are good for your health. You can pick up your smoked salmon at the store or you can use fresh-caught salmon. There are a variety of side dishes that complement smoked salmon, so choose a side that fits your tastes.
Sweet and Sour Pork
Sweet and sour pork will be the perfect dish to serve for your spring dinner. You can prepare this dish ahead of time and put it in the slow cooker in the morning. This allows the sweet and sour pork to simmer on low all day, leaving you with a juicy and flavorful finished product. Serve this delicious dish over a bed of rice and your meal is complete.
Looking for more Spring Meal Ideas?