Spring is in the air and so is the scent of some delicious foods. These different spring breakfast ideas are sure to dazzle your taste buds during this fresh new season. Personalize these ideas to match your food tastes so that everyone in the family will enjoy breakfast time.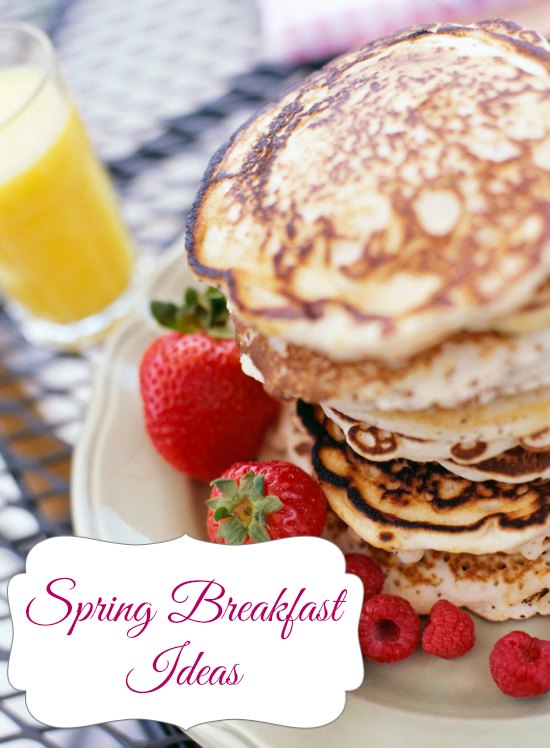 Spring brings new life to nature and now it can bring new life to your taste buds. This cinnamon raisin bread is sure to make your mouth water while providing you with the nutrients you need to get through the day. You can experiment with this meal and add other ingredients or make cinnamon raisin muffins instead.
Buttermilk pancakes are perfect for spring. To create this delicious meal, you simply make your pancakes as you normally would, but substitute the milk or water with buttermilk. You can add any additional ingredients and serve the finished product topped with whipped cream and fresh fruit. Drizzle syrup over the top or flavor it with fruit preserves.
Greek Yogurt Fruit Parfait
The best thing about eating a parfait for breakfast is you get to personalize it to fit your tastes. You can usually by low-fat greek yogurt in larger containers and in a variety of flavors. Plain or vanilla yogurt is usually best, but feel free to experiment with different flavor combinations. Your parfait should include some type of fresh fruit. You can also add some granola or other type of grain to give your parfait a little extra crunch. Try crushing up your favorite cereal on top for a truly delectable meal.
Eggs and Hash Browns
This is a classic meal year round, but it definitely fits in with our spring menu. Cook your eggs however you prefer and fry up your hash browns. Experiment with different ingredients and see if you can come up with your own personal hash brown recipe. If you'd like, you can serve this breakfast meal with an additional side of bacon or sausage.
Tart Cream Cheese Muffins
Another great spring breakfast idea includes tart cream cheese muffins. This breakfast food has the perfect combination of flavor and texture, making it practically melt on your tongue. Generally, you make this food like you would any muffin, but you use the added ingredients of cream cheese, buttermilk and raspberries. You can even add chopped walnuts if you'd like.
Looking for more Spring Meal Ideas?