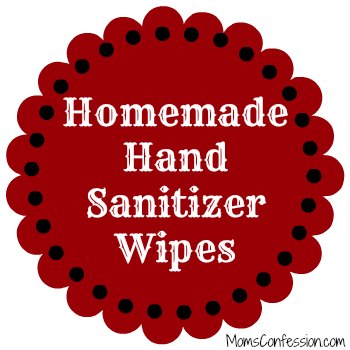 Homemade Hand Sanitizer Wipes
Keep the germs at bay this cold and flu season with these easy to make hand sanitizer wipes.  These are great to keep in the car while your traveling from errand to errand or taking kids to after school activities.
Ingredients:
1 roll of paper towels (best to use name brand)
1/2 cup of water
1 cup of rubbing alcohol
1/4 cup of aloe vera
How to make your own Hand Sanitizer Wipes:
Cut roll of paper towels in half
Place into a storage container
Remove cardboard center of paper towels
Pour mixture over the top
After pouring mixture, allow time for mixture to soak into paper towels
How do you keep the colds at bay during the winter season?