Make The Trim Healthy Mama Diet Work for You
When I first started Trim Healthy Mama Diet, I noticed that a lot of moms were freaking out about all of the "rules." I will tell you one thing; I'm not a rule follower, and it actually frustrates me to have a bunch of rules. So, I decided to simplify things and make the Trim Healthy Mama Diet work for me. I think the principles are awesome. I have weight to loose, but not a ton, so I may not be as hardcore as some people. If you want the best results, you need to follow THM 100%.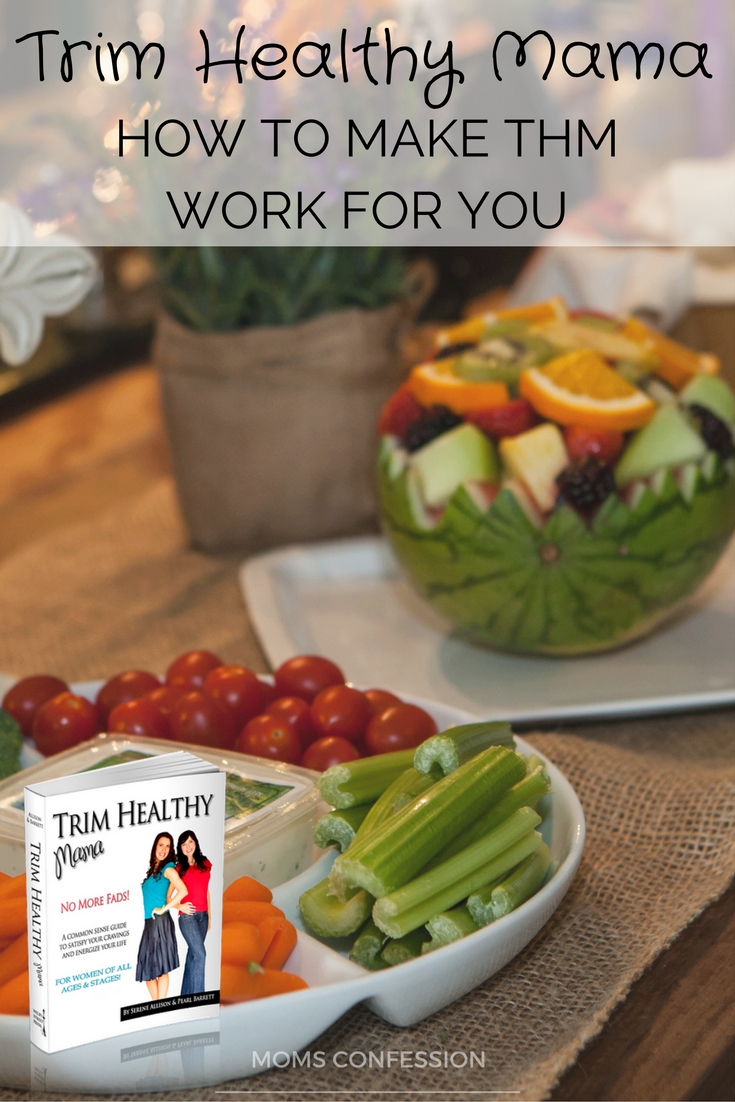 How to Make The Trim Healthy Mama Diet Work for You
Before you begin the Trim Healthy Mama Diet, you'll probably want to learn a bit more about it.  While I have some tips in my starter post about the Trim Healthy Mama Basics as well as my post on the Trim Healthy Mama Do's & Dont's, you'll also be interested in grabbing some basic information and products to help you along.  The books and products listed below are often very helpful to new THM followers.


It's Budget Friendly
I made the Trim Healthy Mama Diet work for me because it is budget friendly. There are a lot of specialty products, but I do not have to spend money on those items unless I want. It costs nothing to separate my carbs from my fats, absolutely nothing. I noticed that pre-THM, I would shove anything into my mouth not even caring what it is I was eating. Not anymore! If you're on a budget and want THM to work for you, buy the budget friendly items. Serene and Pearl even have a blurb in their book about Budget Mamas; they talk about which items are the most budget friendly on the plan.
We understand all about budgets being tight.  So, if you are still worried about this being something that is going to push your budget a bit too far, check out our tips for staying in a budget on your groceries.  Here are some of our more popular tips for grocery shopping on a budget.
Don't Be Afraid
I also see a lot of moms who won't start the Trim Healthy Mama Diet because they are afraid of failure. On this plan, I have failed dozens of times but succeeded hundreds of times. Nothing you do in this life will ever be perfect. You can make THM work for you by not being afraid. I absolutely love the mentality of this plan because if you get off plan, you start over in 3 hours. I do not allow guilt to eat me alive on this plan. If you've noticed, guilt has a way of eating at us and making us feel bad, which is why we continue to make bad eating choices over and over again. Don't be afraid on this plan, because if you fail, success is waiting just 3 hours down the road.
If you need some motivation, add a cute Just Keep Swimming Sign in your home to motivate you to keep moving forward even when you fail!
Do What You Can
There are some women who can't even afford the book, but they're still doing what they can. There are tons of resources online for the mama who cannot afford to buy the book or cookbook right now. There are tons of recipes on Pinterest. I have yet to see a recipe that can't be turned into a Trim Healthy Mama recipe! Doing what you can to help you get healthier now and not have any regrets later
You can make the Trim Healthy Mama Diet work for you by getting excited about a healthy lifestyle. I realized that no one had ever taught me how to eat healthily. I needed a guidebook, and that's what THM has done for me. It's given me a new foundation for eating success, which is something I didn't have before.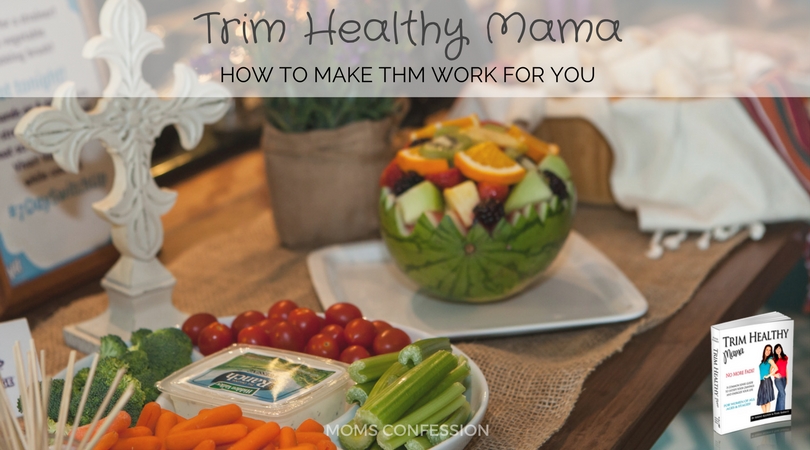 More Healthy Lifestyle Tips: