Our top gardening tips and hacks will help you keep those pesky insects and crawling bugs out of your garden this summer!  While some of those critters are a welcome addition to your garden, there are many that cause more harm than good.  These great gardening tips are going to keep your plants safe from harm all summer!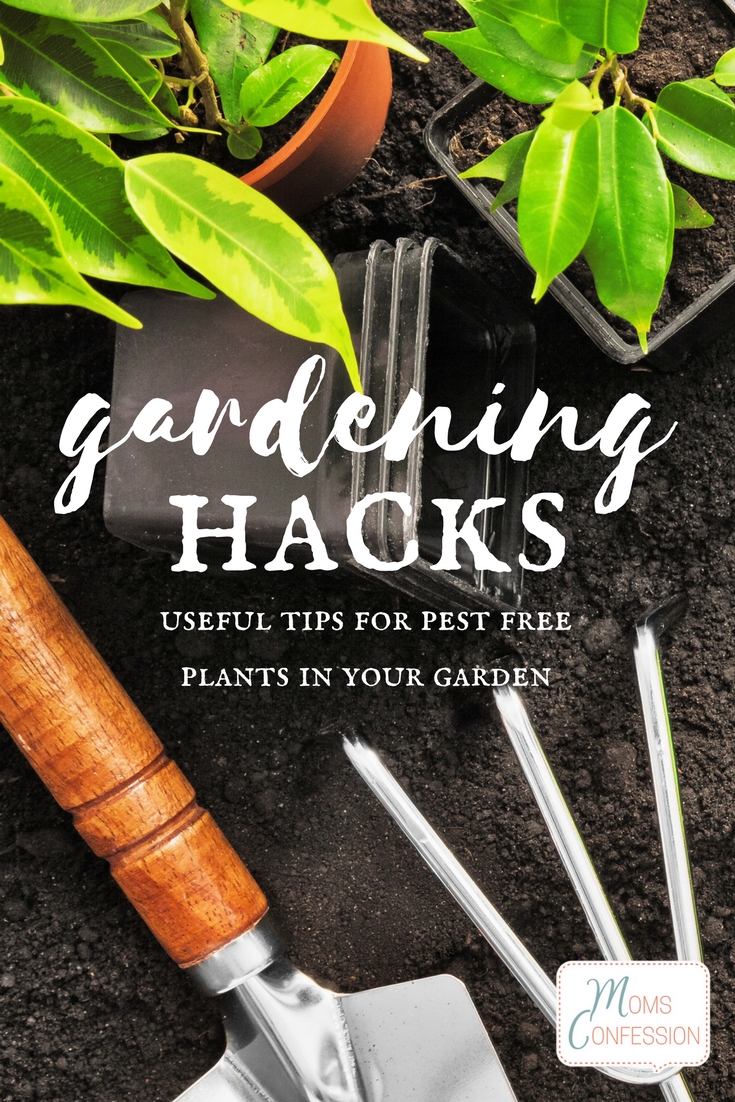 While there are few things as satisfying as growing and harvesting your own produce there are few things as aggravating as having your plants plagued by pests. Little creepy crawlers that want to undo all your hard work must be stopped STAT. However, I don't want chemicals that are harmful to my kids and pets to be the first thing I reach for so I go natural whenever possible. Here are 7 of my favorite Garden Hacks for Pest Free Plants.
Gardening Tips &  Hacks for Pest Free Plants
Crushed eggshells- Every time you have eggs give the shells a quick rinse, dry them for a couple days, and crush shells up- a coffee grinder is perfect for this task . Grab your eggshells and sprinkle them on and around plants to give your soil a healthy calcium boost as well as deter pests like slugs and beetles.
Soap Stockings- Are deer nibbling up your sweet tender green plants before they get anywhere near harvest ready? Cut soap bars into quarters ( Irish Spring is a good choice) and hang in the toe of stockings on each corner of your garden ( you made need more if your garden is very large).  Also, consider sprinkling some small bits throughout your garden, and replenish the small bits as needed. Deer do not care for the smell of soap and should avoid the area.
Natural Mosquito Repellant- Protect yourself naturally from mosquitos when you work in your garden in the evening by planting things like peppermint, lemongrass, and citronella grass throughout your garden and yard.  I think this is one of my favorite gardening tips just because I love the smell of these plants growing.
Beer Garden– If garden slugs are what's "bugging" your plants simply set out several shallow dishes of any kind of beer. They are attracted to the beer where they drown and miss the party on your plants.
Stick it to them– Eggs and little bugs that is!  If you have tons of eggs and little creepers like aphids you can remove them quickly and easily by wrapping duct tape around your hand, sticky side out. Tap or brush gently on the stem and leaves (don't forget the underside) of your plants to remove large quantities of pests, then just toss the tape in the trash.
Natural Pesticide- Instead of spending a lot of money on chemical laden store bought pesticides make your own for free. Keep onion and garlic scraps from dinner and toss them in a spray bottle of water with 1 teaspoon dish soap.  Allow this to sit for at least a week. Spray plants as needed to deter pests, especially after a rain.
Too hot to handle-Maybe squirrels and birds are what's plaguing your garden containers and need to move on to find other buffets to feed in. You can stop this by sprinkling to the top of your soil in your container plants with red pepper flakes. I have found that often as soon as I put a new delicate plant in the pot or container it is uprooted quickly by the squirrels, red pepper keeps them out!
These gardening tips and hacks are just what you need to make sure your garden thrives this year!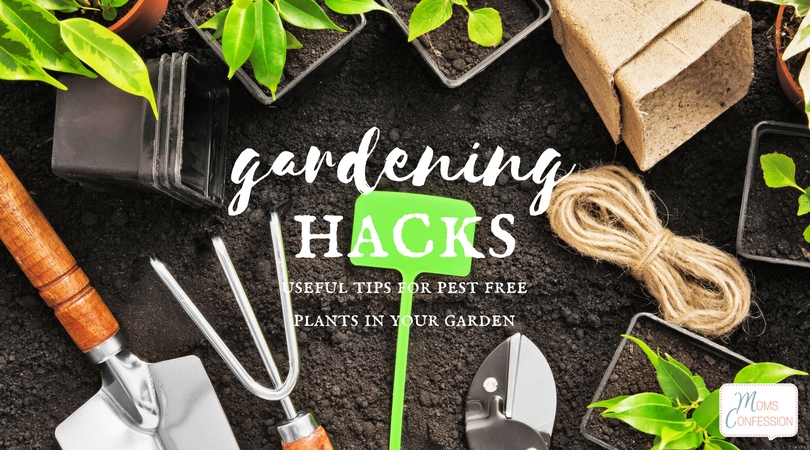 More Gardening Tips: