Top Non-Candy Halloween Treat Ideas
Whether you are looking to fill the bags of the little goblins knocking at your door, send something in for your child's class that the school will approve of our fill goody bags and pinatas with non-candy items, I got you covered with this list of non-candy Halloween treat ideas!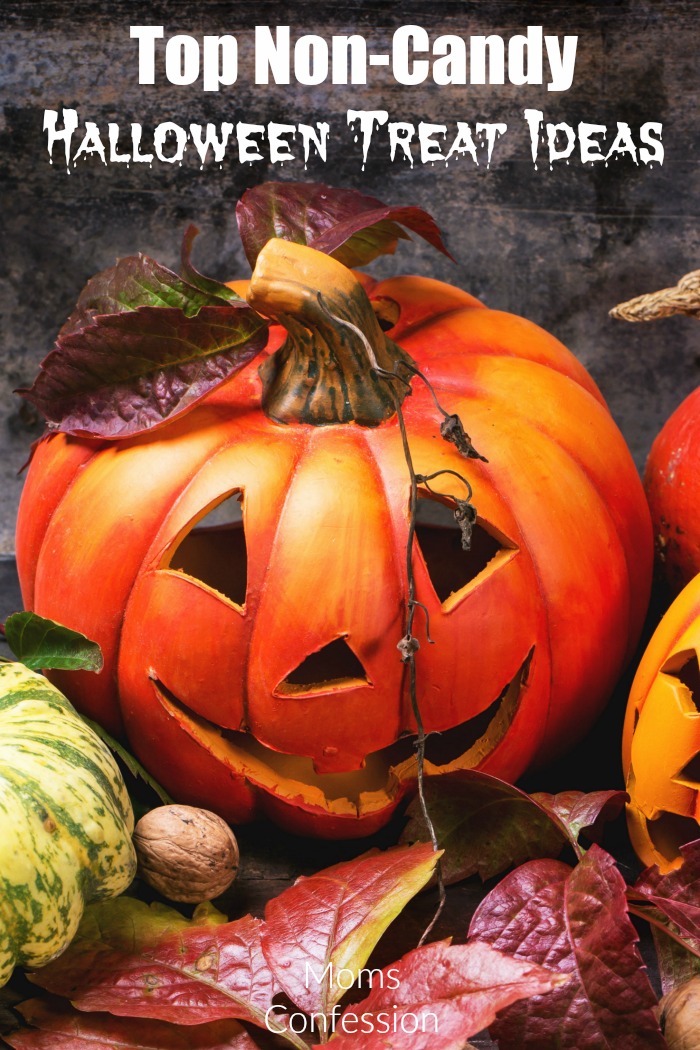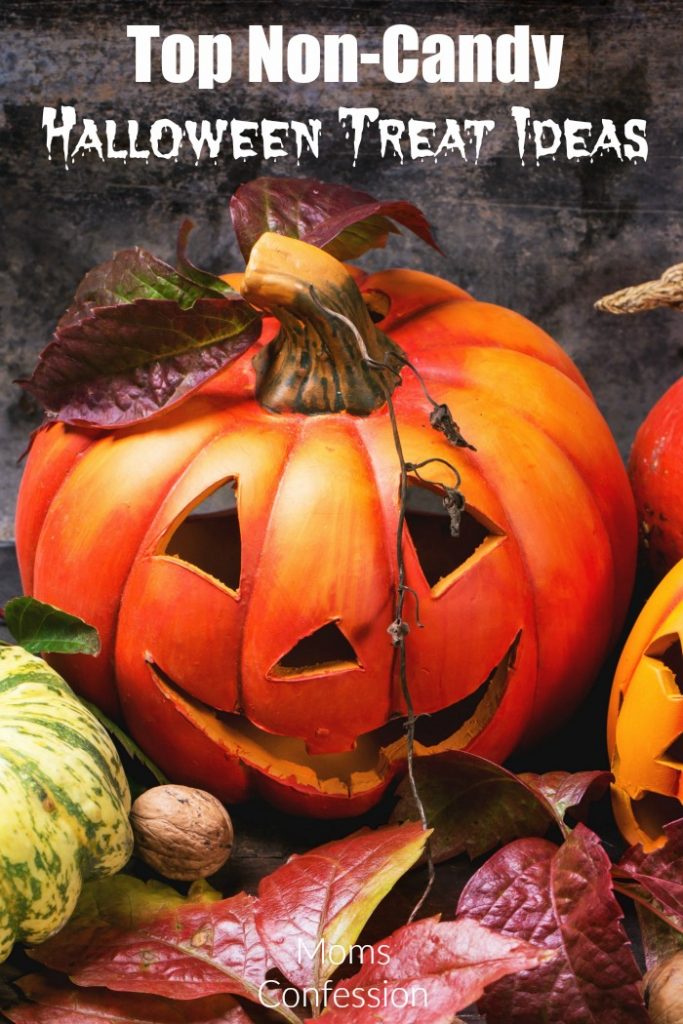 Top Non-Candy Halloween Treat Ideas
While I love candy as much as anyone, I am always looking for better safe ideas to hand out for holidays.  These non-candy Halloween treat ideas are ideal for kids who can't have candy, have allergies, or health concerns.  They are fun and useful, and most kids will enjoy getting these just as much as they would candy.
Pencils- A big pack of fun Fall or Halloween themed pencils can be picked up pretty inexpensively, and kids love them.
Erasers– Just like pencils, erasers can be found in large packs for very little. Check Dollar Tree, Dollar Spot at Target, and the Halloween section at Walmart.
Bracelets- You can get multi-packs of bangles, jelly, glow in the dark, or snap bracelets in the seasonal sections as well as in the goody bag/ pinata filler area.
Stickers– A whole sheet, a couple of seasonal ones cut off in a goody bag will be welcomed.
Temporary tattoos- Hey even grownups enjoy a glittery pirate tattoo on the back of their hand now and then right?
Playdough– If you have a small group the large $.88 cans at Walmart won't break the bank, but if you need greater quantities, you can find bulk bags with mini canisters in the Halloween candy and treats section at just about every store.
Silly straws– Always a hit with the milk and cookie crowd, grab a big pack and treat them to a fun sip!
Crayons- Small packs of crayons are perfect for tucking in your purse for waiting at restaurants – other moms will love you for this one!
Bouncy balls– You know the .$25 vending machine type that bounces really high? Yes those, grab a bag for a non-candy Halloween treat!
Balloons-  Grab a big bag of brightly colored or patterned balloons and toss one or two in the old trick or treat bag!
Seeds- Seeds can be had at Dollar Tree 4/$1 so it is pretty economical and starting seeds indoors in cups is just fun and will last much longer than a piece of bubble gum.
Bubbles- Stop by the wedding section at Dollar Tree and pick up a dozen for a buck, draw a spooky ghost face on the white bottle and you have hit a Halloween home run.
Glow sticks- Year round you can find a pack of 10 for about $1 and for some reason even big kids love glow sticks! So for $10 you can make 100 kids happy or 50 kids really happy
Moustache–Silly stick on mustaches of all shapes and sizes will be a hit long after the jack o lanterns have wilted. Bonus points if you get them on straws.
Toothbrush-While not as exciting as some choices kids for some reason do love a new toothbrush, and they are just practical after all the treats of the season!
Trading Cards- Buy a couple dozen popular trading card packs and pass out one per child- Pokemon and Shopkins are pretty popular choices right now!
Want to go with food but stick to the no candy rule? Grab an individually wrapped package of one of these…
Raisins- Tiny packs are always available, but at Halloween, you can pick up giant bulk bags of the mini boxes.
Granola bar- Nomnom, energy for kids or the moms who raid their bags late at night for something tasty. But be sure to have an alternative on hand for those with wheat or nut allergies!
Juice box- Shop deals, use your coupons and stock up. Hot, cranky kids will declare you the coolest house on the block if you drop a to go box or pouch of fruit pain their treat pail.
This list of great non-candy Halloween treat ideas is a fun place to begin that can give your friends and neighbors great gifts on Halloween without all the frustration of candy they can't eat.
More Halloween Ideas: