Simple and Easy Healthy Chicken Dinner Recipes in 30 Minutes or Less
Hey y'all!! Since school started a few weeks ago, coming up with new dinner ideas is always on my mind especially since the boys come in from school and it's the first question they ask. These simple chicken dinners are great for the crazy back to school season as well as the fall.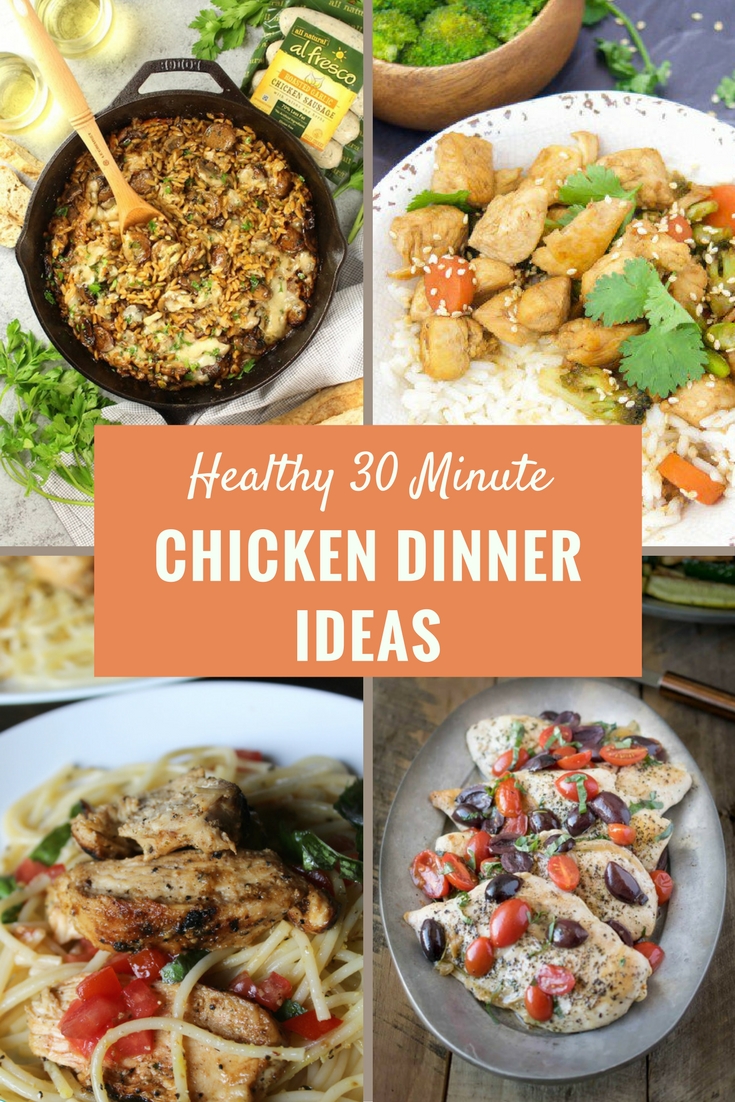 Check out this weeks simple and easy healthy chicken dinner recipes in 30 minutes or less from my awesome blogging friends! Enjoy!
Simple and Easy Healthy Chicken Dinner Recipes in 30 Minutes or Less
Healthy Chicken Casserole and Rice Dishes
Easy Chicken Salad Recipes
Simple Comfort Chicken Dinner Ideas
Healthy Chicken Dinners
Healthy Grilled Chicken Recipes
Easy Carribean Inspired Chicken Dinner Ideas
Simple Chicken One Pot and Crock Pot Dinners
Easy Chicken Dinner Ideas with Pasta