New Years Activities for Families
The New Year is right around the corner and since the boys are off school, we make this a time to spend together as a family. I love finding new things to do with them every year. I know it can be hard to think of New Years activities for the whole family, but I have some great ideas up my sleeve. Check out my tips for finding something great to do as a family this year.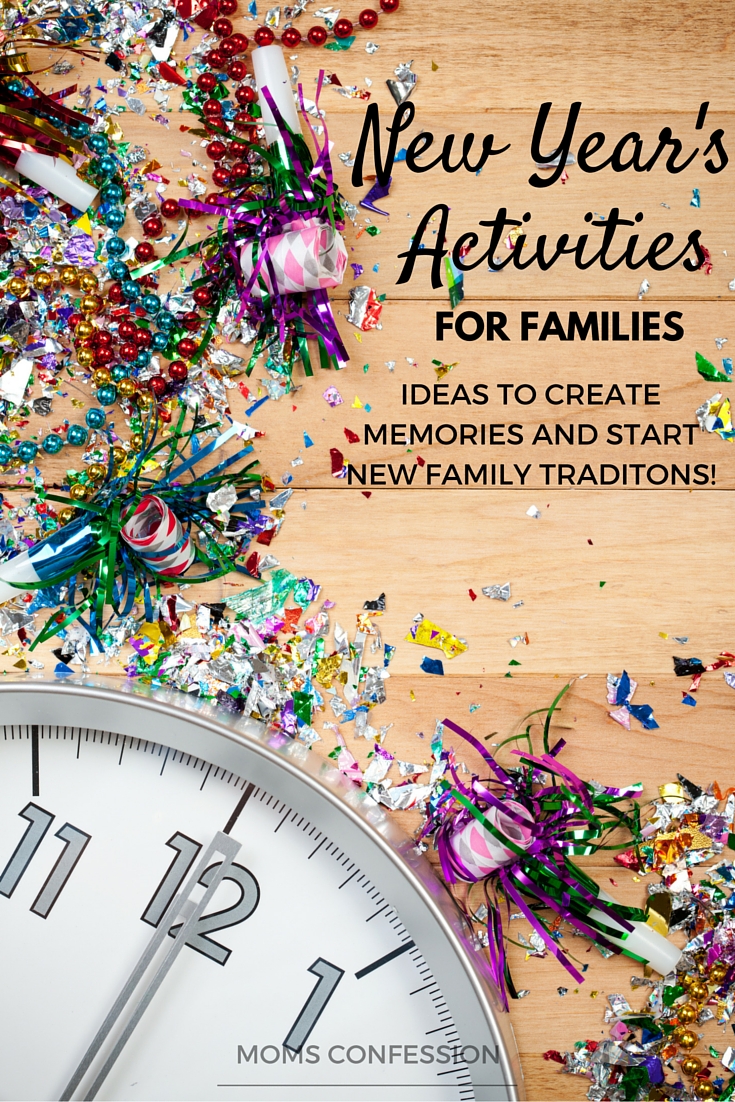 Movie Day
We usually either want to be lazy or active on New Year's. In the past, we have done a movie day, where we all stay in our jammies and watch movies all day long. This is always a ton of fun and we get our favorite snacks together and just have a grand old time.
Go Out to Dinner
Sometimes we round up the kids and take them out for dinner on New Year's. Everything is slow in our town on this day, so it's a nice pressure-free way to get out of the house. Afterward, we'll sometimes swing by the park, if the weather is nice, and play some family football. Can't beat a game of family football on New Year's.
Watch the Big Game
If you know anything about us, we're a huge football family. If there's a game on that we love, you know we can be caught watching it. Sometimes we'll invite the kids' friends over and just make it a fun day for everyone. When you love football, you can never get too much of it. GO U of H!!! :)
Head to Main Event Entertainment
If you have never been to a Main Event, you'll need to make this your stop on New Year's Day. It's a ton of fun for families and we love it. You know why we love the Main Event? You can do awesome things like bowling, laser tag, billiards, gravity ropes and more. The best part…it's only $17.95 per person with their Winter FunPass promotion. My boys, husband, and I all love this sort of thing! It's so much fun!


See details below to win a $25 gift certificate for Main Event Entertainment!
Join Main Event on New Year's Eve or New Year's Day and receive a 2-hour video game card, as much bowling, billiards, laser tag and more as available AND free party favors! Here are all of the extra details for pricing—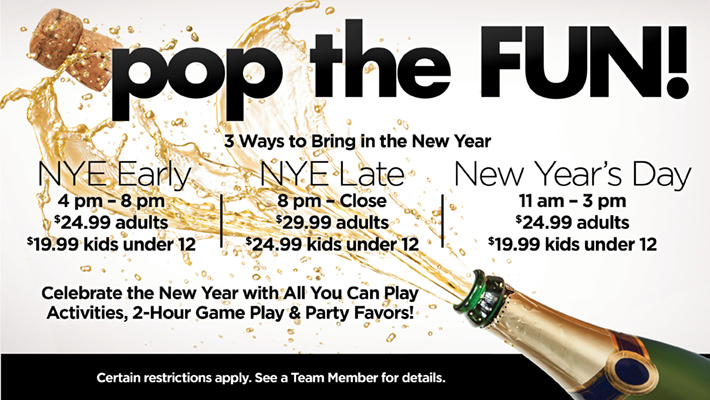 Go ahead and check the Main Event website and see what they have to offer. I know your family won't be disappointed with having a TON OF FUN on New Year's Eve or New Year's Day!
This post is sponsored by Main Event Entertainment. All opinions are 100% my own.