All Purpose Cleaning Wipes {Cleaning Recipe}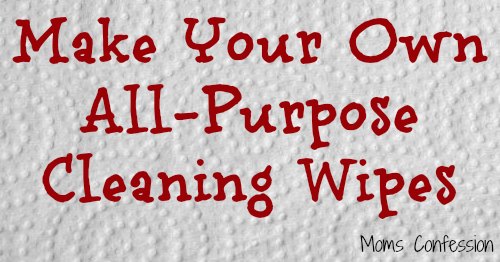 All Purpose Cleaning Wipes {Cleaning Recipe}
I love cleaning wipes, but the high price tag in the stores always make me want to run for cover.  This recipe for homemade all purpose cleaning wipes is super easy to make and costs pennies on the dollar since we usually have these products in the house!  Enjoy!
Ingredients:
1 roll of paper towels (best to use name brand)
2 1/2 cups of water
1/4 cup of bleach
How to make your own All Purpose Cleaning Wipes:
Cut roll of paper towels in half
Place into a storage container and pour mixture over the top
Remove cardboard center of paper towels and pull from the center to use.
Share your favorite all purpose cleaner in the comments.