7 Best Ways to Winterize Your Home This Weekend
Looking for more ways to get your home ready for the cold winter? Check out these 7 easy ways to winterize your home before the next cold blast.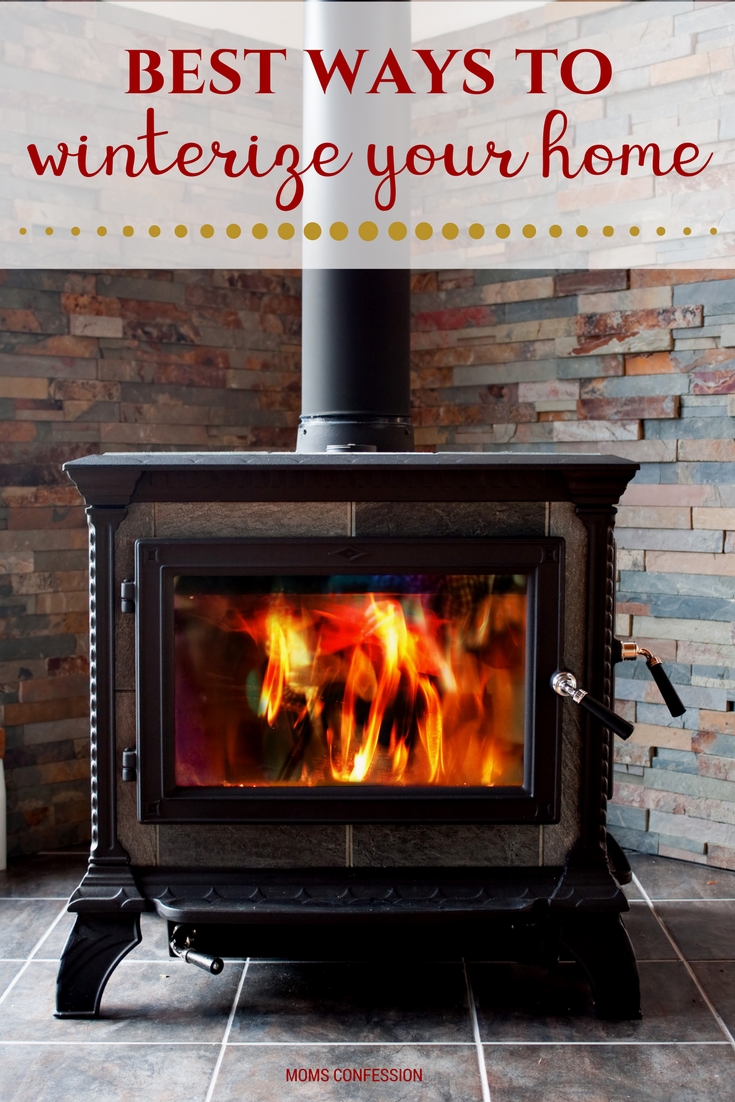 With the winter season getting ready to begin, now is the time that we all need to start thinking about winterizing our homes. When we winterize our home, we make the appliances in it run more efficiently. It can also help us avoid costly damage and future repairs. We don't have to be a professional contractor to do this, we just need to know what simple steps to take. Take a look below at 7 ways to winterize your home so you can be prepared for whatever weather hits.
7 Best Ways to Winterize Your Home
Get a furnace inspection
You will most likely be running your furnace quite a bit over the next few months, so make sure it is in good working condition. While a professional should do this, it is typically not pricey. Make a note of any issues you have noticed that you wish to share with the inspector.
Reverse your ceiling fans
Flip the reverse switch on your fans so that they start pushing warm air back down. Warm air naturally rises, so by switching your fans, you can get more of that warm air where you air and thus lessen the need for the furnace to run so much.
Drain air conditioner pipes
Now that your air conditioner is not being used, make sure the pipes are all drained so there is no chance of water freezing and causing damage. You can also take this time to have it inspected or just to give it a good cleaning.
Replace your furnace filter
Your furnace will run more efficiently if it has a clean filter. Buy a new, inexpensive furnace filter and switch it out with the old for top-notch performance.
Wrap up pipes
You can buy pipe foam insulation at your local DIY store. It has a simple slit it in that allows you to slide it right over pipes so they stay warm and insulated. This will keep pipes from freezing and bursting should the temperatures really drop low.
Check your smoke and fire detectors
Winter is a prime time for house fires, so be sure your smoke and fire detectors work. Check your batteries and replace any at this time as well as any systems that may not be working. You may also want to check your carbon monoxide alarm at this time as well.
Have your fireplace inspected
If you want to use your fireplace, be sure you have it cleaned and inspected. By doing so, you reduce the risk of fire and hazard. A professional will have to do this but the cost is a drop in the bucket compared to if you had a house fire.
As you can see, getting your home ready for old man winter doesn't have to be difficult or expensive. Give these simple tips a try and see how you can enjoy a safer and more cost-effective winter this year. You won't be sorry, and neither will your budget!
How do you winterize your home? Share in the comments!
More Tips For Your House