If moms could have one thing during the day, it would probably be more time. I mean, who doesn't need more time? Time is precious, and often we spend it on everyone else but ourselves. To save your sanity and save more time, check out these time management tips.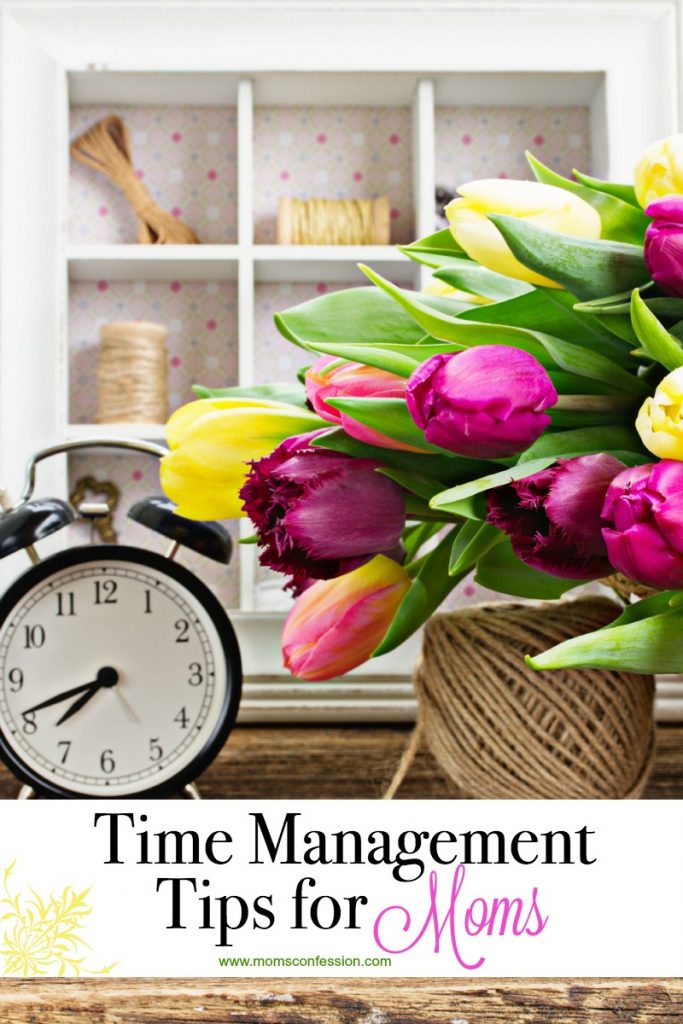 Time Mangement Tips For Moms
Whether you are working to keep up with work at home job, or you are tackling the summer months with your kids underfoot all the time, time management tips like these are a must. It is so hard to stay organized when kids have you always running.  No matter what your needs, these great tips are just what you need as a busy mom to get things under control.
Use a Command Center
There are tons of great ideas out there for a command center.  Even a central location in your home for family calendars, mail, and a to-do list is a great way to begin.  A command center gives you one single location to place items, so you don't lose track.  It can make a huge difference in your time management, and can easily revamp your motivation to stay on task and keep your daily life organized.  These command centers are ideal for keeping the schedule organized and paying bills. I love having one spot in my house to go to make sure I have everything organized.
Use a great dry erase calendar or chalkboard calendar to help keep up with rotating schedules for sports, playdates, meetings, and even vacation dates and locations.
Homework Station
Part of my job as "mom" is to make sure my kids stay organized. One of my biggest time management tips is to create a homework station for my kids. This is a place where we can all go to make sure the homework is done and organized. There's no last minute searching for homework when you have an organized homework station. It's a true time saver!
If you are looking for things to do during break times, a homework station is still an excellent choice to have on hand for craft projects, and summer reading ideas.  I utilize our homework stations year round to keep the kid's minds on track no matter what they are doing during school or outside of school.
Erin Condren Life Planner
Okay, I know many of you have an Erin Condren Planner, and if you don't, it's totally worth getting. I can keep my life extra organized, and the Erin Condren Planner is a time saver. I have all of the schedules for my kids to keep track of, plus mine, and whatever is going on with my husband. It is totally worth investing in a great life planner.
If you choose the Erin Condren Planner, you can also buy fun accessories and labels to customize it with!  Adding your favorite colors and easy to recognize labels helps you stay on track even easier.
I think it's worth it to be extra organized to save time. I'd rather spend more time with my family and less time on the phone trying to figure out what appointment I've missed. I hope you enjoy these time management tips and please feel free to share your best tips with me!
More Busy Mom Tips:
Laundry Hacks For Busy Moms