How To Prioritize Your Life With Little Ones
I don't know if you've had a baby recently or if you have little ones at home, but it can be hard to know how to prioritize everything going on in this thing we call life. Dinner needs to get started, and you have a little one crying while work is also screaming your name. We are sharing some tried and true tips for how to prioritize your life with little ones under foot.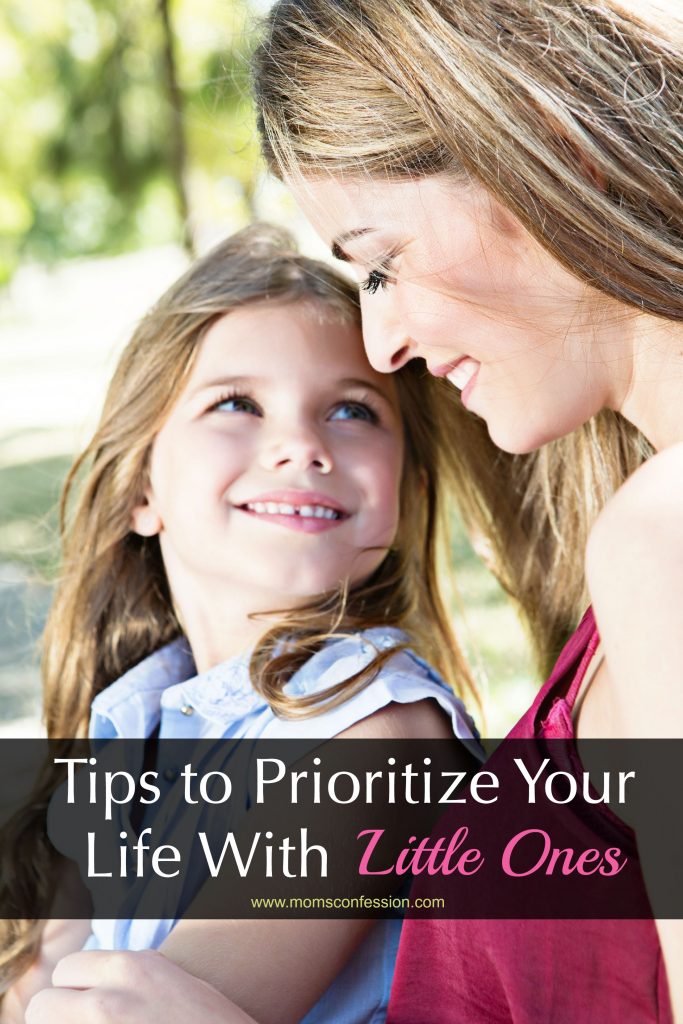 How To Prioritize Your Life With Little Ones
This post contains affiliate links.
I struggled when my kids were little to know how to prioritize everyday life and work with them underfoot.  Since many of my friends are struggling right now, I am happy to share some of the tips that helped me the most when my own kids were younger.
Make a list for your sanity – It doesn't make you weird that you have a hard time prioritizing, it can be tough to know what to do first. I always make a list, so it's easier on myself.  You can keep a dry erase calendar in your kitchen, or grab a simple notepad or journal to keep on hand.  Making a to-do list or chore list is a must when you have kids vying for your attention.
Humans always come first – It took me a few years, but I started to realize that unless it's breathing it can wait. Things can always get done and will always be there, but kids and family won't be. Always choose humans over anything else.  Sometimes it is hard when bills have to be paid, or even when you haven't had a quiet moment all week, but at the end of the day, your kids are the priority.
Keep life as simple as possible – I realized that if I stopped making life so complicated I would not have to make so many prioritizing decisions. When it comes down to it, keep life simple so you can keep your priorities simple. Say no to things that don't fit into your schedule.  That includes taking on more work when you aren't finished with current projects or things like a weekly lunch with friends.  Simplicity is the best tip for how to prioritize things in life.
Go with the flow – I wholeheartedly think that a lot of frustration comes from moms trying to do too many things at once. Going with the flow is the only way to make things work. You can't please everyone, and you can't control how things will always turn out. Going with the flow makes prioritizing with a little one at home super easy.
Learn from your mistakes – No mom or dad is perfect, and one way to learn how to prioritize when you have a little one is learning from your mistakes. There's no other way around it. In this situation, it's hard to learn from others because they aren't in your shoes. Learning from your mistakes can help you do better next time.
Anyone can learn how to prioritize their life with kids underfoot, or even things like working from home, or trying to get healthier.  It's all about choices and understanding what works for you and your family.  These tips are a great place to begin.
More Tips For Moms:
Laundry Hacks For Busy Moms