Meal Planning Tips for Fall
Fall is here! I think one of the best parts of fall are all of the different dinners and desserts that await all of us. If you want to fit in all of those delicious recipes, make sure you check out these meal planning tips for fall.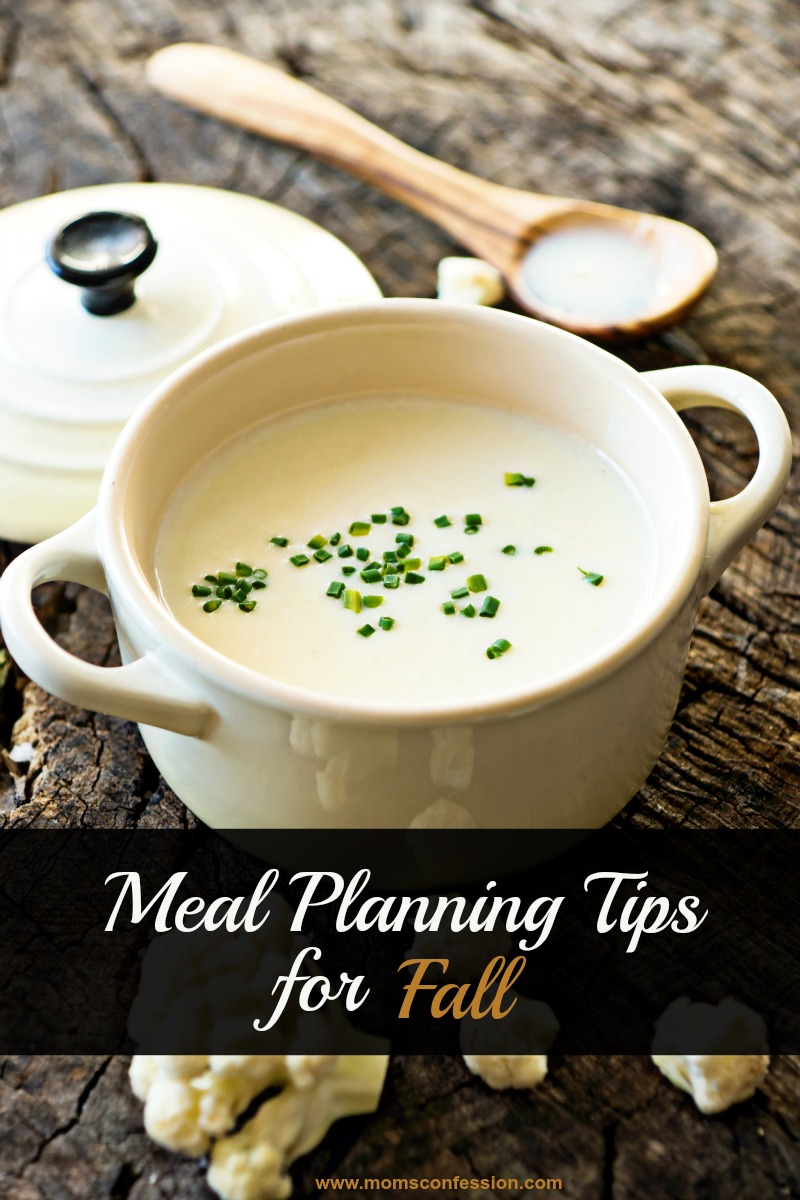 Meal Planning Tips For Fall
Fall means busier schedules and kids running back and forth to practices.  That also means I am busier and so meal planning is an absolute must.  These tips for fall meal planning are a great place to begin. Follow our tips and don't forget to check out our favorite Pinterest boards for the best recipes!
Make a List
I don't think you can do any type of meal planning without making a list. You need to have an idea of what recipes you want to make and what ingredients you'll need to complete the meal.  I love using these easy meal planning dry erase boards that have simple stickers and additions to help you make lists and plan your meal easily.
Start a Pinterest Board
What I do to get ideas for meal planning for fall is start a Pinterest board. I put all of the best fall meals on my board. I know it's not 100% organized, but it's an ideal way to put all of my meals into one spot.  It also makes it simpler when you are tired of the same old things. You can pull up a board, take a look, and see ideas you had at random.
Tentative Calendar
Now that I have an idea of what types of meals I'd like to have for fall, I make a tentative calendar for all of the meals I plan on making. This is usually a calendar stretched over September, October, and November.  I plan for 5 meals each week, but know that some of those will get pushed aside or will make double batches and be eaten two nights in a row.
Requests from Family
Since my family loves when I cook meals during the fall months, I allow them to put in requests. There are a few days that I leave open for family requests. These are the days they can request meals from me and because I love them so much, I make it for them.
Theme Your Weeks
One of my favorite parts of meal planning for fall is doing themed weeks. There are weeks that I will make nothing but pumpkin or nothing but apple recipes. It's all about planning ahead, so you can be organized and make all of those delicious fall meals.
I get so excited about the fall cooking! These meal planning tips are the best start to making your fall menus delicious and easy to follow.  Work with our other tips listed below to save money, keep organized, and stay on track to feeding your family healthy and flavorful meals.
More Meal Planning Tips: