Raise your hand if you LOVE pizza! While I can quickly tire of eating pizza, my family could eat it everyday. To satisfy everyone's love for pizza, but to change it up a bit, I created a recipe that our family calls Pull Apart Pizza Bread! This bread is seriously one of the yummiest things you will try.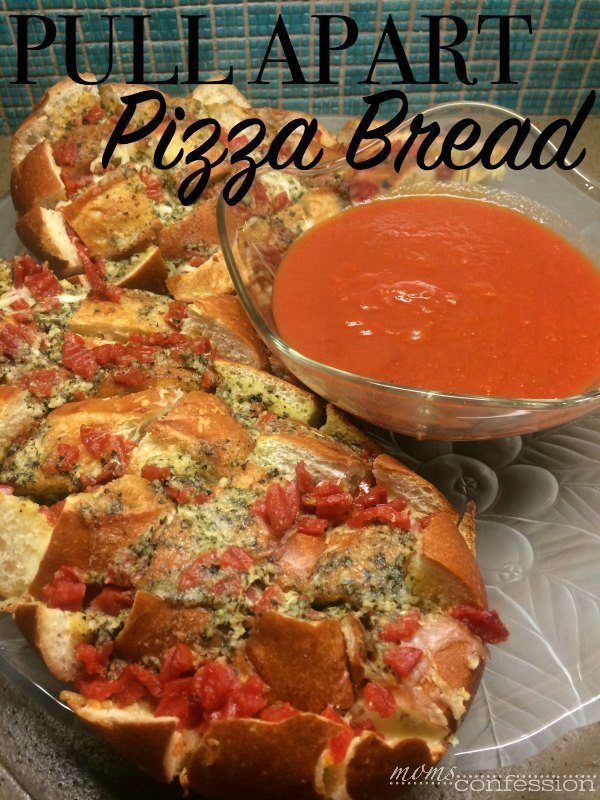 Want to know my favorite part of this recipe? It's so easy to make. The ingredient list is short and the amount of time it takes to put this recipe together is even shorter. I love quick and easy recipes (as you've heard me say over and over).
This pizza pull apart bread recipe is jammed full of pepperoni, cheese and all things good on french bread. One of our favorite times to make this bread is around Super Bowl…it's the perfect recipe to have ready for your guests.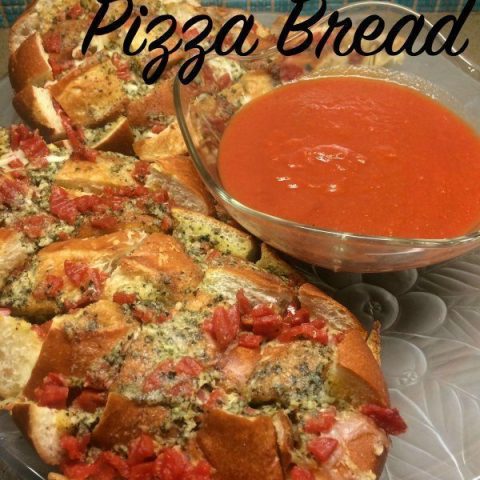 Pepperoni Pizza Pull Apart Bread Bites
Yield: 12

Prep Time: 10 minutes

Cook Time: 15 minutes

Total Time: 25 minutes

Raise your hand if you LOVE pizza! If so, you will love this pull apart pizza bread recipe. It's seriously one of the yummiest things you will ever eat!
Ingredients
French Bread Loaf
2 cups Mozzarella Cheese
1 small package Pepperoni Slices (chopped - 3.5 oz)
1/2 cup butter (melted)
1 packet ranch dip mix
Pizza Sauce (for dipping)
Instructions
Cut bread into 1 inch squares, but make sure you don't cut through the bottom of the loaf.
Place french bread in an oven safe dish or on a cookie sheet.
Stuff cheese in between each square.
Stuff chopped pepperoni pieces in between squares.
Melt butter in microwave/
Add package of ranch dip mix into melted butter/
Mix together well.
Drizzle butter and ranch mixture over top of the bread/
Bake at 350˚ for 15 minutes/
Serve and enjoy with pizza sauce to dip in!
Nutrition Information:
Yield: 12 Serving Size: 1 Servings
Amount Per Serving: Calories: 239Total Fat: 13gSaturated Fat: 8gTrans Fat: 0gUnsaturated Fat: 5gCholesterol: 36mgSodium: 446mgCarbohydrates: 21gFiber: 1gSugar: 2gProtein: 9g

This data was provided and calculated by Nutritionix on 6/3/2020.

Honestly, I make two pizza pull apart breads, one for our family and one for our guests, yes it's THAT good!