Garage Sale Tips For a Multi-Family Garage Sale
Along with the warm weather and springtime comes spring cleaning, and a chance to make a few bucks with our garage sale tips. One of the best ways to draw attention and customers to your garage sale is to have a multi-family sale. Organizing and hosting a multi-family garage sale is a big endeavor and takes commitment.  We are going to share some of the best garage sale tips for making a multi-family garage sale a huge success.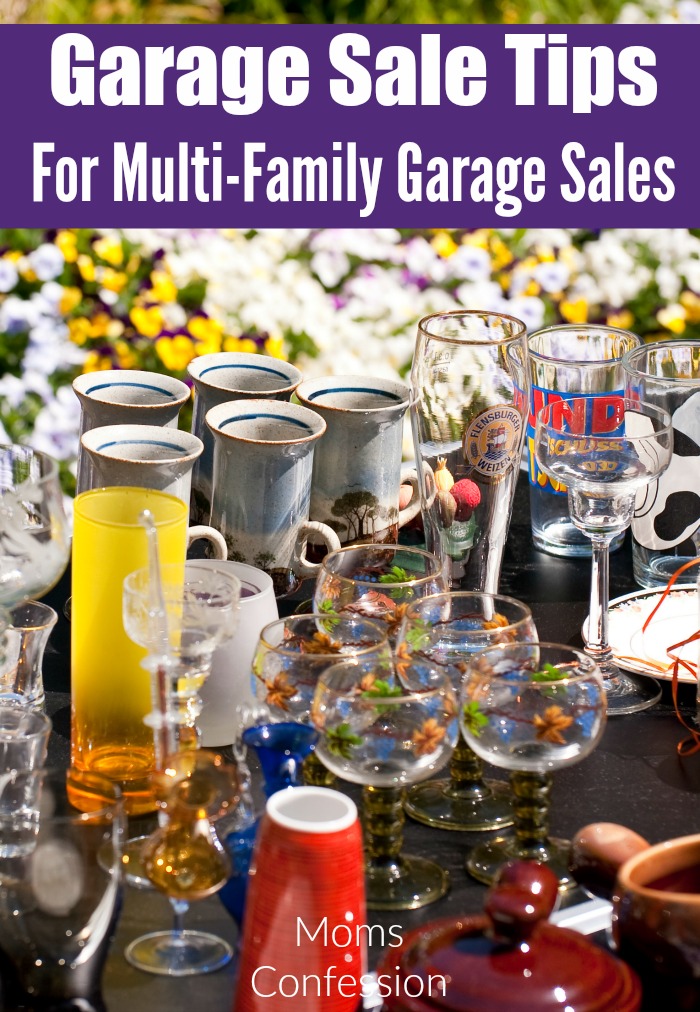 Garage Sale Tips For A Multi-Family Garage Sale
Start planning early: If you have a sale every spring or summer, start the planning a month or two ahead. Have everyone who is involved know when, where, and how you want to organize everything. Try not to plan the sale in the middle of summer when it is extremely hot or around holidays when people like to travel.
Advertise: Set a date and place, then advertise. Post online on local garage sale sites; post on Craig's list, and in your local newspaper. Be sure to include a list of some of your bigger and more desirable items like electronics, furniture, and household items. Make or buy signs and set them up early in the week of your sale. The sign should be easy to read, with large writing that can be read from the street. Have an arrow pointing in the direction of the sale, and make it colorful to stand out, like adding balloons to it.
Organize: Have everything organized in specific areas, like at a store. Have all the toys, clothes, shoes, household items, electronics, and books together and organized for easy access. Put everyone's items together in categories and set up on tables or shelves. Anything that is broken or stained should not be included with your sales items, be sure to throw it in the trash. You want your area to look professional with quality items.
Pricing: Pricing items is the most time-consuming part of hosting a garage sale. Use stickers and have each family put their price for the items along with their initials on the stickers, so you can keep track of who is selling what items. Another of my favorite garage sale tips is to color code your stickers.  You can assign a color to each family, or a color to each price point.  This makes it easy to account for sales. Make sure that the items that have stickers aren't directly in the sun and capable of sun fading. Keep a running total in a spiral notebook, so there won't be any questions at the end of the sale, as to how much money each person made.
Cashier table: Have one table for customers to pay at. It is not fun to have to search for multiple sellers to try to pay for your items. Keep a lockbox with money collected, and change for your customers. Also handy at the cashier table is a calculator, plastic bags, and don't forget your spiral notebook and pens to keep track of sales.
It is possible to improve your sales with multiple family involvements because it greatly expands the inventory which you are selling. You will attract a greater crowd, in number and diversity, if you advertise a multiple family garage sale, especially if you include some of the items you are selling in your advertisement. With a well-organized sale, you are sure to attract lots of customers. Planning, advertising, pricing, plus setting up an organized and easy to walk through garage sale will be well worth the effort in the end.  These garage sale tips are sure to help you make your multi-family garage sale a huge success.
Other Garage Sale Tips: