It's tailgating season in Texas which means it's time to fire up the portable grill, pop up the canopy, put on your game day shirt to root for your favorite team tailgate style! In TX, HEB is really kicking it up a notch with awesome new Primo Picks for the month that get your favorite tailgating dishes in the hands of your tailgating friends quickly!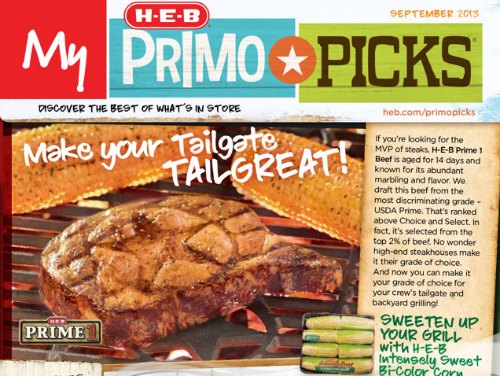 HEB Primo Picks Tailgating Edition
Everyone loves a good tailgate dish and every really loves a good football game so check out some of my favorite September 2013 HEB Primo Picks that are perfect for tailgating this football season:
Saucy Mama Bratwurst Mustard
Cookwell & Company Two-Step Chili
Texas Teas
Fruit Twists
That Salsita
That Red Sauce
New Relish that Corn (Spicy)
In the spirit of tailgating, it's always great to be organized so you don't forget anything on game day.  So print out your tailgating checklist below and enjoy the peace of mind that you won't forget anything on game day!!  :)
Be sure to pin this for later and get the free printable below.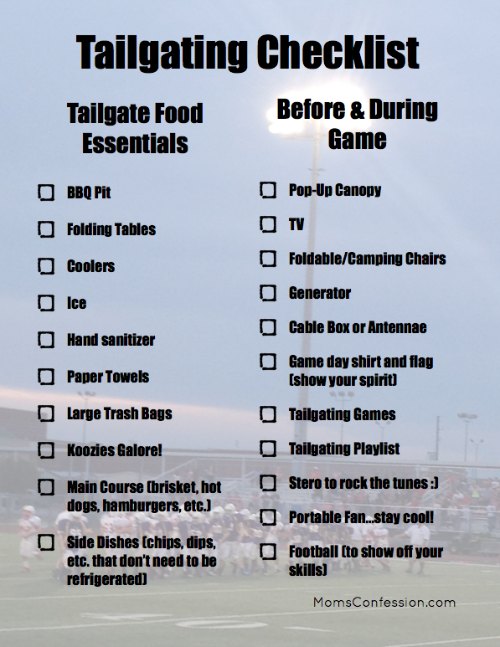 Need some inspiration for a great tailgate dish?
Check out the HEB Primo Picks website for delicious tailgate dishes such as these Game Time Beer Brats!
About HEB Primo Picks
Primo Picks are unique, tasty and cool products you may never have heard of or tried before. We've searched the world for one-of-a-kind products. Look for Primo Picks shelf tags in store. Some supplies limited, so get them while we got them!
Be sure to follow HEB on Instagram and Facebook to stay up-to-date deals, recipes and more!