Leaving elementary in the dust was not something I prepared myself for. The thought never crossed my mind that one day, my baby would be walking into junior high, never looking back.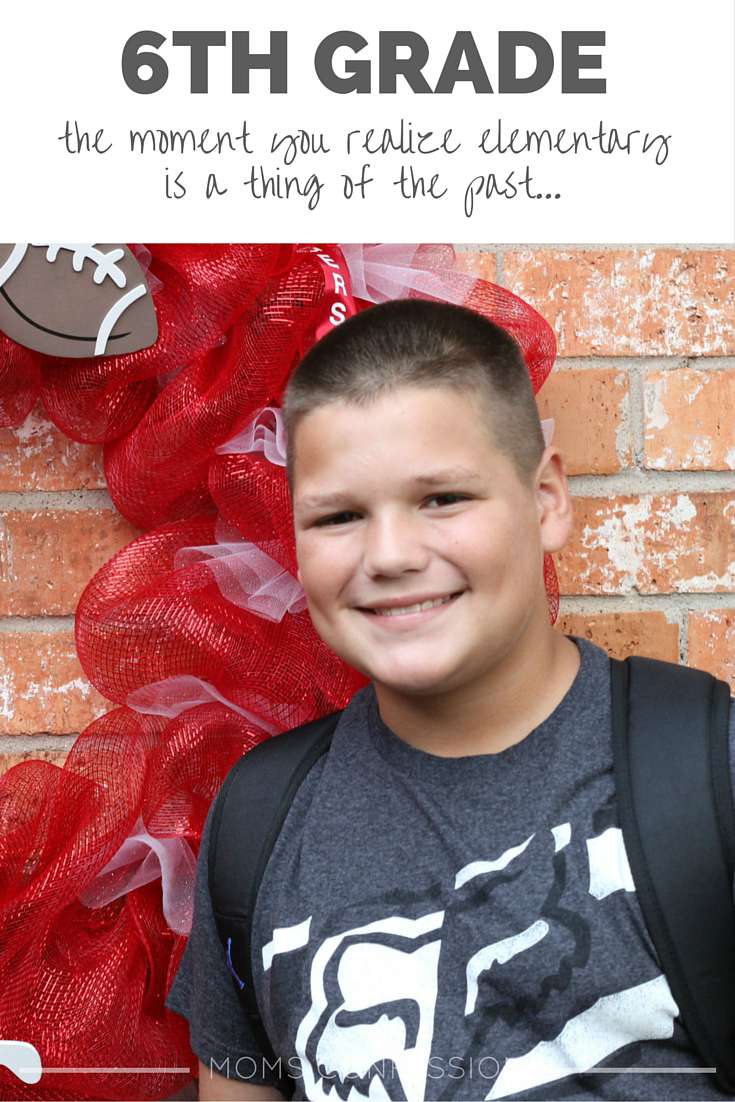 Y'all this can't be happening. He's growing up. He's not a little elementary kid anymore. He's now in 6th grade with high hopes of a great transitional year.
I love his outlook on junior high. He wants to be grown. He wants to experience life, but honestly I'm not ready for any of it.
Sure you would think…you're a pro, Kristi. You did this a few years ago with your now freshman son. It should be a glorious day. The truth is, it's not!
I feel like the kindergarten mom all over again. When my oldest started kindergarten, I was excited about the adventures he was going to have, and it would give me a couple years to be one on one with my youngest. It was easy.
Then he went to kindergarten, and I was that teary-eyed mom that didn't want to let go. I was still excited for the adventures, but I was more hesitant because he's the baby. Now he's a 6th grader, and I'm that teary-eyed mom all over again.
Watching my boys grow each year, reminds me time their time at home is getting shorter. My advice for you today is:
Make every moment count.
Be present and let them know you love them with all your heart every day.
They will only be little people once.
Create memories they will remember forever, even if it's dancing in the kitchen.