Sweet Strawberry Lemon Green Sun Tea Recipe
This post is sponsored by Equal 0-Calorie Sweetener. All opinions are 100% my own.
The Houston area is a hot place to be during the summer months. It happens every year, and we still find some way to complain about just how hot it is outside. To keep cool in the summer, we usually head to the beaches of Galveston or Freeport to take a dip in the ocean, become the best fisherman we can be and make sun tea to stay cool.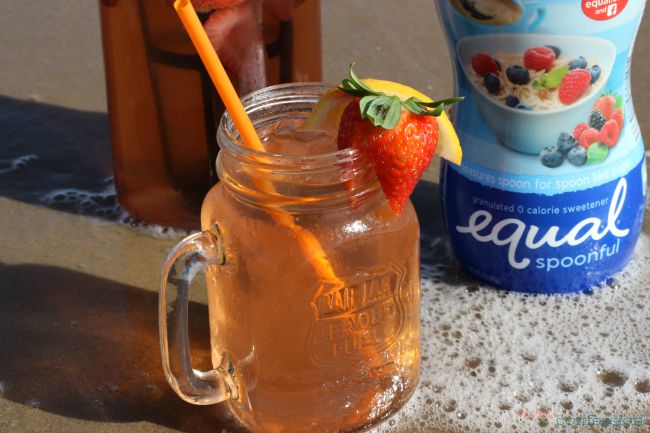 Making sun tea is probably one of the easiest and most fun kids activities that we do at the beach each year. It is refreshing and perfect for a hot summer day.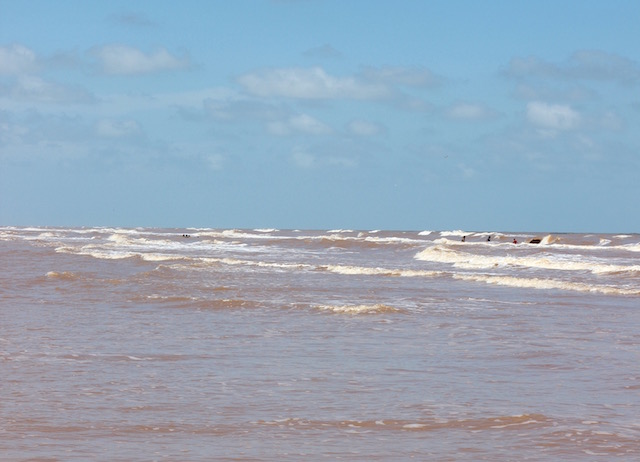 While at Freeport soaking up the sun on Bryan Beach last weekend, the kids and I had fun putting a twist on the traditional sun tea we always make. Our traditional sun tea is sugar based and made with regular tea bags. We all decided it was time to change it up and since we love strawberries, lemon and also wanted to cut the sugar base out of our tea…we knew we had to try it!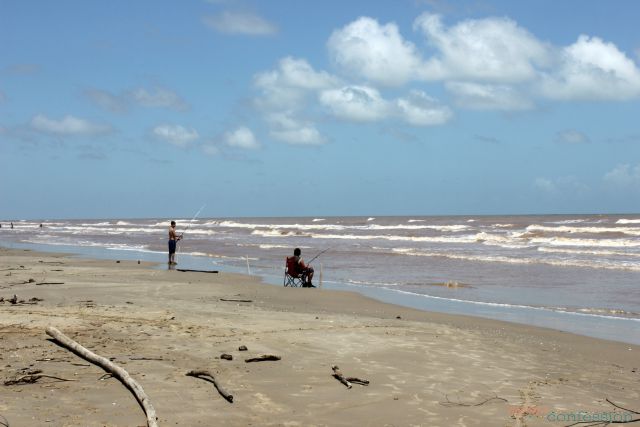 The kids soaked up the sun and became the best fisherman they could be while they waited for our sun tea to brew. We knew it would turn out amazing and the anticipation to try our new twist on sun tea with Equal 0-calorie sweetener was worth it! It was a SUCCESS!!
Ok enough already…here's how we made our 0-calorie sun tea!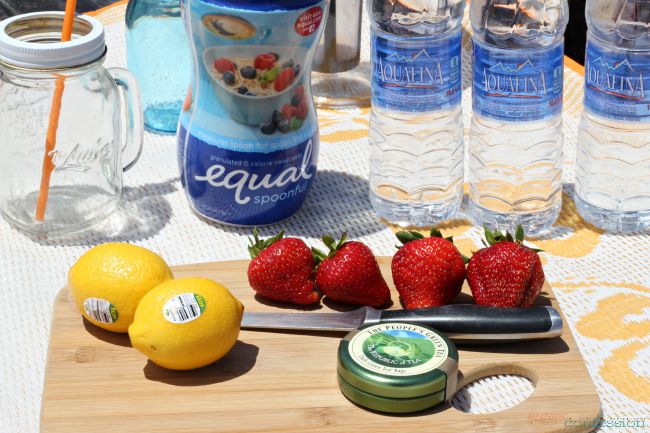 Strawberry Lemon Green Sun Tea Ingredients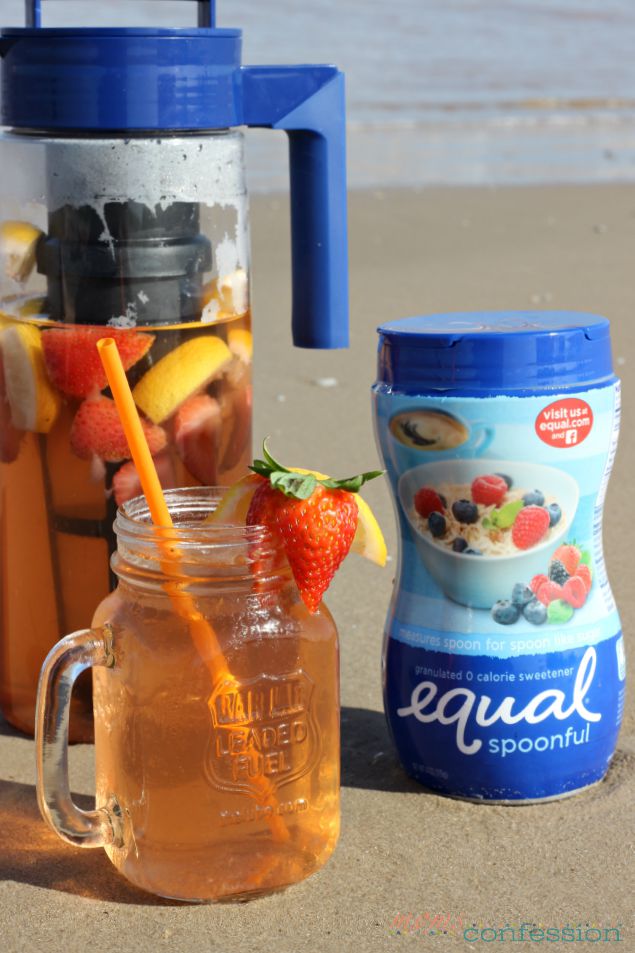 How to Make Sun Tea with Strawberry & Lemon
Wash and cut strawberries and lemons.
Place them into the tea container with the green tea bags.
Fill with water and place in the sun for approximately 2-4 hours.
Use 2 packets of Equal 0-Calorie Sweetener per glass.
Serve over ice and garnish with a strawberry and lemon.
More Summer Recipes