Date Night Ideas for Married Couples
Sharing these Date Night Ideas For Married Couples comes easily to me. Why? Because, this year, my husband and I celebrated 17 years of marriage. 17 years is a long time to be married. Like a really long time! While I would love to say after 17 years that everything is perfect and amazing every single minute of the day in our marriage, I can't because honestly, marriage takes a lot of work and time each day to flourish over the years. We have had our fair share of ups and downs through the years, but we always manage to work it out because we love and care for each other deeply.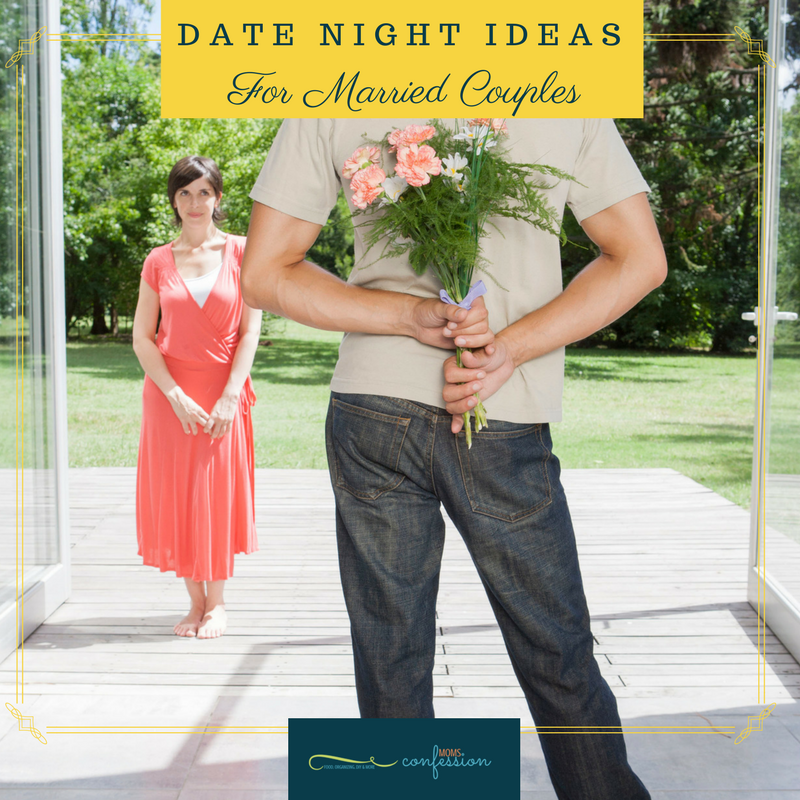 Marriage is not something that you just decide to throw in the towel one day and call it done. If that were the case, our marriage would have ended long before it even started. Most days are better than others, but it takes work to get through the rough patches to make a successful marriage.
Trust me; we are far from being marriage experts. We have asked for a lot of guidance along the way and learned from watching other people marriages, including my parents. They have managed to make their marriage work for 47 years! One of the drawbacks for us over the years has been the fact that we haven't dated like we should have to keep the spark alive.
A lot of the reason for our lack of dating is because we have been trying to raise our boys, money has been tight, or we just didn't make the time for it. So one change we are trying now is to date each other again. We never really had a chance to date since we met and married 6 months after meeting each other. Plus, he was in the military at the time, so we just jumped into marriage and bypassed the dating thing.
Was it right? Maybe. Maybe not, but it's the life we have lived for so many years. Because we haven't dated for so long, we had to come up with date ideas that we would enjoy together and try some new things too because it's time to begin thinking out of the box with so many new things we could do together to keep working on our relationship so we can grow old together!
Date Night Ideas for Married Couples
Movie night – Head over to Alamo Draft house. It's a great place to eat, drink and watch a movie.
Picnic at the park – Cook dinner at home and pack it up for a picnic in the park. This is a great one to surprise the other with a special dinner for two. Plan to make something that is special to your partner and leave a note for them to meet you at the park for dinner under the stars. Keep a picnic basket in the closet for times like this!
Dinner together – Enjoy a dinner out together. No talking about work or kids. Just enjoy the company of each other and talk about your hopes and dreams for the future. How you can grow together.
Roller skating – I know this sounds crazy, but it's a great ice breaker or bone breaker. :) Enjoy some time on skates, show off your mad skating skills and have fun laughing as you learn to skate with each other all over again. Oh and don't forget to do the couples skate together too!
Main event – Head out and have some fun at Main Event. Play laser tag, bowling, gravity ropes, or just hit up the arcade and be kids again. This is great for local Katy, Texas residents. If you aren't in the area, check out other fun laser tag or arcade locations.
Cover band concert – Find a smaller band at a smaller venue to enjoy listening to something new to you, or maybe it's one of your favorite smaller bands.
Netflix – I'm not talking "Netflix & Chill" kind of stuff here. I'm talking about enjoying a movie, tv show or something together after the kids go to bed.
Local bar – Enjoy a couple of drinks or cheap eats during happy hour. If you decide to drink, be sure you have a drink maximum set, so one of you is not sloshed more than the other and also get a taxi or Uber home so you don't drink and drive.
Play on the playground at night – Most parks don't close until 10 pm in our town so after getting the kids in bed, head over to the park and be a kid again. If your kids are younger, you'll need a babysitter, but it's still a great idea! Who says you can't push each other on the swings and race own the slides together when you're married? Sounds like a fun play date for me! :)
Miller outdoor theater – Watch a play or listen to music and hang out under the stars for free. Yes…FREE! Another great local option for Texans.
Camping together overnight – Lie under the stars and enjoy the outdoors together. Getting outdoors always makes my husband, and I feel closer together. Before you go camping, make sure to check out our top Camping Hacks.
Go for a hike – Find a local trail and go hiking together. Not only are you getting a little alone time, but you are also getting exercise too! I love grabbing a trial map, some hiking boots, and canteens and just exploring together.
Go to the water park together – Goof off and be kids again. Ride the big waterslides and enjoy each other's company without kids. In our case, the kids will more than likely be there, but we will never see them. That happens every time we go. At least everyone is having a good time!
Spend the night at a local bed and breakfast – There are many local bed and breakfast locations within a few mile of our home, but we have never explored them before. Most of ours are in the country so we can get away from what we call "concrete city" and escape the hustle and bustle of the day to day life we live.
Billiards – Shoot some pool and just have fun. No rules. No calling pockets. The only fun is allowed at the pool table! There is nothing like a great date night idea that involves shooting pool!
Dance Hall – Twirl around on the dance floor like no one is watching! Dance your heart out and feel the music!
Take a backroad – Remember when you were in high school and you would ride in the middle of the truck next to your boyfriend and he would put his arm around you? I know I do! While you may be thinking, yeah I did that in high school. Why would I do it now? You know why? Because it makes you feel young again! Plus, it lets you get close to your hubby!
Go for a bike ride together – Take a bike ride together and enjoy each other's company as you cruise around town on two wheels.
Visit the beach – Take a day trip or spend the night at the beach. Enjoy sand, the sun, and good food on the island. This is one of our favorite date night ideas!
Gun range – I know this is totally a Texas thing. At least, I'm sure that's what you're thinking, but the gun range is actually a lot of fun. It feels good to have a little power in your hands while learning to protect yourself too!
Hay ride – This one is more for the fall months, but still, a fun way to enjoy time together with your spouse. Check local pumpkin patches and festivals in your area for hay rides in your town.
Karaoke – Everyone sings in the shower right? Or is that just me? :) Take your singing to the stage for a little karaoke and belt out the lyrics to your favorite songs! Can't go out? Grab some karaoke tracks or a karaoke machine and sing at home!
iFly – Experience zero gravity and take a high flying experience together for a fun date night idea with your spouse. There are multiple locations of iFly in Texas, but there are probably similar options nationwide.
Visit local museums – Learn together and grow together while experiencing the local museums in your town.
Be spontaneous and think outside the box. If we continue to be so caught up in our day to day lives, we forget that we are on this journey together so think outside the box and get creative with your date night ideas together. Keep the spark alive in your marriage and have some fun together laughing and enjoying each other's company. Thes date night ideas for married couples are an excellent place to begin!