Day to day life can sometimes get in the way, but this super easy recipe for homemade pizza on french bread is a great way to get the kids of almost all ages into the kitchen and get dinner on the table in a snap. Enjoy!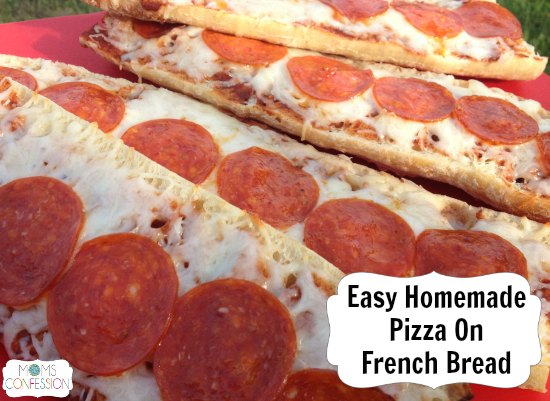 Easy Homemade Pizza on French Bread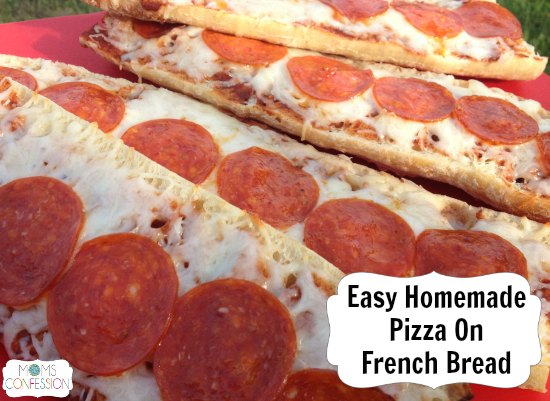 Homemade Pizza On French Bread
Ingredients
1 loaf of French Bread (located in bakery)
1 jar of spaghetti sauce
1 package of mozzarella cheese
1 package of Pepperoni w/ Cheese pepperoni slices
Instructions
Cut french bread down the middle and horizontally(making 4 pieces).
Pre-heat oven to 350 degrees.
Toast french bread in oven face down for 3-5 minutes (optional – we like ours semi crispy).
After toasted, put a layer of spaghetti sauce on bread with a spoon (as much or as little as you like).
Top with Mozzarella cheese and as many or as little of the pepperonis.
Place in oven face up for 5-10 minutes (until cheese is melted).
Dinner in about 20 minutes flat that the whole family can enjoy! Now that's my kind of meal!
What's your favorite homemade pizza recipe?