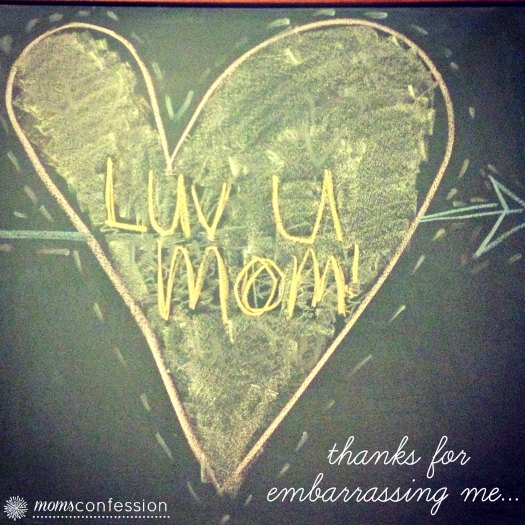 Thanks for embarrassing me…
Who ever thought being nice would embarrass someone is beyond my thoughts at the moment.
I guess being "mom" is embarrassing enough as it is when your friends are around and you are trying to be the "cool" 7th grader that you are.  So sorry forgetting that its not cool for moms to say hi to others.
On a recent outing with my oldest he was mortified by the fact that I said hi to his friends from school and well…I embarrassed him.  Little did he remember to realize was that I am WAY less embarrassing than his dad so our conversation went like this:
Son: MOM thanks for embarrassing me…
Mom:You're welcome son
Son: Seriously mom…why did you say hi to my friends?
Mom: Because they said hi…it's only nice to say hi back
Son: But mom…they didn't see me and I didn't want to say hi
Mom: Why son? They saw you and we're saying hi to you first
Son: But mom…you didn't have to say hi?
Mom: Well if I embarrassed you that bad…imagine how bad your dad would have embarrassed you.
Son thinks for a second…
Son: Ok it's all good mom…you can embarrass me anytime.  Dad would be WAY worse.
Mom: Yep..you got that right son!  Haha
This all comes on the heels of my husband playing a song by the name of our sons girlfriends name…talk about red Rosie cheeks for him & dad laughing his head off.
I'd say these kids are doomed!