This shop is part of a social shopper marketing insight campaign with Pollinate Media Group® and Nestle, but all my opinions are my own. #pmedia  #BreakfastEssentials http://my-disclosur.es/OBsstV
With two boys, my morning can get a little bit hectic. There is so much to do that I find myself feeling behind even when I try my best to plan. Seems there is always some last minute thing to do like find someone's lost something, sign a school paper that no one told me I even had to sign or be there to referee an argument.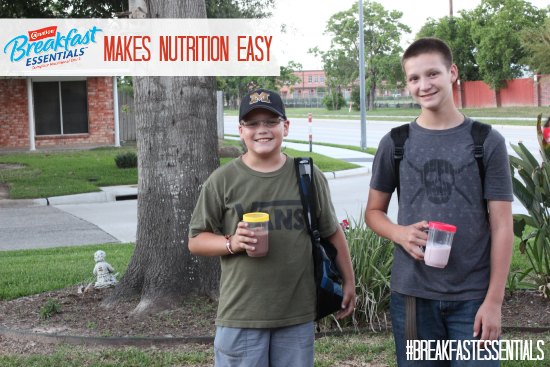 I try to be "that mom" who has it all together, but somehow I don't think "that mom" really even exists. Who am I kidding? No one has it ALL together, especially in the mornings. While I would love to make sure the boys get sent out the door with some form of nutrition in them that often doesn't happen. There just isn't enough time. That's why Carnation Breakfast Essentials® has really been a God-send.
Look for Carnation Breakfast Essentials offers Here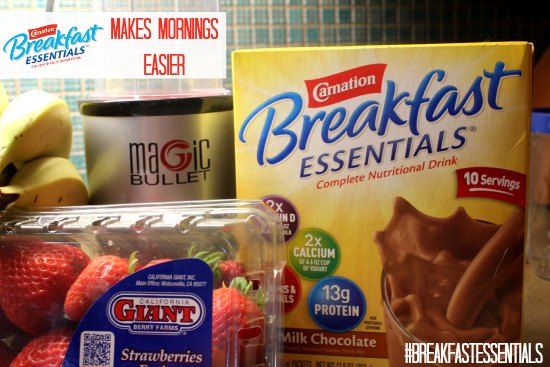 If you haven't discovered Carnation Breakfast Essentials® or you have known about it but haven't given it a try, you are missing out! I can whip up this Chocolate Strawberry and Banana Breakfast Shake in no time flat and the boys love it because it's almost like mom is giving them a milkshake in the morning. Little do they know, I have added the secret weapon for making sure they get some nutrition as well.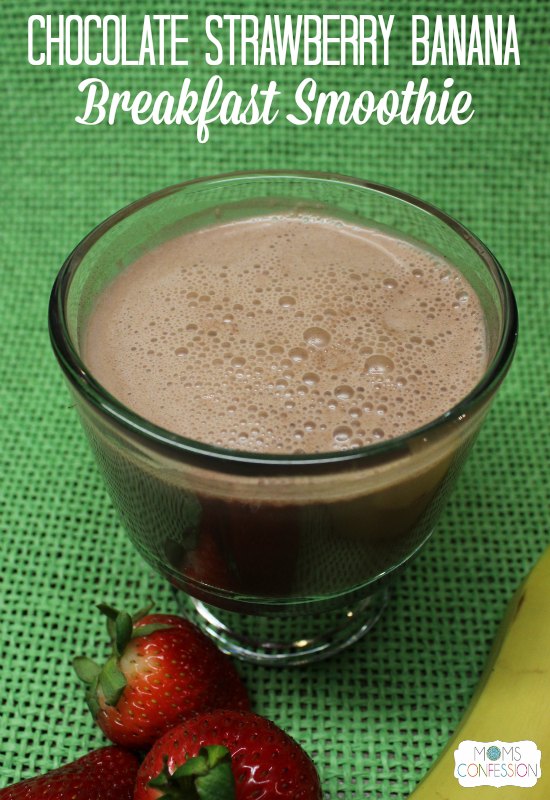 Chocolate Strawberry Banana Breakfast Smoothie

Yield – 1 servings

Preparation Time – 5 minutes

Cooking Time – * minutes

Ingredients

1 large or 2 medium strawberries (cored)
1/2 small banana
1 package Carnation Breakfast Essentials
1/2-3/4 cup of milk

Instructions

Wash and core strawberries
Quickly chop up strawberries and bananas then place them in your Magic Bullet or Ninja processor
Add package of Carnation Breakfast Essentials and milk
Close lid and mix until well blended and fruit is finely chopped
Serve and enjoy!
Carnation Breakfast Essentials® is full of the good stuff. Carnation Breakfast Essentials® Powder provides the following nutritional benefits: 21 Vitamins & Minerals, 13g of Protein and As Much Calcium as a 6 oz cup of yogurt. I can't beat that on the go! And if you are wondering about taste, I can assure you, it is amazing. There are many flavors such as Rich Milk Chocolate, Classic French Vanilla and even a Dark Chocolate variety. More flavors means more room for creativity when creating your own breakfast shake!
Get more great Carnation Breakfast Essentials Recipes here!
PS. If you are big into savings like I am, make sure you check out this current coupon from Kroger so you can give Carnation Breakfast Essentials® a try, too! Be sure to follow Carnation Breakfast Essentials on Facebook to stay up-to-date on the latest coupons, recipes and more!